Photo of Comet NEOWISE, which amazed stargazers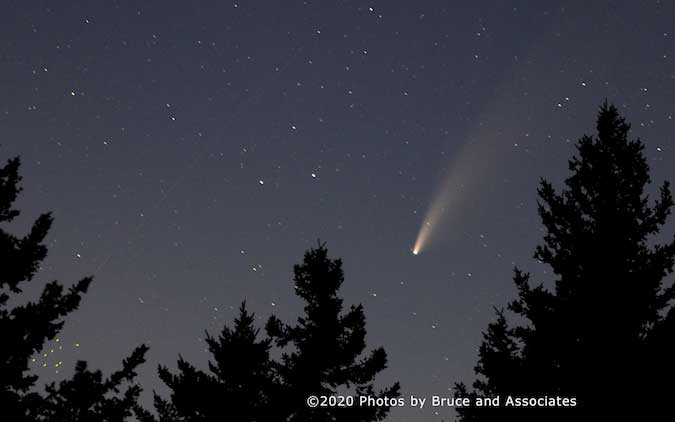 Photo courtesy of Bruce Landis
Bruce Landis, a professional photographer in Albion, was out last night to try to get a photograph of Comet NEOWISE.
He heard about the comet on the news and was hopeful he could get a photo.
"After searching the sky for about a half hour, and about to call it a night, I located it not far above the horizon due north, under the Big Dipper," Landis said.
This photo also shows some fire flies in the lower left corner.
The comet was discovered on March 27 by NASA's Near-Earth Object Wide-field Infrared Survey Explorer (NEOWISE) mission.
The comet won't make it back for another 6,800 years, according to NASA.