Photo in Medina of WNY flyover to honor frontline workers during Covid-19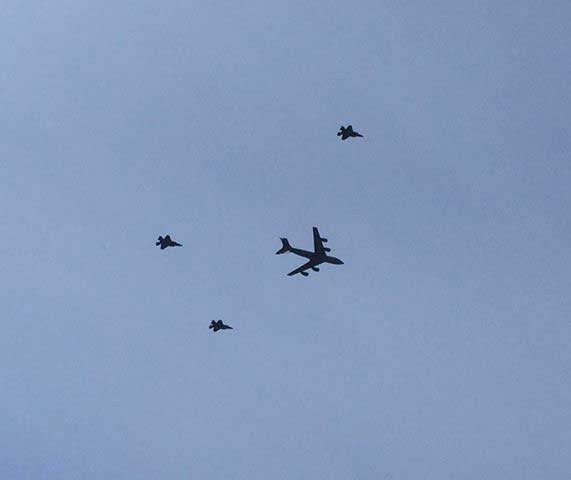 MEDINA – Joyce McCabe took this photo of the U.S. Air Force flyover at about 11:30 a.m. in Medina.
McCabe took the photo from Salt Works Road as the planes headed towards the Lockport hospital, the beginning of a flyover over several hospitals in Western New York.
The planes include a KC-135 from the 914th Air Refueling Wing's 328th Air Refueling Squadron at Niagara Falls Air Reserve Station, and F-35s from the Vermont Air National Guard.
The flyover honors all of those working on the front lines during the Covid-19 crisis.
McCabe said it was quite a sight to see the planes in formation.
"It was so awesome," she said. "It was absolutely an amazing experience."