Pets rescued from smoke-filled house on Ridge Road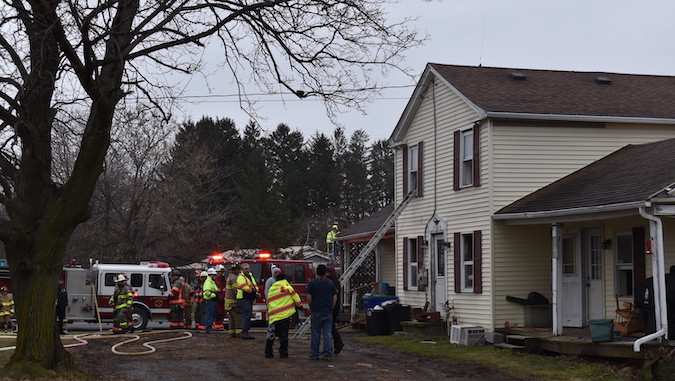 Photo by Tom Rivers
GAINES – Firefighters responded to a smoke-filled house on Ridge Road in the town of Gaines. They were dispatched at 12:04 p.m. to 13242 Ridge Rd., at a home owned by Tammy and Michael Blue.
Their son, Tim Blue, was first on the scene and saved two dogs from thick smoke in the house, Sheriff Chris Bourke said.
Tim Blue was treated at the scene for smoke inhalation but did not need to be transported to a hospital, Bourke sad.
Orleans County Sheriff's deputies and firefighters arrived on scene and worked with the family to get out the other pets, including four cats, a gecko and two small dragons.
Firefighters responded from Albion, Carlton, Medina, Shelby and Ridgeway. Orleans County fire investigators are working to determine the cause of the fire.