Pets in costumes, little elves get to shine in Medina's noon parade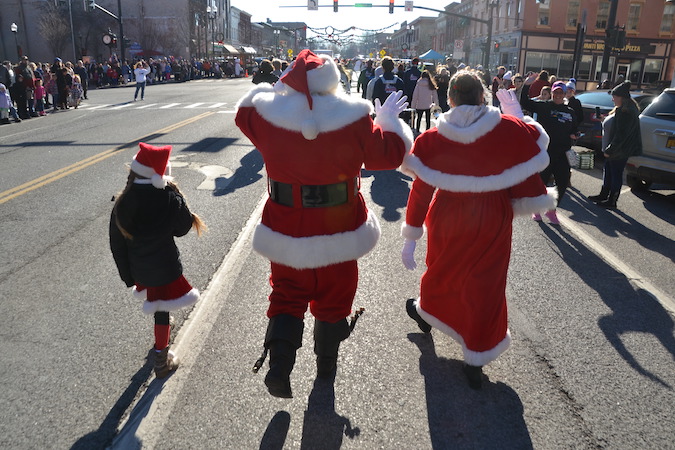 Photos by Tom Rivers
MEDINA – Santa, Mrs. Claus and the Cutest Little Elf (Emma Lilleby, 7, of Medina) wave to the crowd along Main Street during a parade at noon today.
The parade featured little elves and pets in costume.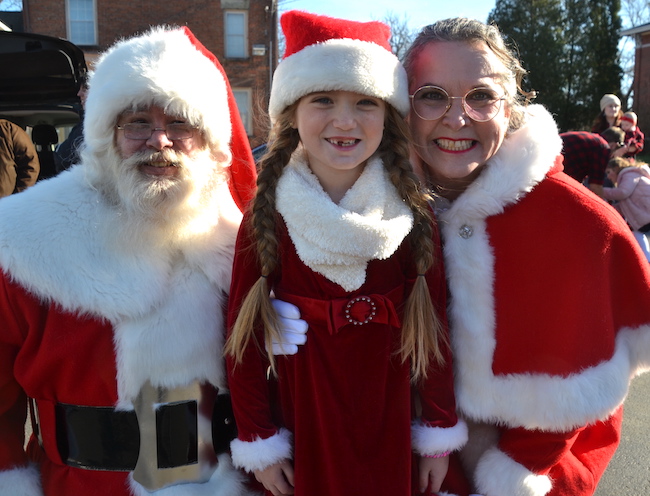 Emma Lilleby won the Cutest Little Elf contest and won the prize to walk the parade route with Santa and Mrs. Claus.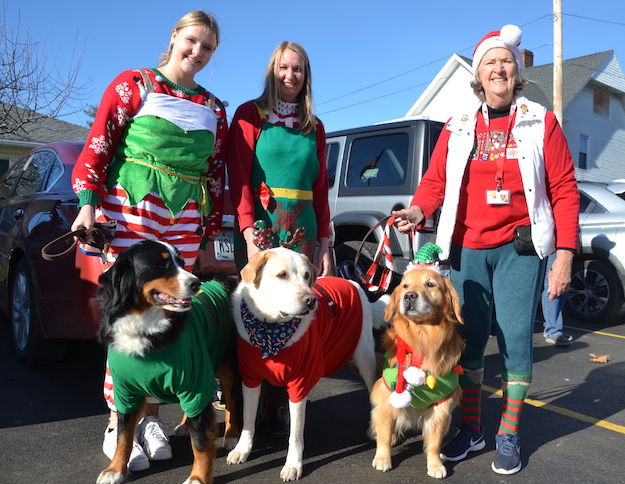 Three generations joined for the Pets on Parade, which included Shea Masse with Bea, a Bernese Mountain Dog; her mother Carissa Masse, with Duke, a Pyrenees Lab; and Shea's grandmother and Carissa's mother Sue Van Buren, with Carl, a Golden Retriever that is also a therapy dog. Carl makes weekly visits to Lee-Whedon Memorial Library.
Sue Van Buren moved to Medina in June after eight years in Georgia. She likes the atmosphere in Medina.
"It's very friendly and welcoming," she said. "This is a happening town. There is always something going on."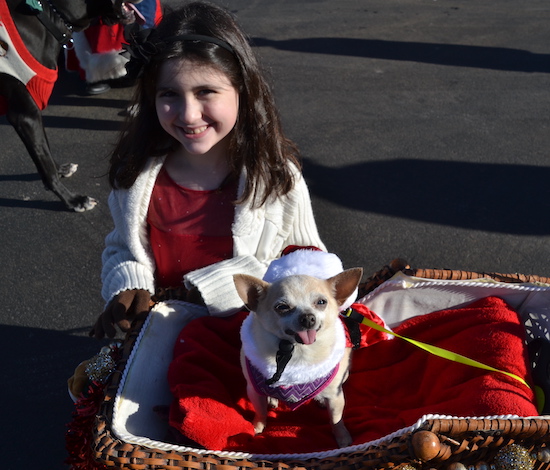 Rayna Balaban, 8, of Medina poses with Ginger, a Chihuahua. The dog is owned by Scott Schmidt. Rayna pushed the dog in a stroller during the parade.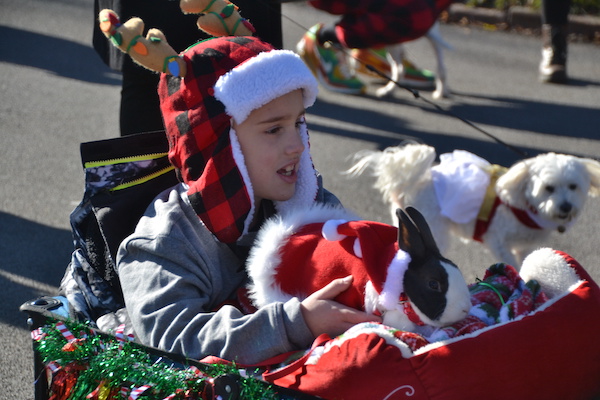 Gabe Brice, 7, of Albion keeps his rabbit Ruby close for the Pets on Parade.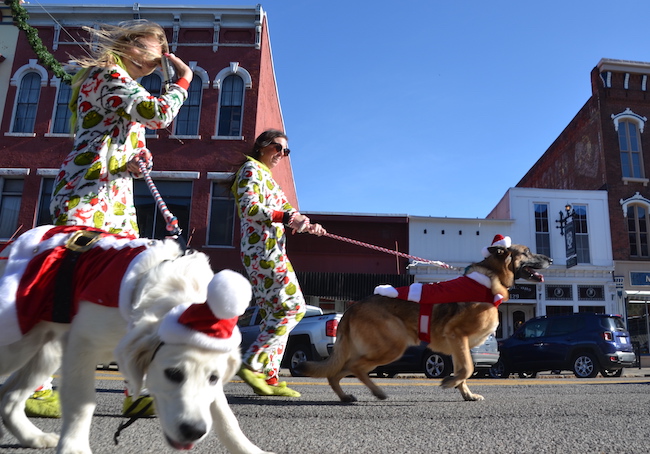 Aurora Owczarczak, left, and her mother Katy Owczarczak wore Grinch pajamas while walking their dogs, Meredith with Aurora and Gabe with Katy, in the parade.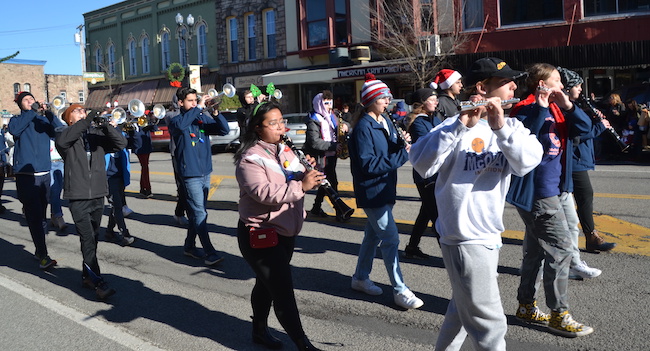 The Medina Marching Band played some holiday favorites along the parade route.
Medina's Parade of Lights is today at 6 p.m. with fireworks before that at 5:45.