Pawlak family named honorary chair of Strawberry Festival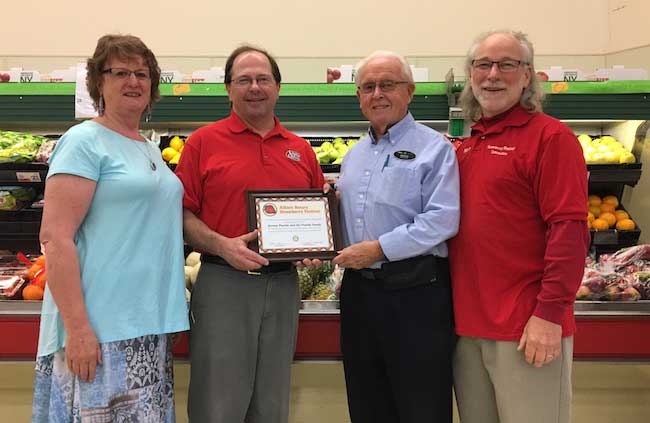 Provided photo
ALBION – The leaders of the Albion Strawberry Festival have named Jerome Pawlak and his family the honorary chair of the upcoming Strawberry Festival on Friday and Saturday.
Pawlak, second from left, is pictured with Karen Sawicz, festival co-chairwoman; Brad Shelp, parade advisor; and Michael Bonafede, coordinating co-chairman. Sawicz and Shelp are also members of the Albion Rotary Club, which sponsors the festival.
Pawlak will be in the parade at 10 a.m. on Saturday. He and his family were honored for their years of running a local grocery store, and for supporting numerous community causes.
Pawlak also has been an active volunteer. He the former chairman of the Orleans Economic Development Agency, president of the Albion Main Street Alliance, and has been active in the United Way, Boy Scouts and as a Little League coach.
"We wanted to recognize Jerome and the Pawlak family for their contributions to the festival and for their community service, for their 'service above self,' and for their generosity," Bonafede said.