Pasta dinner raised $1,500 for Kendall boy, 16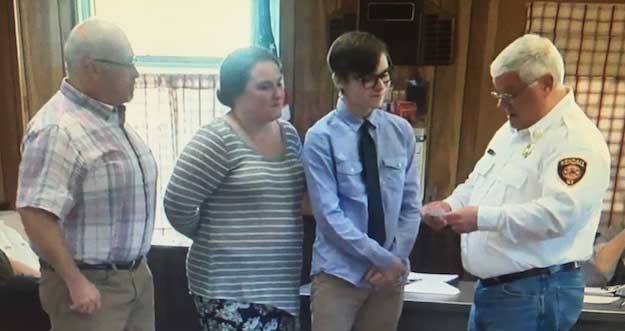 Provided photo
KENDALL – Payton Walters, 16, and his family – mother Dawnn and father Scott – accept a $1,500 check from Jim Barrett, president of the Kendall Fire Department on Monday.
The Fire Department put on a pasta fundraiser on April 1 for Payton, a junior firefighter.
Payton sustained a concussion in a hockey game on Jan. 22. CT scans showed had an arteriovenous malformation (AVM) in his brain. This is a leading cause of stroke in younger people.
The family leaves on Wednesday to go back to Boston and confer with doctors about what course of action to take with Payton's treatment.
Payton is a candidate for proton beam radiation in Boston. The radiation will help to resolve his tangled up network of blood vessels in his brain.