Parade of Lights will include 38 participants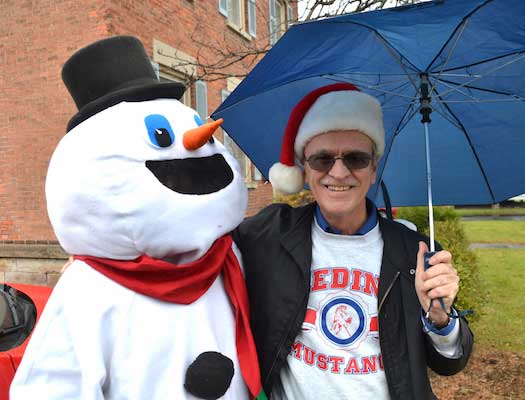 Photos by Tom Rivers
MEDINA – Jim Hancock, chairman of the Parade of Lights, is pictured with Frosty the Snowman today at the Medina Historical Society.
The Parade of Lights starts at 6 p.m. at the Olde Pickle Factory and includes 38 participants, Hancock said. The parade heads down Park Avenue before reaching Main Street.
There will also be a tree-lighting ceremony at 5:30 p.m. at Rotary Park. Frank Berger, the grand marshal of the parade, will light the tree.
There will also be a fireworks display in the downtown at 5:45 p.m.