Parade of Lights Toy Drive in Medina fills 8 big bags, collects nearly $2K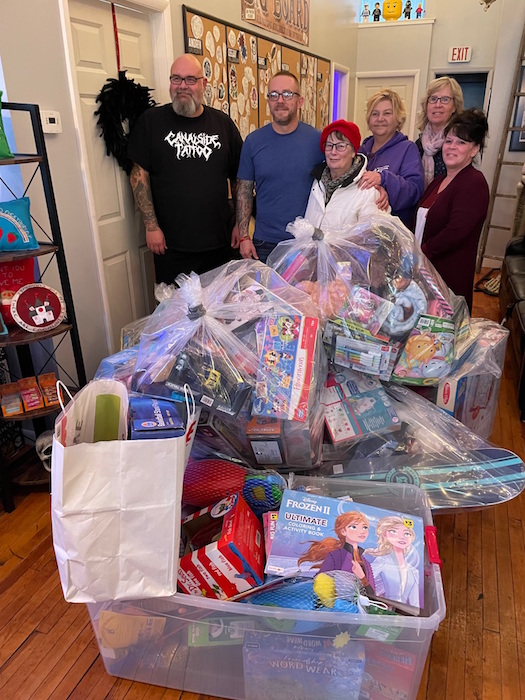 Provided photo
MEDINA – The 5th annual Parade of Lights Toy Drive resulted in eight big bags filled with donated toys and $1,852 in donations. Canalside Tattoo was the collection point for the donations this past Saturday.
Pictured from left include Shawn Ramsey, owner Canalside Tattoo; Andrew Szatkowski, organizer of the effort; Ronnie Barhite, representing Medina Area Association of Churches; Michelle Figueroa of Community Action; Sherry Touhey of MAAC; and Melinda Daniels of Community Action.
The toys and money were given to MAAC and Community Action, which then distribute the toys to many local children and families for Christmas.
"We are grateful to the community for stepping up and making sure there are more kids that will experience a better Christmas this year," Szatkowski said. "I would also remind people of the very simple and true fact: a kid will be unwrapping your gift, and in that moment they will smile, feel the magic of Christmas, and that's something they will have forever. No matter how many toys we get, when you look at it like that, one is enough."