Parade of Lights makes for magical evening in Medina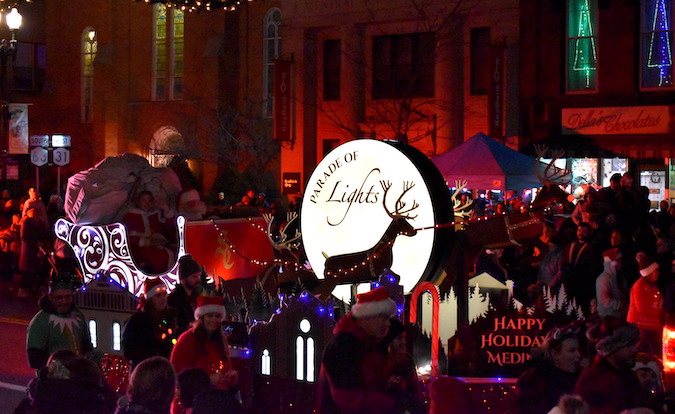 Photos by Tom Rivers
MEDINA – Santa and Mrs. Claus ride in a new sleigh created by Takeform for the Parade of Lights. Takeform, a past grand champion of the parade, used its talents and resources to create the sleigh for Santa and Mrs. Claus. It is the culminating float in the annual parade that draws thousands into downtown Medina.
Before the parade, Takeform representatives presented a key to Mayor Mike Sidari for the sleigh which will be used in future lighted parades. The sleigh was given to the village by Takeform
"May this key unlock holiday joy for parade goers far and wide for many years to come," according to the proclamation from the company to the village.
To see a video of the parade and festivities before the parade with a tree-lighting and fireworks, click here.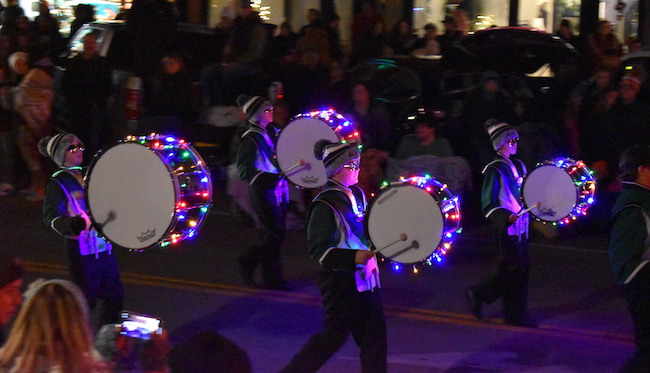 Some of the percussionists in the Pembroke Marching Band are shown during the 14th annual Parade of Lights. Pembroke had more than 90 students in the band performing for the parade. The temperature for the parade was an unseasonably warm 50 degrees.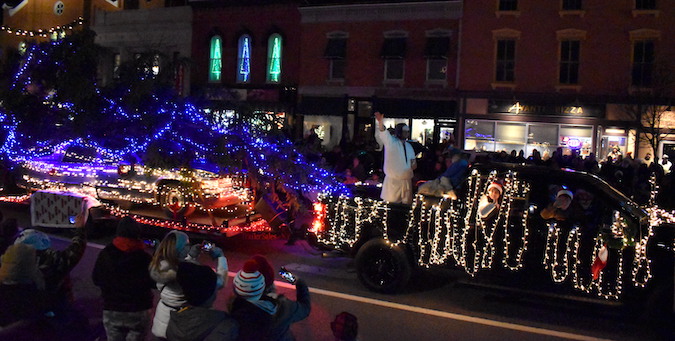 The Metz family in Medina, grand prize winner from the 2021 parade, was back with another big effort this year. They used 15,000 lights for a float highlighting National Lampoon's Vacation, including the character "Cousin Eddie" from the movie.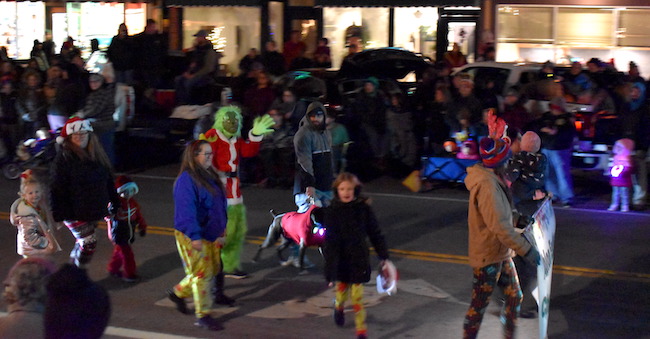 Albion Eagles Cheerleading made their debut in the parade and were joined by a friendly Grinch that waved to the crowd.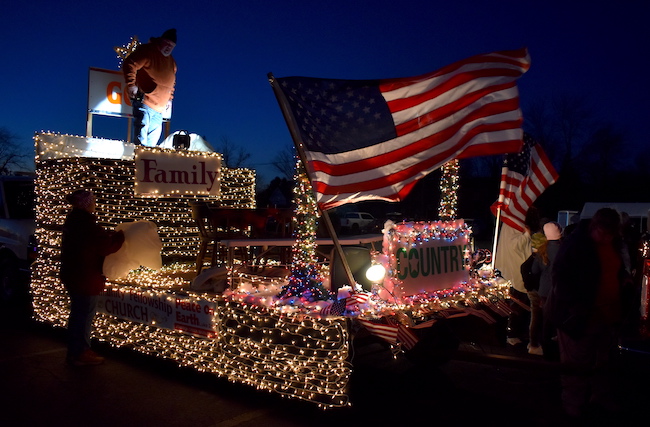 The Community Fellowship Church in Middleport puts the finishing touches on its float. There were about 40 entries in the parade. They used the parking lot at the Olde Pickle Factory as a staging area before the parade.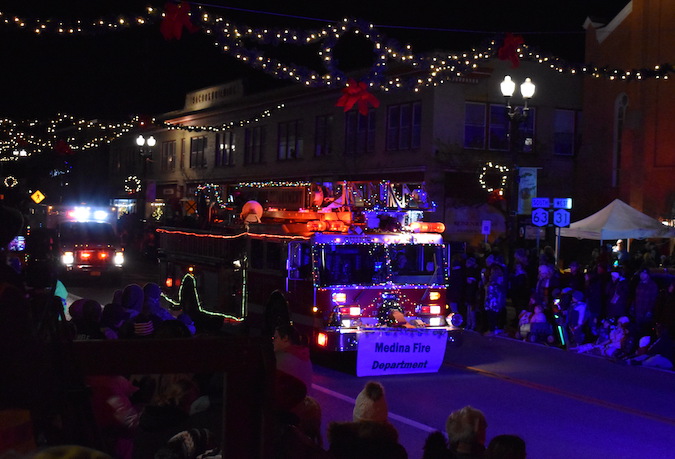 The Medina Fire Department heads down Main Street with the a big crowd gathered to watch the annual parade.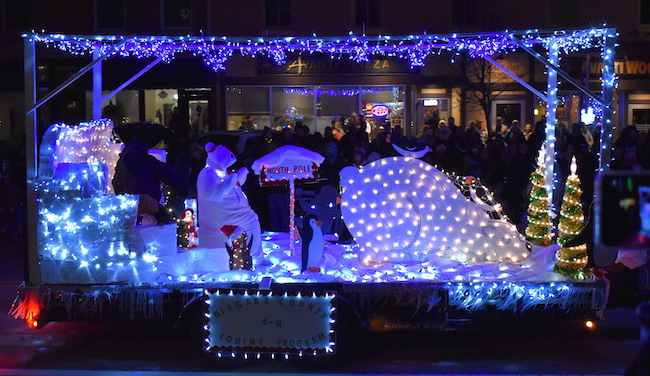 The Niagara County 4-H Equine Program created a North Pole scene with their float.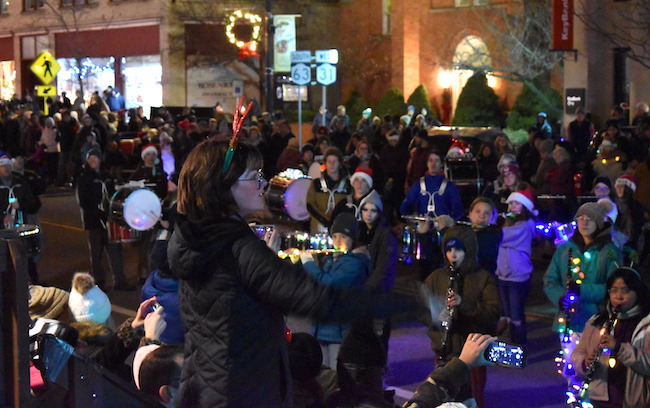 Mia Hobbs leads the Medina Marching Band as drum major. The band performed part of their show "Take to the Skies."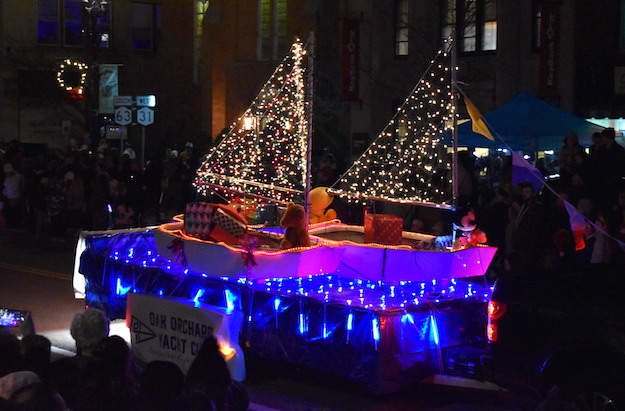 The Oak Orchard Yacht Club had a float that highlighted a youth sailing program.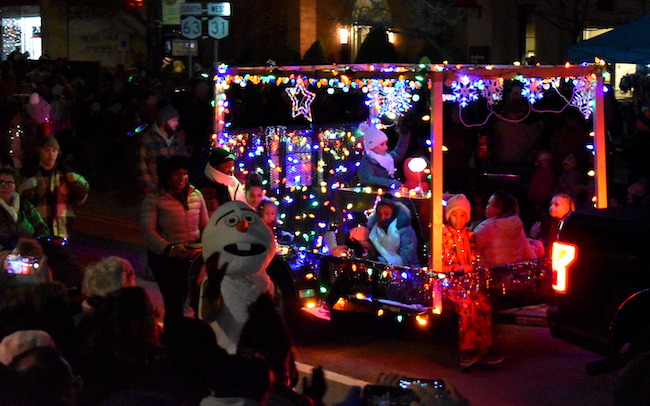 Community Action of Orleans & Genesee highlighted the Head Start programs in the two counties.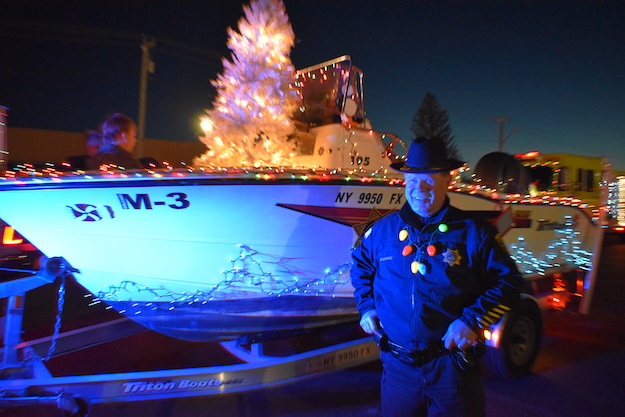 Sheriff Chris Bourke takes a photo with the Marine Patrol that was decorated in lights for the parade.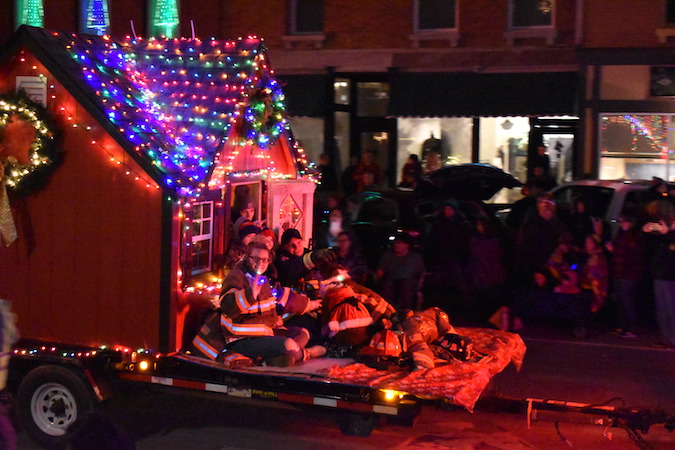 Shelby firefighters ride in a float.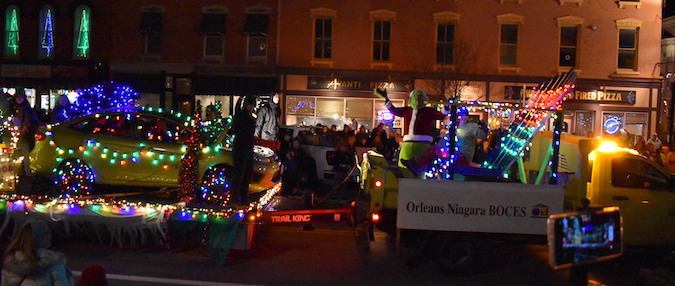 The Orleans/Niagara BOCES promoted its programs, from cosmetology to auto repair and many others, with a float that included the Grinch.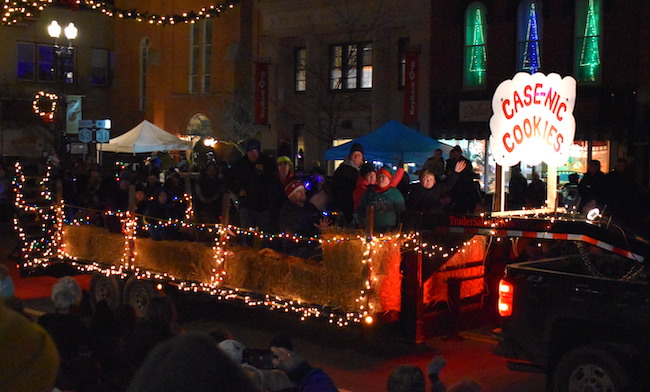 Case-Nic Cookies have been in all 14 Parade of Lights events in Medina.