Parade of Lights is a big crowd pleaser in Medina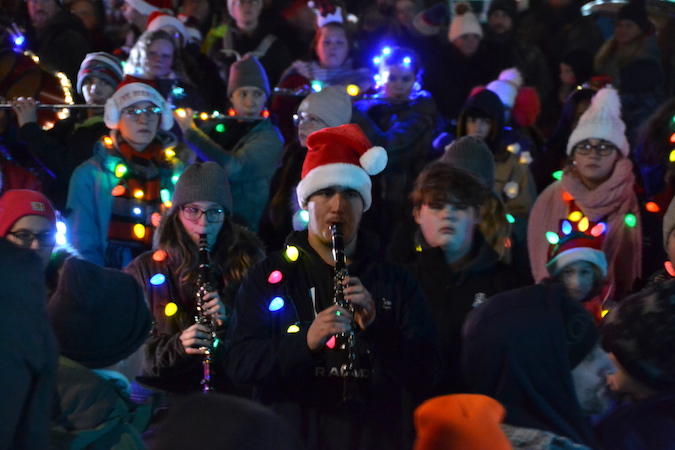 Photos by Tom Rivers
MEDINA – Members of the Medina Marching Band as well as some alumni performers were lighted up for the Parade of Lights on Saturday night. This photo shows the band on Main Street, where thousands gathered for the parade's return.
Last year there was a "reverse parade" with the floats all stationary at the Medina school campus, with vehicles driving by the floats. This year, the parade was back to normal a big crowd lined the route from Park Avenue to Main Street in the downtown.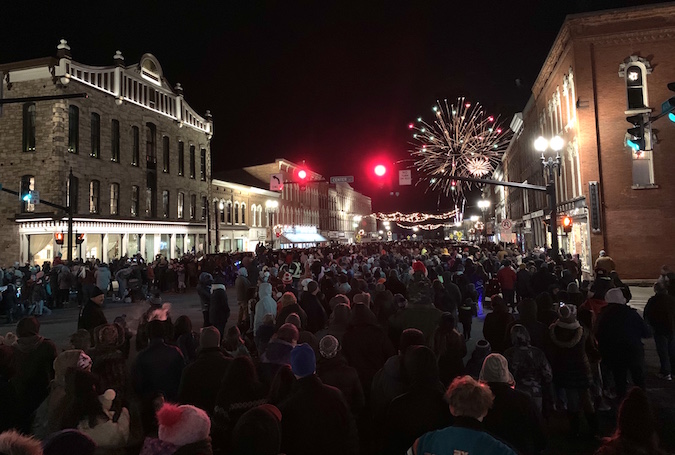 Fireworks went off right before the start of the parade.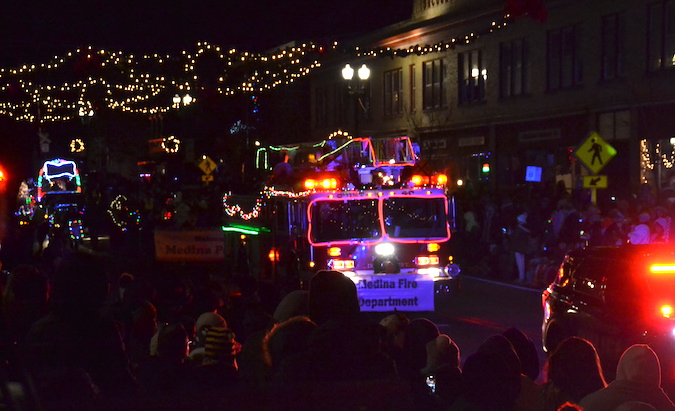 The Medina Fire Department was the second of 40 entries in the parade, following the Medina Police Department.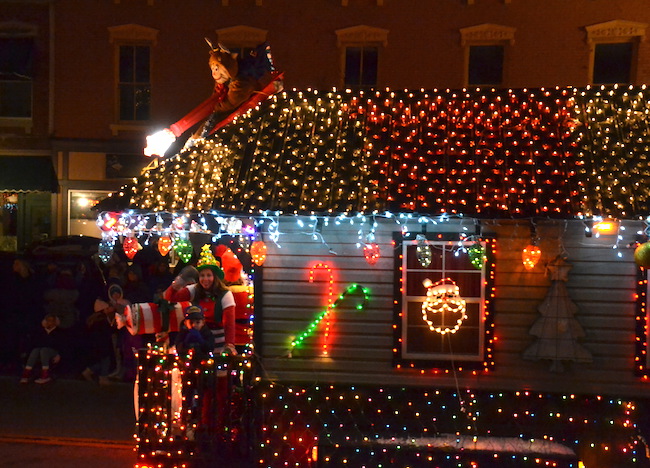 The Medina Railroad Museum, the grand champion from the 2019 and 2020 parades, gave another big effort for this year's parade. This is the 13th annual Parade of Lights, and the event draws several thousand people to the downtown area. The crowd gave a loud cheer at the conclusion of the parade.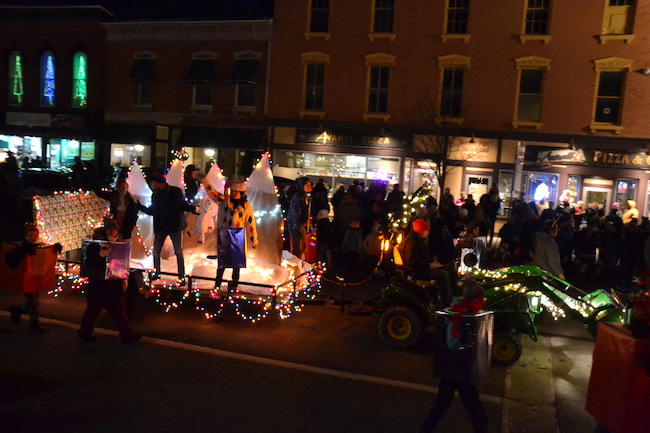 The Medina FFA created a float with the theme of "The Island of Misfit Toys."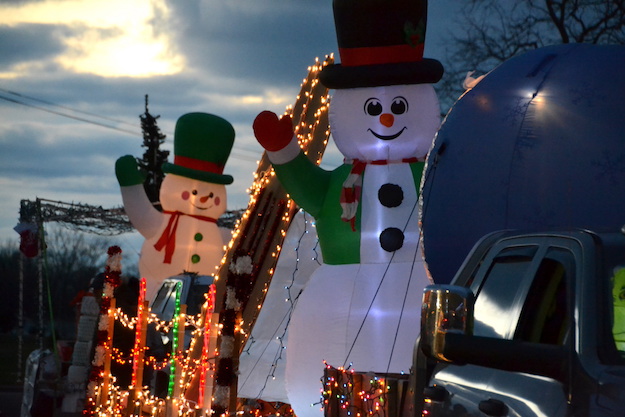 These inflatable snowmen were part of the floats by the Orleans County 4-H Heelers Dog Club, front, and for Bentley Brothers. They are in the staging area at the Olde Pickle Factory before the parade.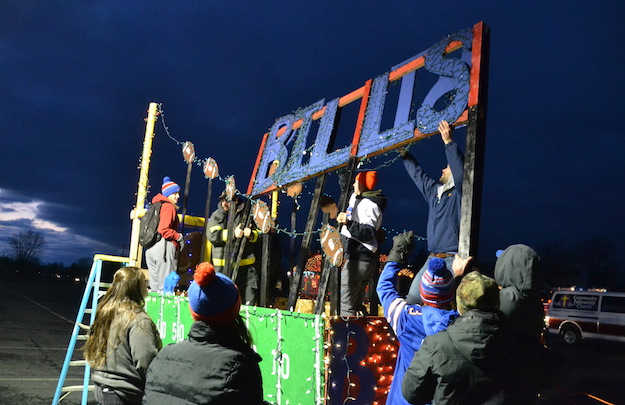 The Roy-Hart FFA gets their float ready which had a Buffalo Bills theme.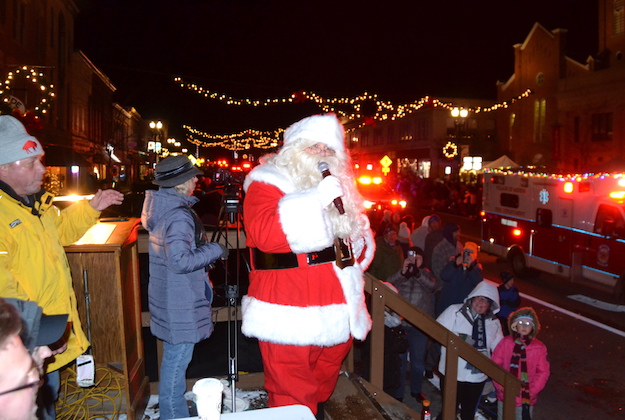 Santa Claus took the mic during a stop on a parade route and thanked the crowd for attending the event. Assemblyman Steve Hawley, left, served as emcee of the parade.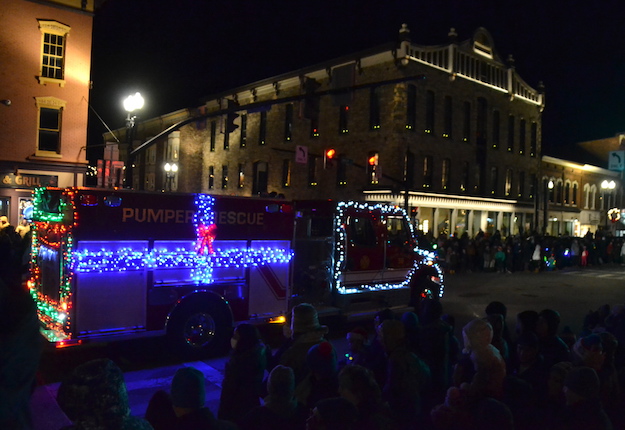 East Shelby Volunteer Fire Company was among nine fire departments that decorated a fire truck for the parade.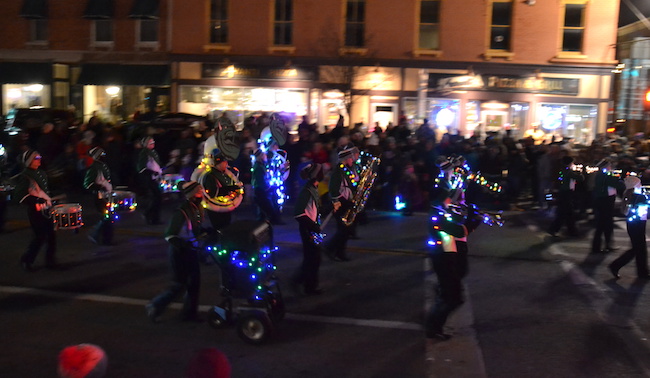 The Pembroke Marching Band performed in the parade. They were one of four marching bands with the Medina Marching Band, the Mark Time Marchers and Prime Time Brass the others.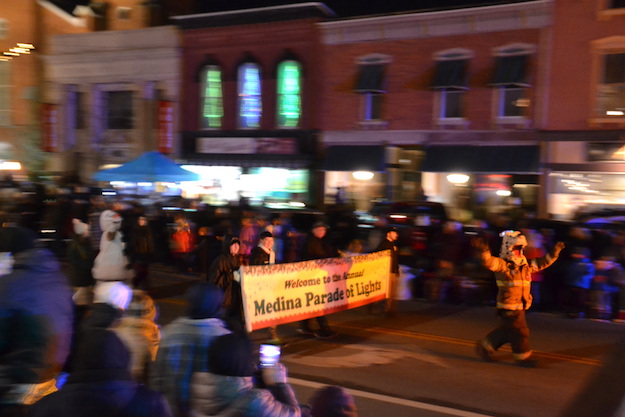 The Parade of Lights banner is carried down the parade route near the beginning of the lineup of entries.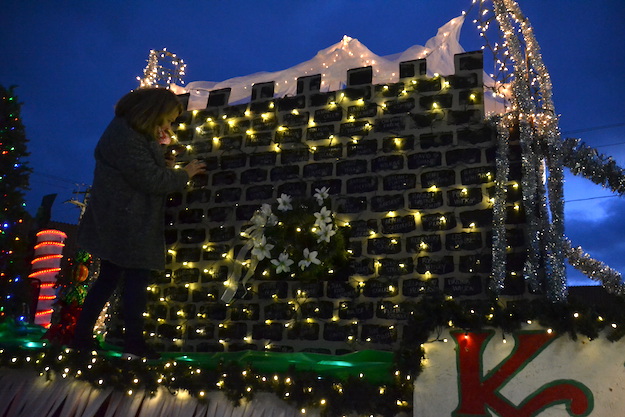 Stacey Knights Pellicano checks a display of names of people who were highlighted by friends and family as part of the Knights-Kaderli float. The Knights-Kaderli Memorial Fund assists people who are battling cancer, helping them pay some of their bills.
Knights-Kaderli helps about 50 families a year pay for out-of-pocket expenses, co-pays, transportation and other bills. A recipient must be undergoing a cancer treatment and must be an Orleans County resident.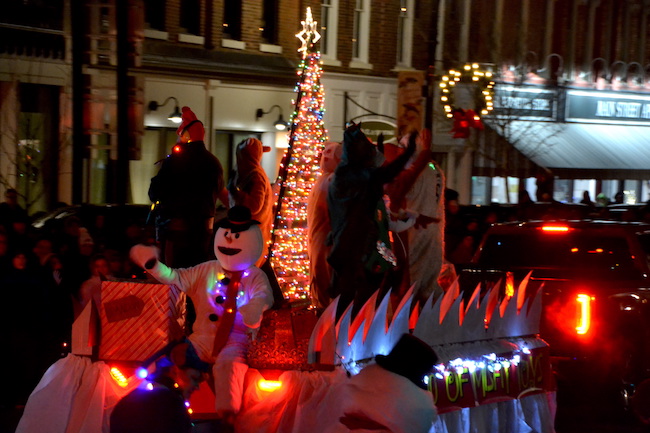 The "Medina Misfits" includes a group of friends from several local businesses who wanted to dress up Christmas characters and add some extra fun to the parade.
---
Click here to see a 42-minute video of the parade.
Click here to see a video of the festivities before the parade, including fireworks and a tree-lighting.