Parade of Lights, fireworks bring big crowd to Medina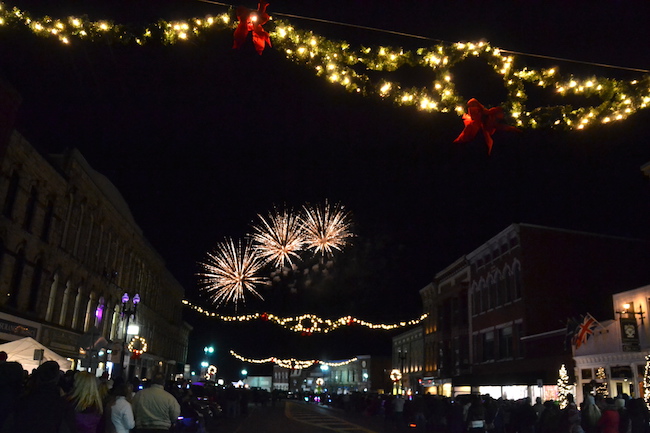 Photos by Tom Rivers
MEDINA – Fireworks burst in the sky in this photo from Main Street in Medina at about 6 p.m., just before the eighth annual Parade of Lights.
There were 34 entrants in the parade that started at the Olde Pickle Factory on Park Avenue and concluded in downtown Medina.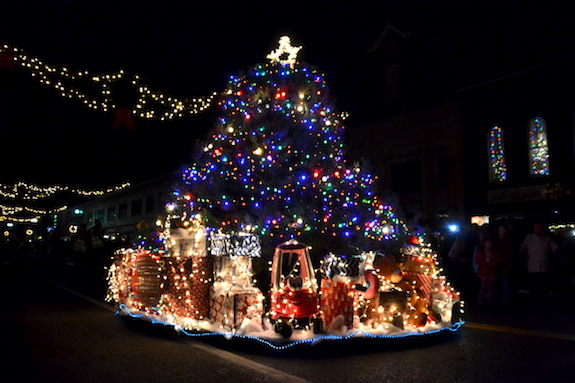 Matt C.M. Contracting , the reigning grand champion the previous three years, created a self-propelled float with a Christmas tree surrounded by presents. Matt C.M. Contracting owner Matt Mundion called this year's float, "The Night Before Christmas." He was inside the tree, steering the float down Main Street.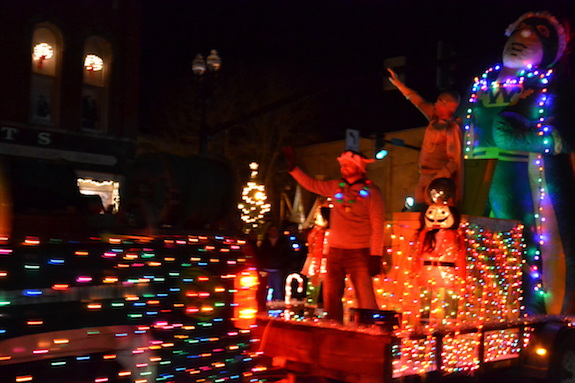 Weedman participants, owner Ken Bieber and Dancing Derrick Bradley, wave to the crowd.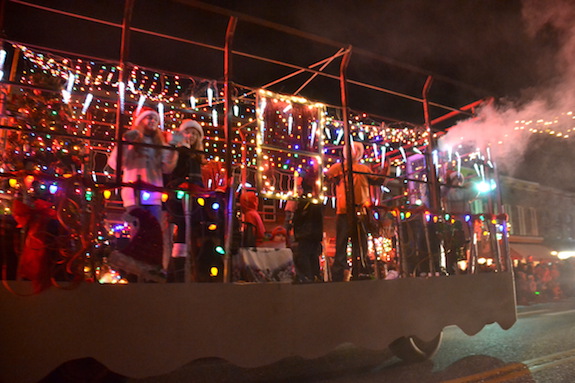 The Shelby Volunteer Fire Company created a display with a message warning people to not overload their outlets this holiday season.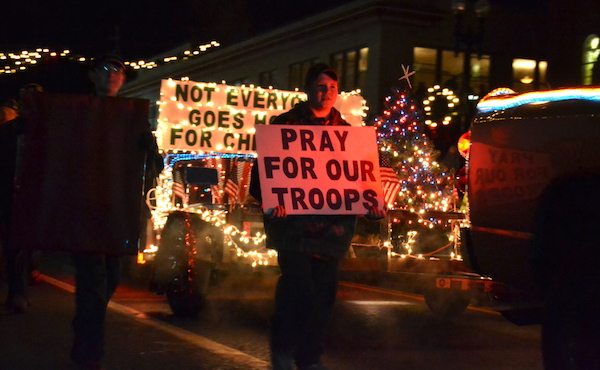 The Orleans County Christian School urged people to "Pray For Our Troops" and not forget the sacrifices of soldiers.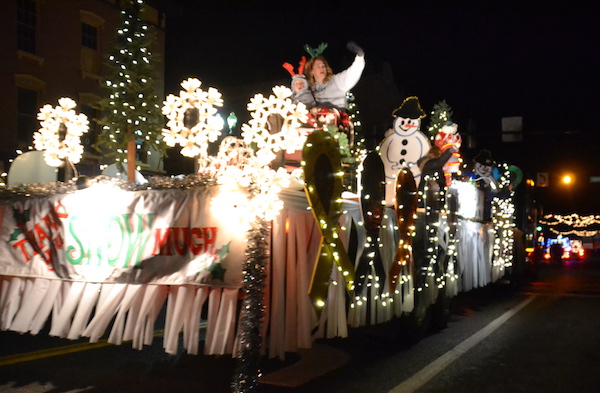 The Knights-Kaderli Memorial Fund, which provides financial assistance to Orleans County residents battling cancer, had a float with a message: "Thank you snow much."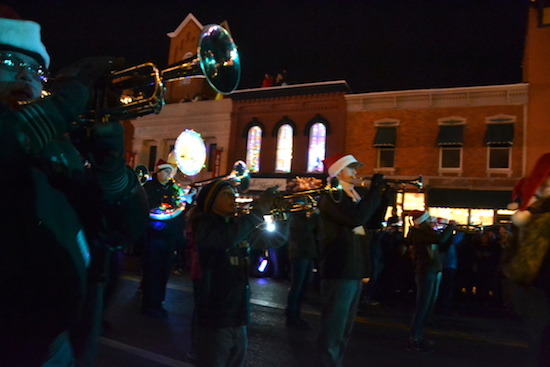 The Medina Mustang Band played some energetic holiday favorites.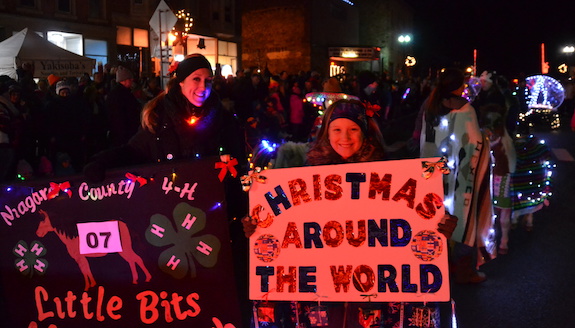 The Little Bits 4-H Club in Niagara Club wore costumes from several other countries.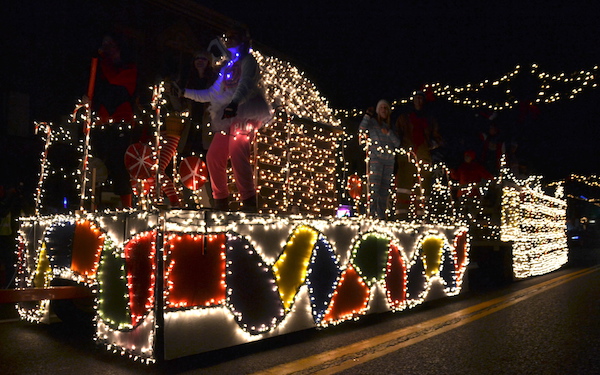 The Albion FFA used 10,000 lights to create this float.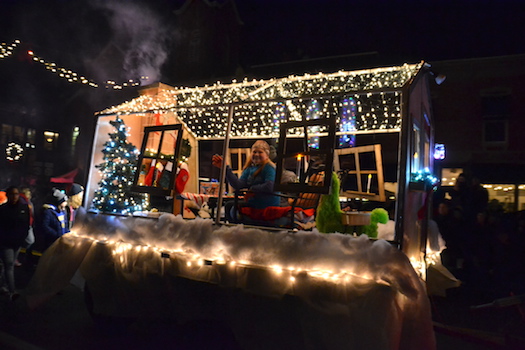 The Medina FFA created a Christmas scene with a smoky chimney.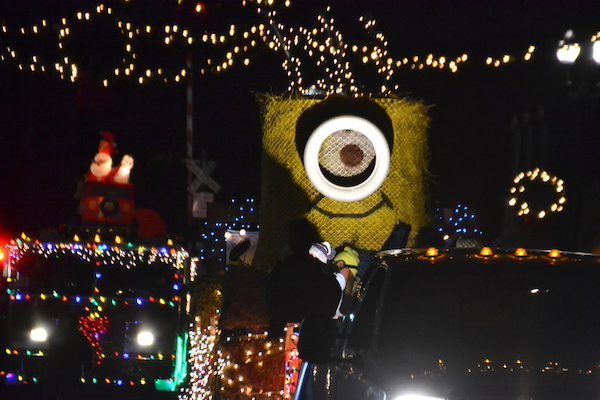 The Roy-Hart FFA had a Minion on its float.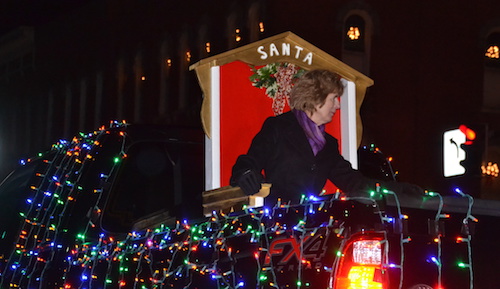 Catherine Cooper, director of the Lee-Whedon Memorial Library, served as grand marshal of the parade.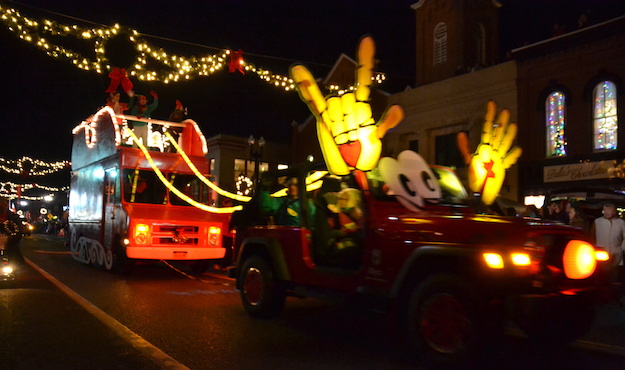 Hands 4 Hope, a street ministry based in Albion, was part of the parade for the first time today.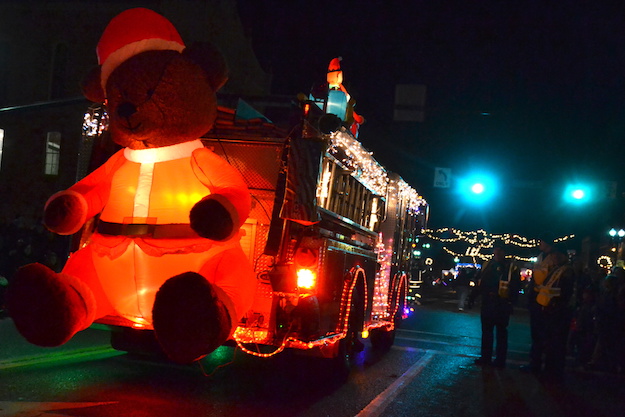 The Lyndonville Fire Department had a Teddy Bear Santa on the back of its fire truck in the parade.
Orleans Hub will post more pictures Sunday of the parade.