Parade of Lights award winners announced in Medina
Metz's Family Christmas takes grand prize for 2nd year in a row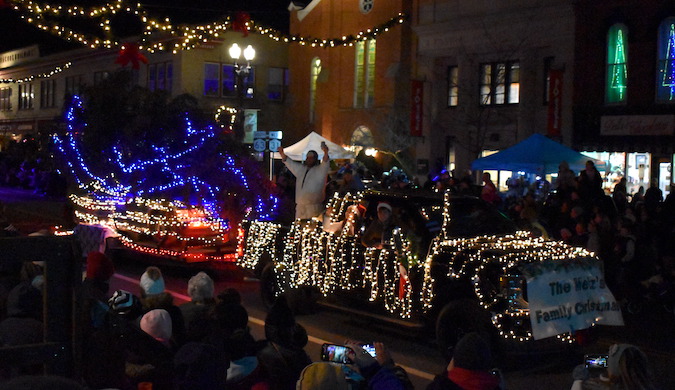 Photos by Tom Rivers
MEDINA – The Metz family in Medina won the grand prize in Medina's Parade of Lights on Saturday, committee chairman Jim Hancock announced this afternoon.
Judges awarded Metz's Family Christmas the top honor and a $500 grand prize for a float that had 15,000 lights and tried to depict National Lampoon's Vacation including "Cousin Eddie" from the movie.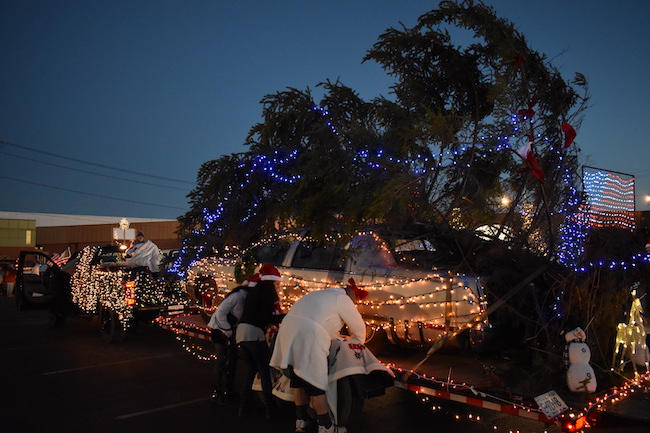 The family tied a big Christmas tree to a car, paying homage to a famous scene in National Lampoon's Vacation when the Griswold family tied a big tree to a station wagon. The Metz family is shown getting their float ready in the staging area at the Olde Pickle Factory's parking lot.
Dan Metz said the family enjoys celebrating Christmas and wanted to share that passion with the community.
There were about 40 entries in the parade with floats, fire trucks and marching bands.
---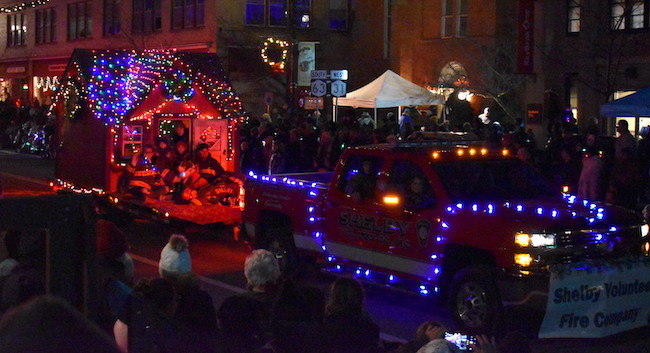 Best In Class – Fire Company – Shelby Volunteer Fire Company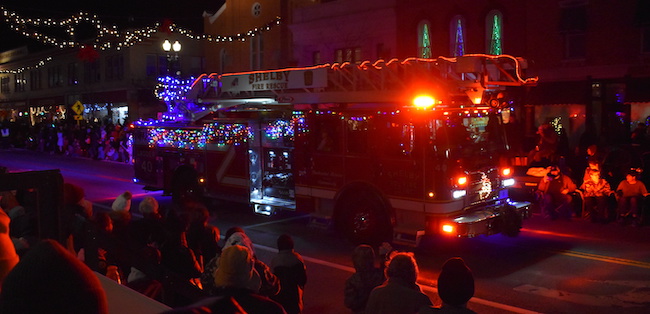 Shelby decorated a fire truck and had a mini-house on a trailer with firefighters.
---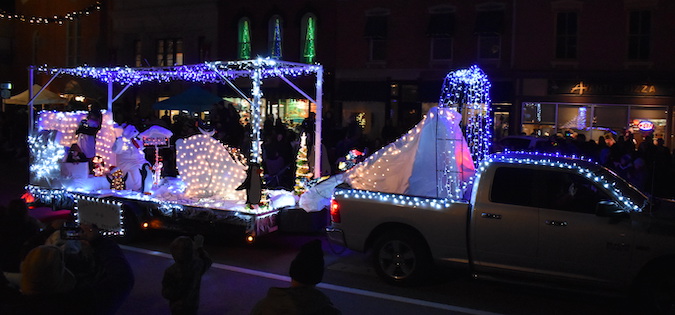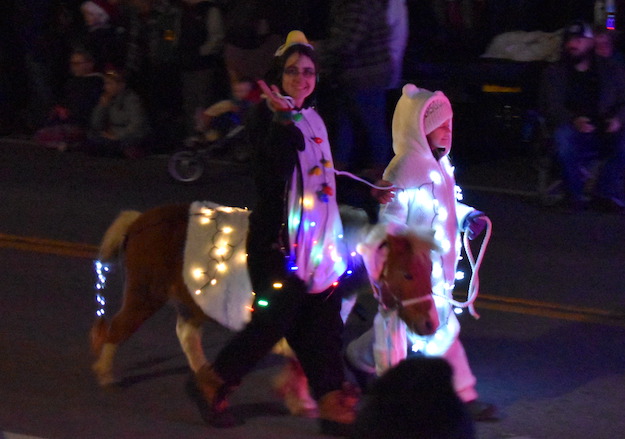 Best in Class – Not-For-Profit – Niagara County 4 H Equine Program
---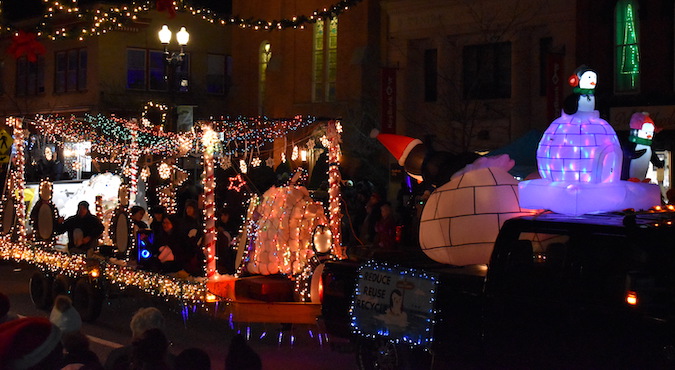 Best In Class – Service Group – Roy-Hart FFA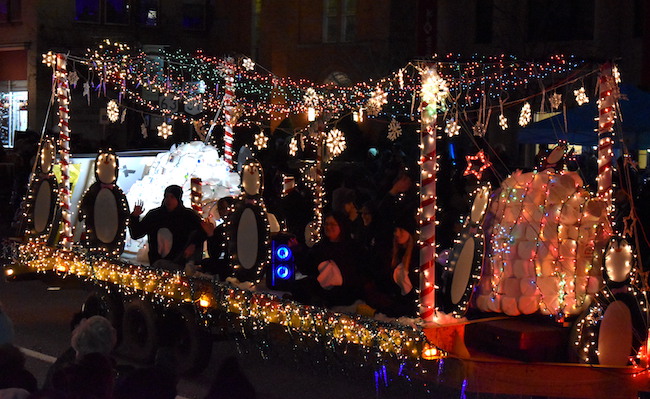 The Roy-Hart students dressed in penguin costumes. They sent a message to reduce, reuse and recycle and try to protect penguins from Global Warming.
---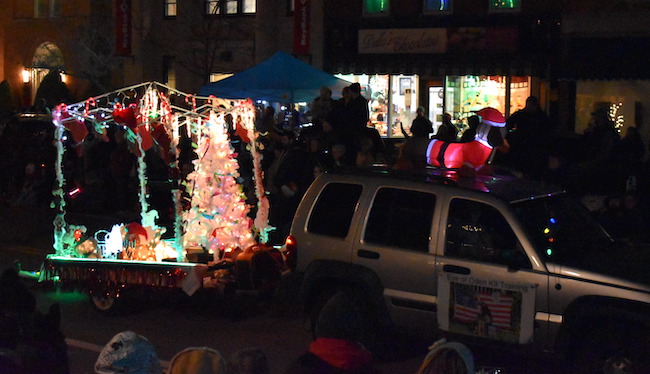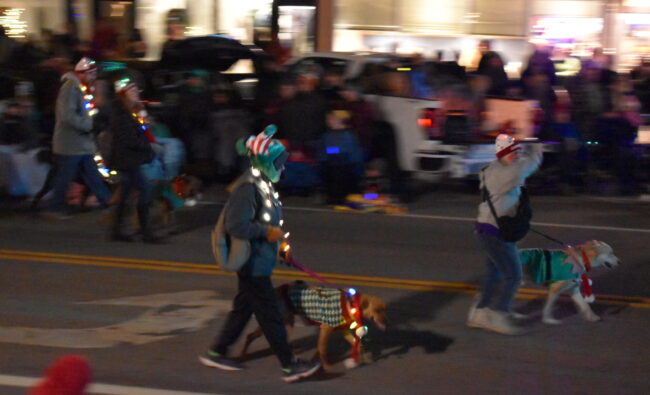 Best in Class – Business – Eye of Oden  K9 Training
---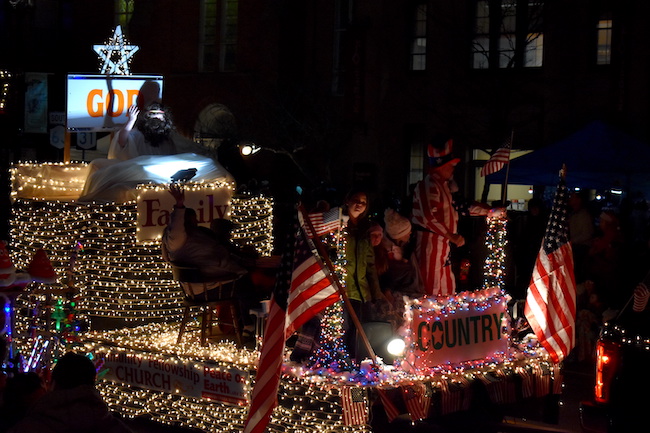 Best in Class – Religious – Community Fellowship Church. The church had a float with a message about God, Country and Family.
---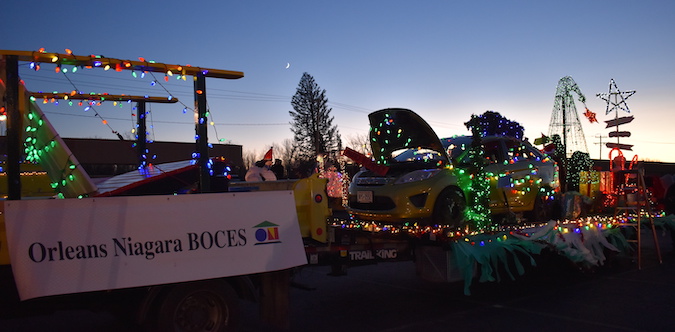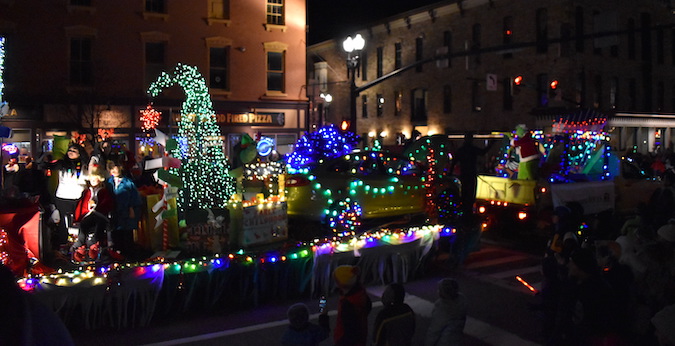 Best in Class – Orleans Niagara BOCES
---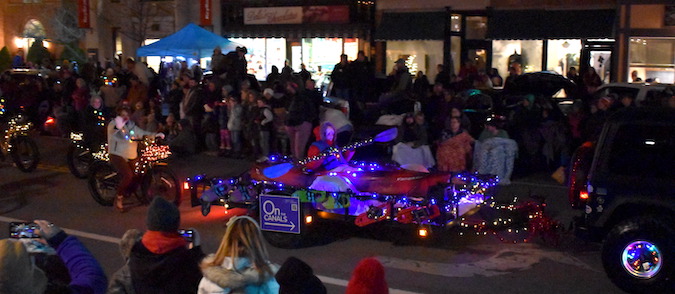 Santa's Pick (the float that in the judges' opinion they think Santa would pick) – Orleans YMCA, with a float highlighting the kayaking and electric bikes offered by the organization.
---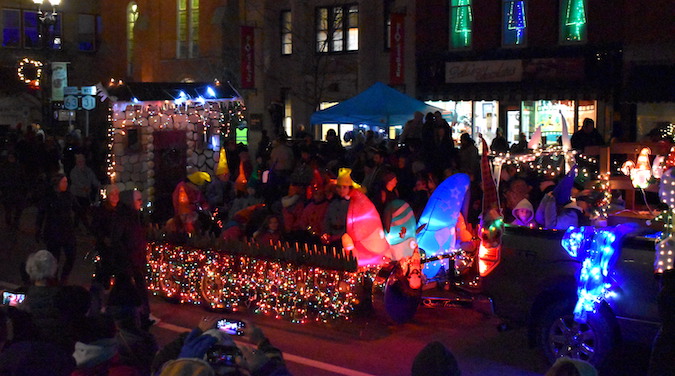 Littlest Elf Award (the float that best incorporates youth into the entry) – Cobblestone Girl Scouts
---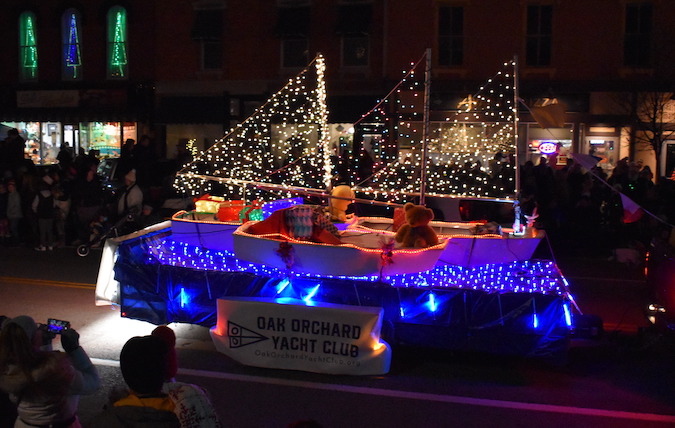 Star Award (for the float that is most creative) – Oak Orchard Yacht Club
---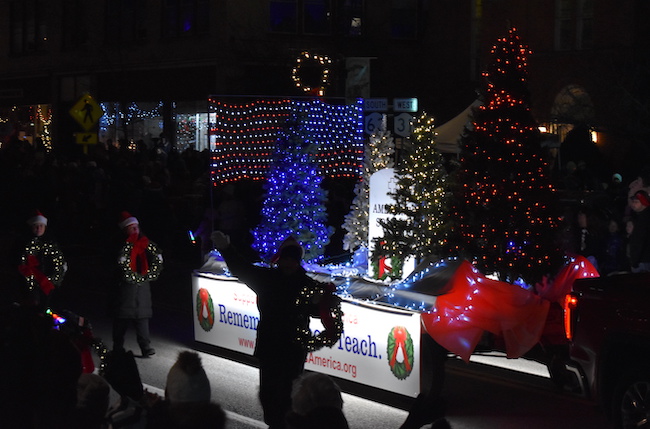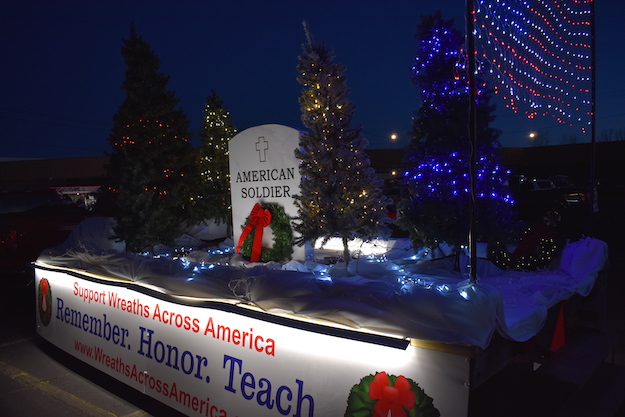 Community Spirit Award (float that bests demonstrates  a sense of spirit within the community) – Medina Misfits. This group is highlighting the Wreaths Across America program with a goal to have each veteran's grave in Medina have a wreath. This year the Wreaths Across America ceremony is on Dec. 17.