Parade of Lights and fireworks dazzle in downtown Medina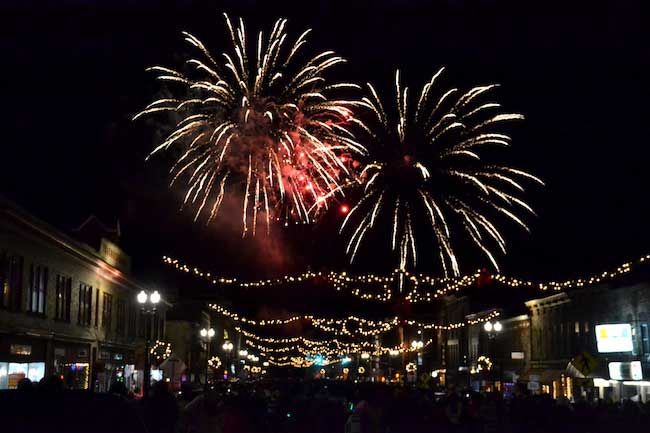 Photos by Tom Rivers
MEDINA – Fireworks burst in the sky in downtown Medina just before the 11thannual Parade of Lights.
Young Explosives set off the fireworks beginning at 5:45. It was part of  an action-packed day in Medina, which celebrated its Olde Tyme Christmas.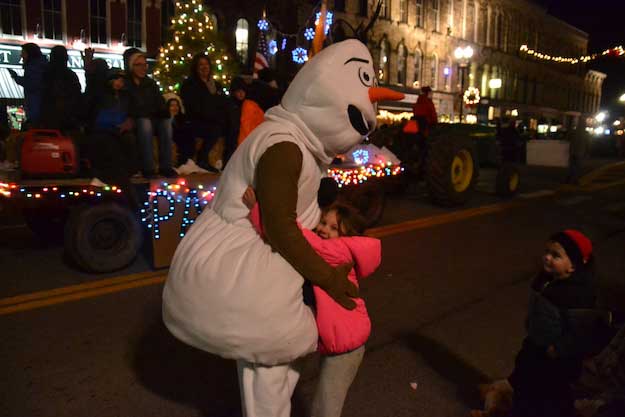 Samantha Pawlak, 5, of Albion hugs Olaf, a character from Frozen, during the Parade of Lights. There were 45 floats in the 11thannual parade.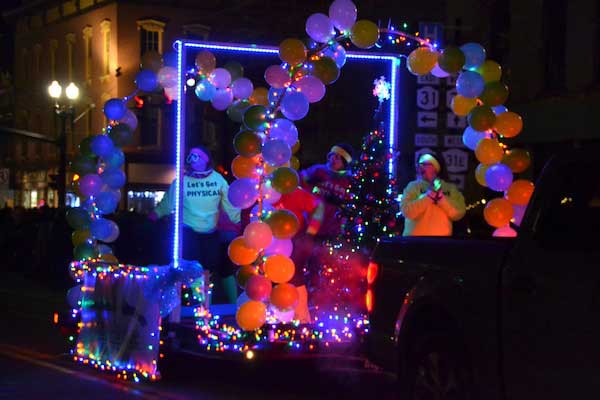 Park Avenue Physical Therapy danced to "Let's Get Physical" as part of its float during the parade. The cold temperatures – in the upper 20s with some wind – didn't snuff out the excitement for the parade.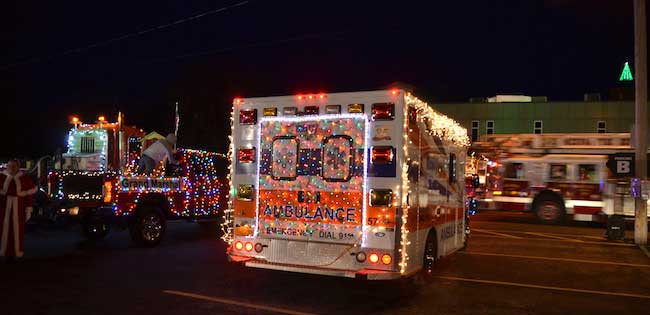 A Mercy EMS ambulance from Batavia was part of the emergency response vehicles that were decorated with lights for the parade. This photo was taken in the parking lot at the Olde Pickle Factory on Park Avenue, which served as a staging area for the floats.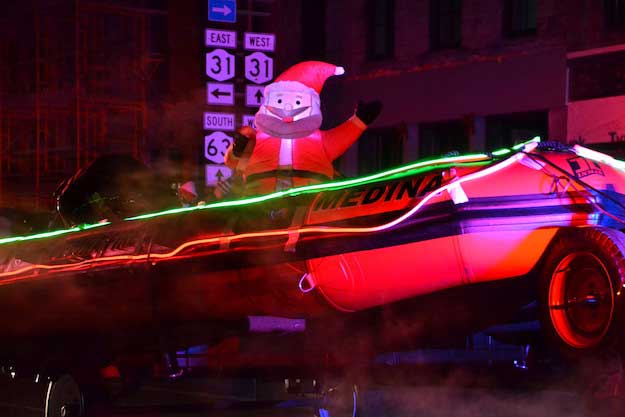 The Medina Fire Department had a Santa sitting its the Fire Department's rescue boat.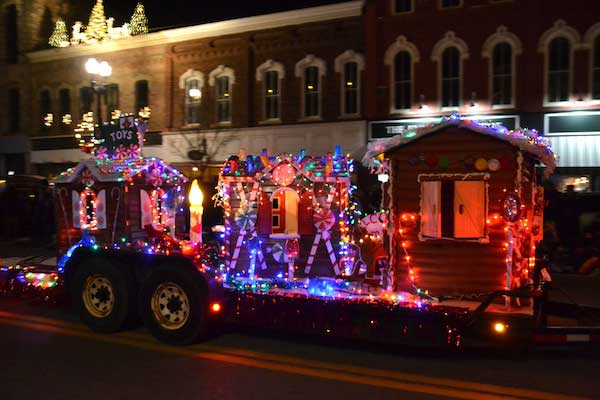 The Little Bits 4-H Club created this float.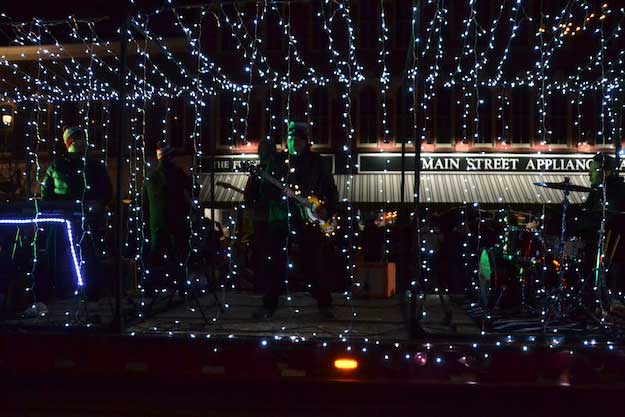 The praise band from One Church Medina performed from this float.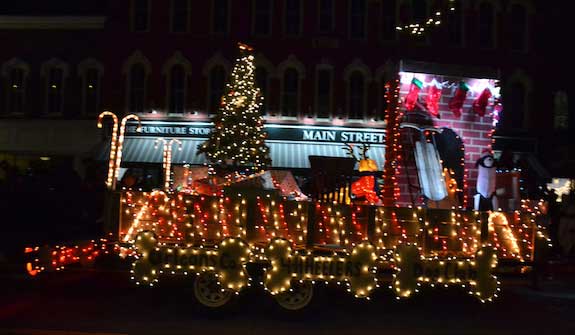 The 4-H Heelers Dog Club has been a regular in the parade.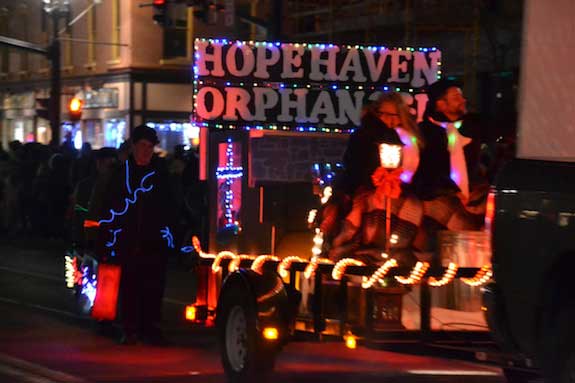 The Orleans County Christian School's float was led by Pastor Russ Peters of the Alabama Full Gospel Church and his wife Jodi, who is a principal at the school.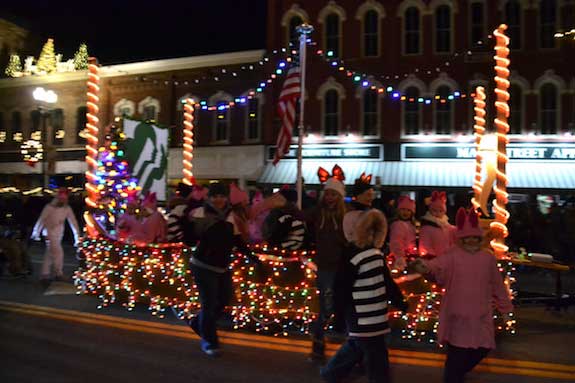 The Cobblestone Unit of the Girl Scouts had many children in their float.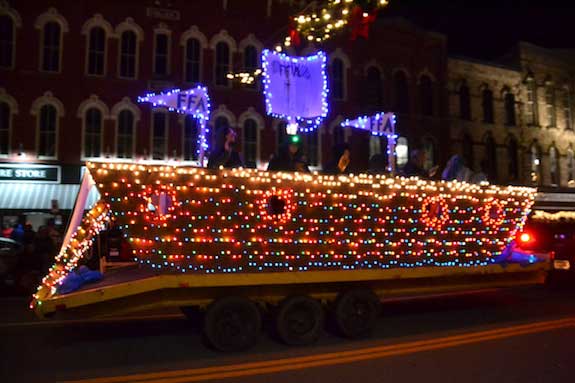 The Roy-Hart FFA had a pirate-themed float.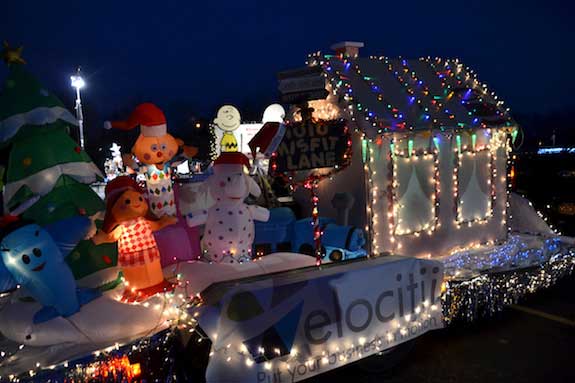 Velocitii was among several local businesses to join the holiday celebration in Medina.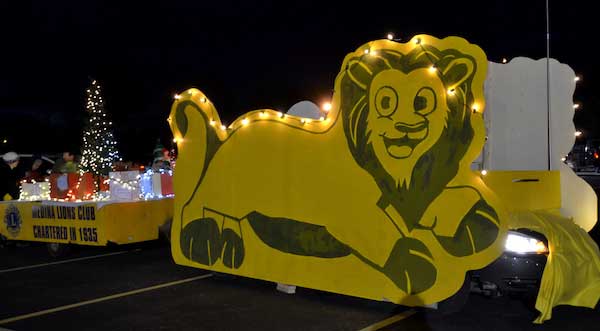 The Medina Lions Club had giant lion cutouts for its float.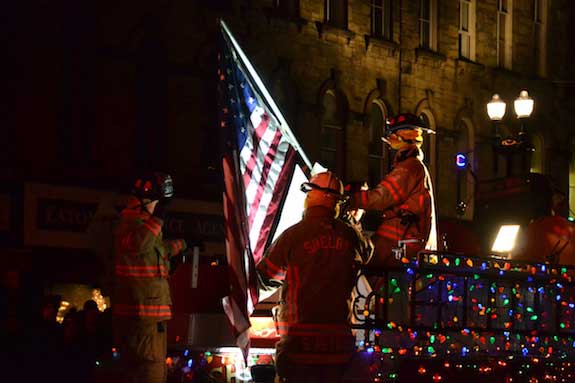 The Shelby Volunteer Fire Company did a tribute to the firefighters who responded to the Sept. 11 terroist attacks in 2001.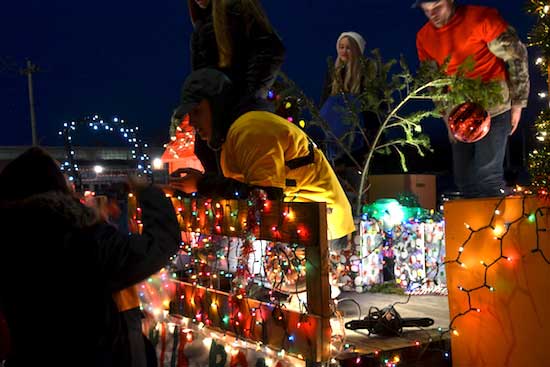 The Medina FFA works on its Charlie Brown float just before the parade.
To see two videos from the parade taken by Cheryl Wertman of the Orleans Hub, click here and click here.