Parade is a patriotic display in Albion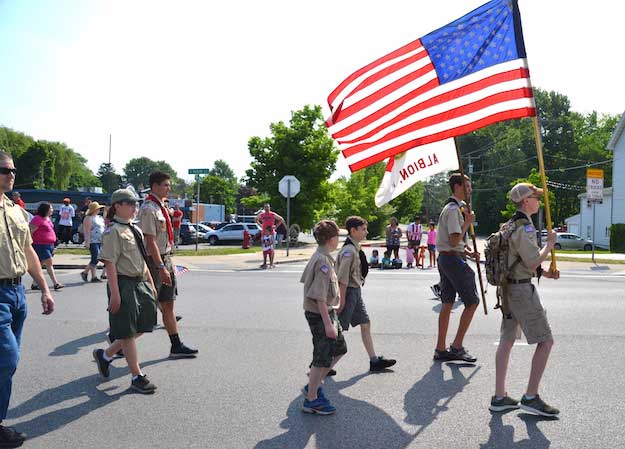 Photos by Tom Rivers
ALBION – Sawyer Braley carries the American flag and Jeffrey Brown carries the flag for the Boy Scouts Troop 164 during this morning's Memorial Day parade.
The Albion community observed Memorial Day with a parade down Main Street and a service outside at the Middle School this morning.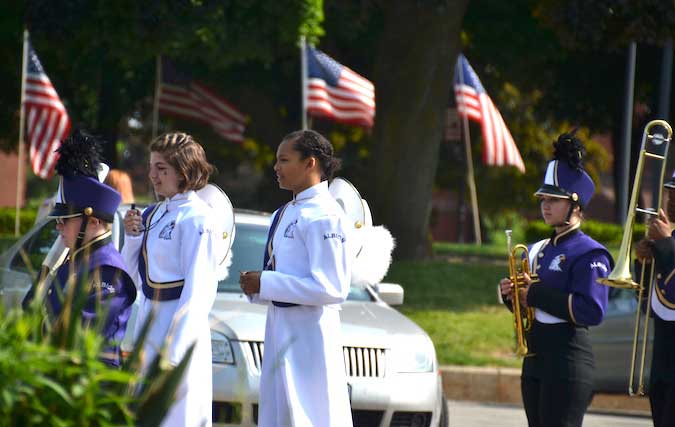 Albion drum majors Riley Seielstad, left, and Arella Ives wait with the band on East Park Street. Flags in the background are on the Courthouse Square.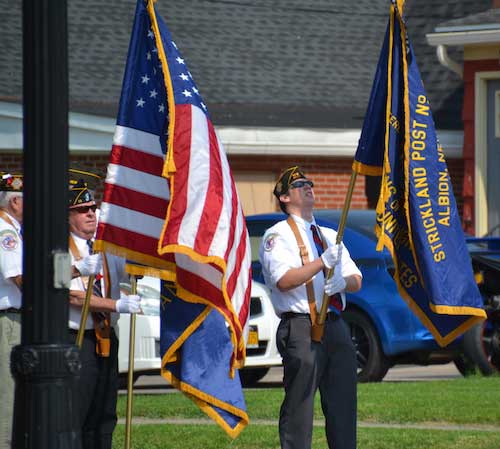 Matt Passarell of the VFW checks the flag. He is a member of the Honor Guard.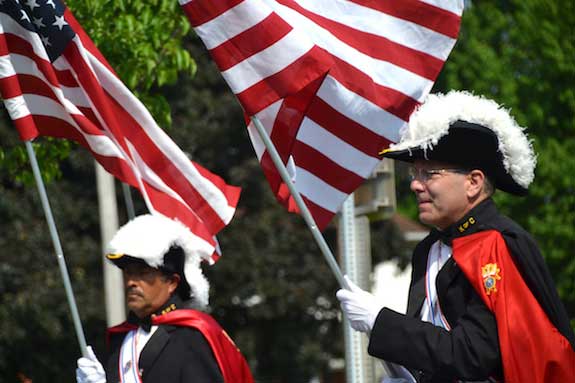 Knights of Columbus members Pino Aldaco, left, and Greg Dugan carry the American flag in the parade.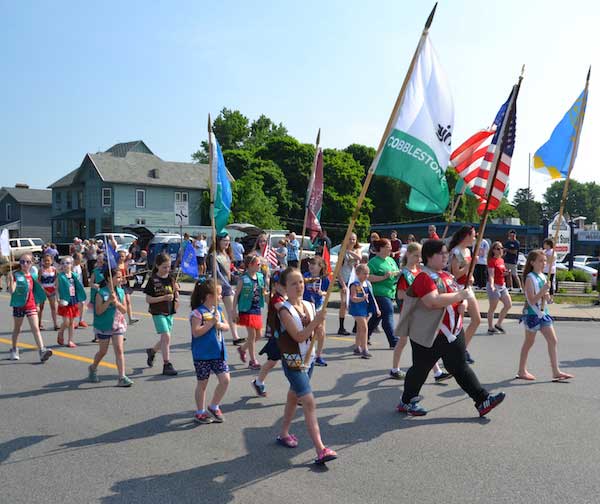 Local Girl Scouts march in the parade, including Kaitlin Allen, holding the American flag.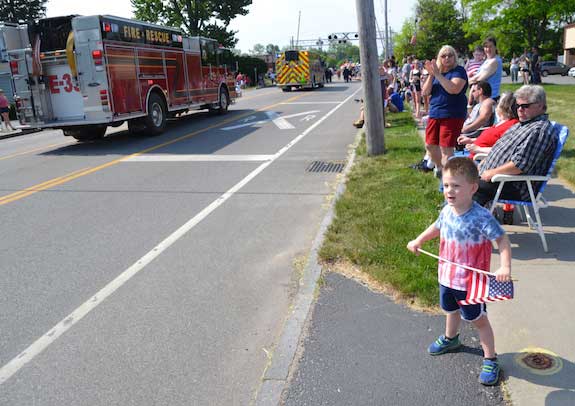 Keaton Rowley, 3, of Holley is excited to see the fire trucks in the parade.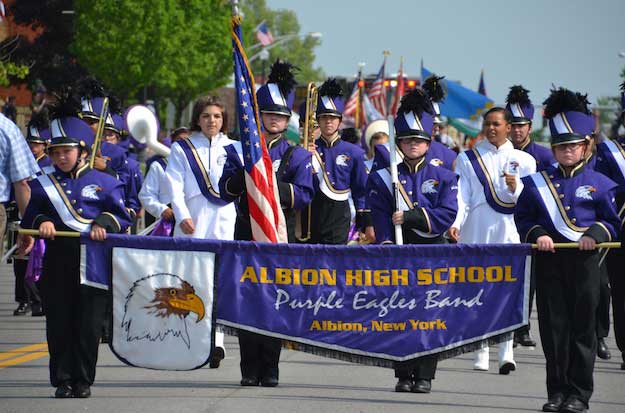 The Albion Marching Band gets ready to perform for the crowd on Main Street. Phoebe Allen, left, and Olivia Andrews are holding the banner for the band.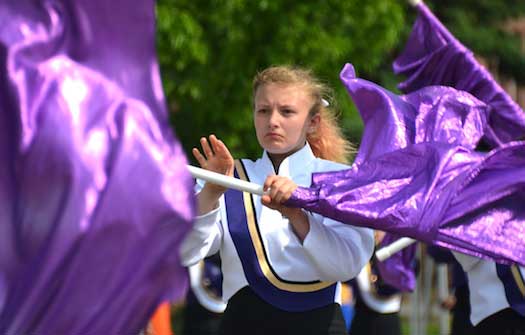 Trinity Moyer is a member of the Color Guard in the Albion Marching Band.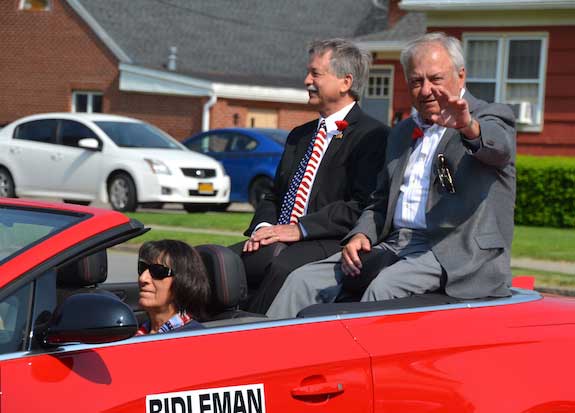 Orleans County Legislator Don Allport, left, and former State Assemblyman Charlie Nesbitt are escorted in the parade. Nesbitt was a helicopter pilot during the Vietnam War.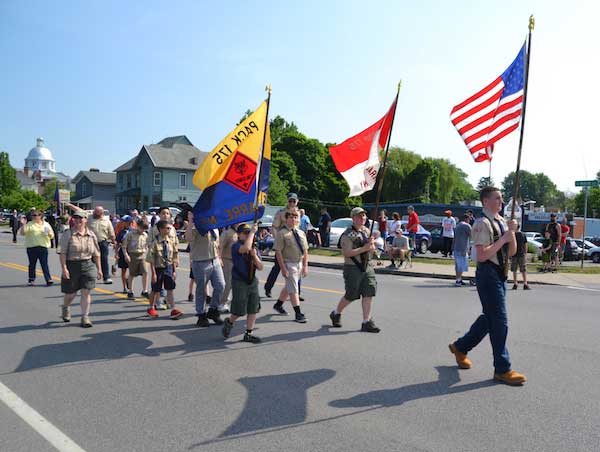 Dominic DiGiulio leads the West Barre Boy Scouts in the parade.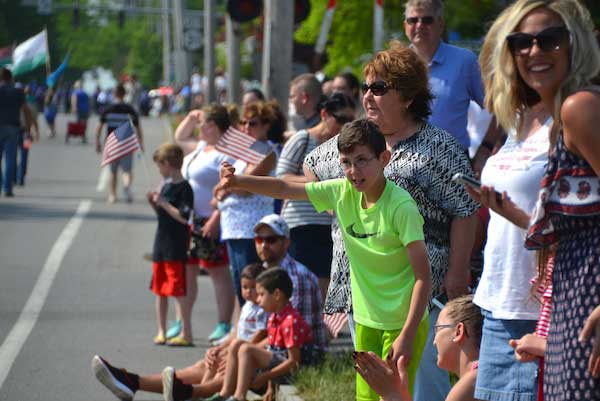 An enthusiastic crowd on Main Street waves to parade participants.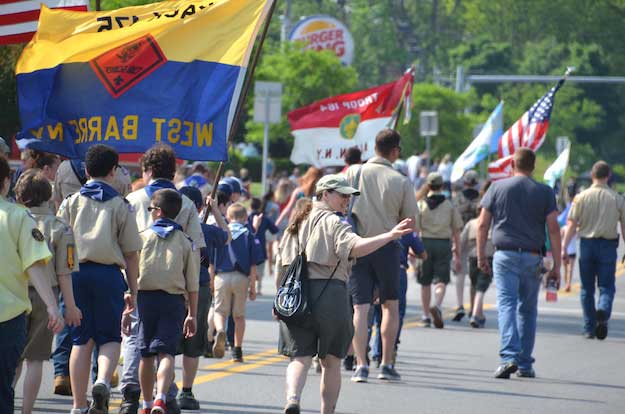 Some of the parade participants return waves to friends and other community members who attended the parade.