Parade and big crowd return for Lyndonville's Fourth of July celebration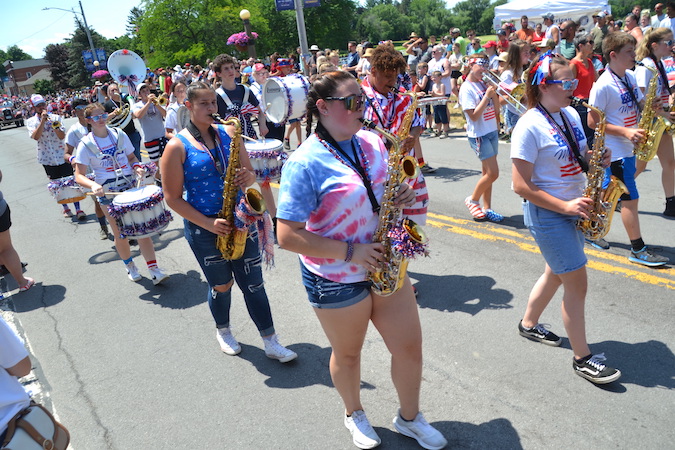 Photos by Tom Rivers
LYNDONVILLE – Members of the Lyndonville school band play patriotic music during the parade in Lyndonville on Monday. The parade returned for the first time since 2019.
The community festival was cancelled in 2020 and last year was back in a scaled-down format without a parade.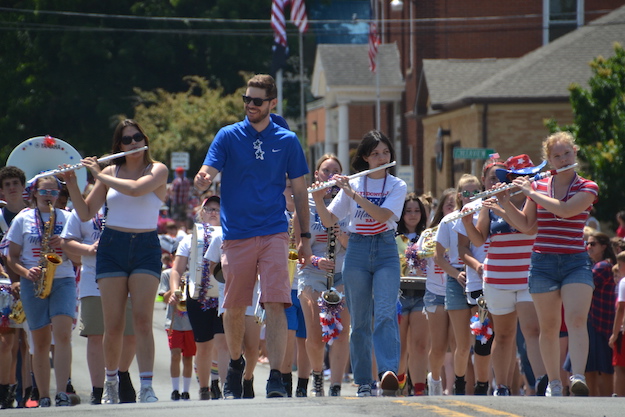 Eric Villalta, the Lyndonville grades 7-12 band teacher, leads the group during the parade. The students and crowd wore lots of red, white and blue.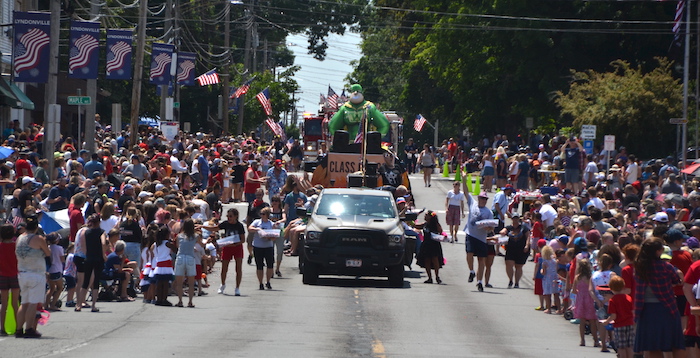 It was a packed Main Street for Monday's parade, especially in the Lyndonville downtown. The procession started at noon and ended at about 1:10 p.m. This photo shows a float from the Class of 1982, followed by Weed Man Lawn Care Services based in Albion.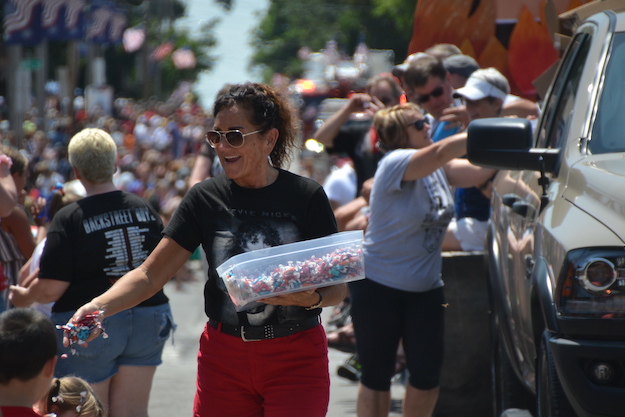 Kim Recco, from the Class of 1982, passes out candy along the parade route.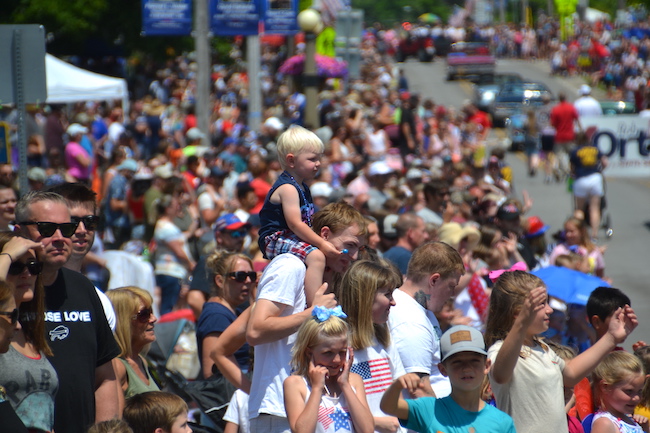 A young parade watcher takes in the action from a higher perch in the parade.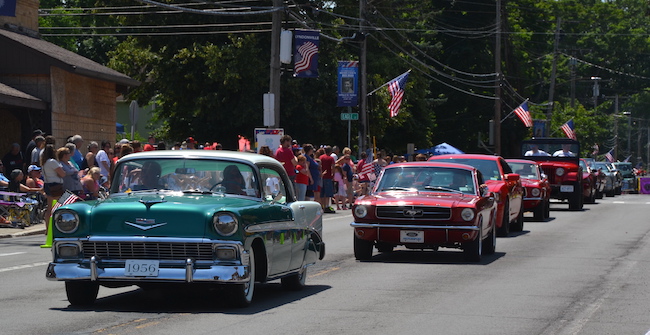 A lineup of classic cars heads down Main Street.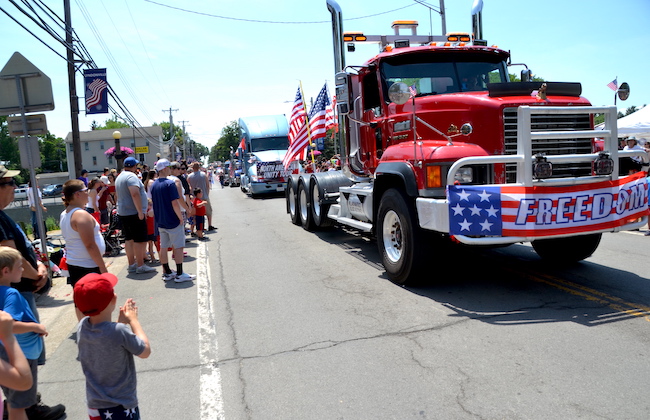 About 10 vehicles in the Peoples Convoy-NY decorated their vehicles in patriotic displays. They were seeking to "End the Mandates!"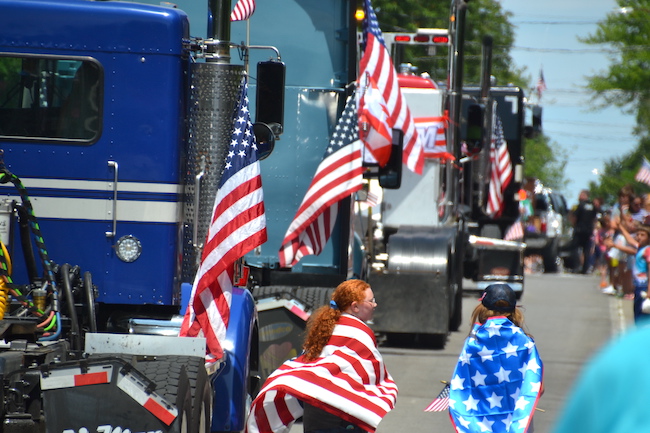 These two girls are draped in American flags while walking along the Peoples Convoy, which featured several tractor trailers and other vehicles.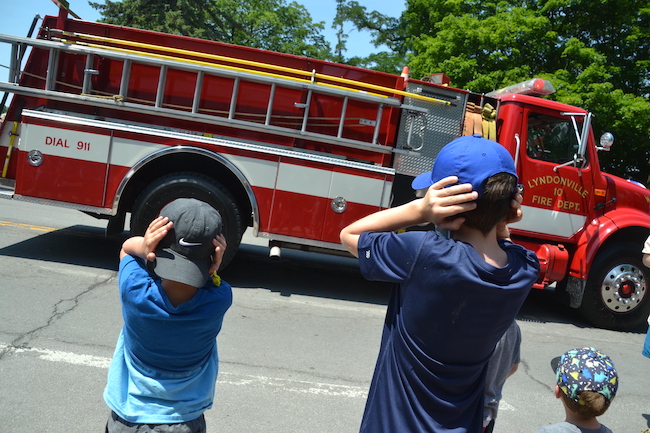 The fire trucks were a little too loud for these parade spectators.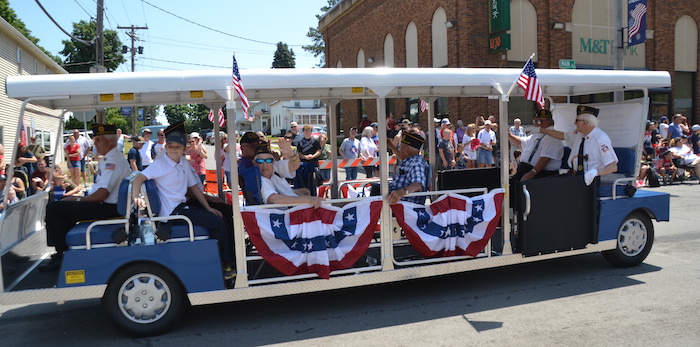 These veterans acknowledge the crowd. They are riding on a trolley that debuted on Memorial Day.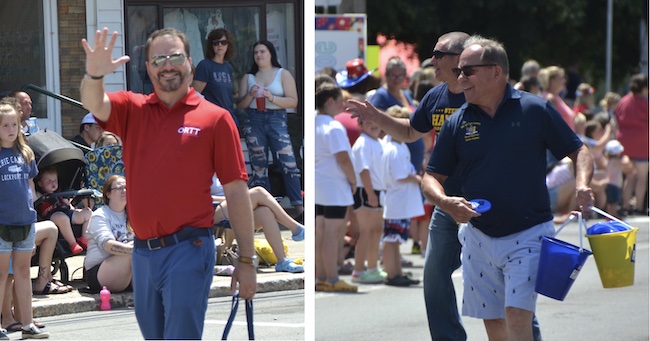 State Sen. Rob Ortt, left, and Assemblyman Steve Hawley had lots of fun in the parade.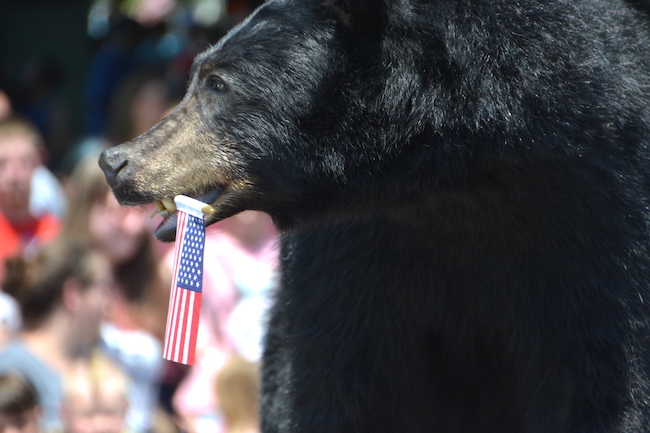 A bear holds a flag as part of a float from Wandering Trails Taxidermy by Ashley.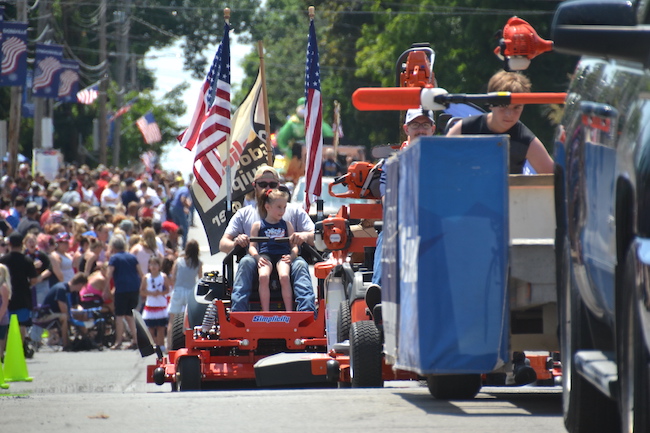 Gordon-Fisk Inc. on Ridge Road in Medina brought several lawn mowers for the parade procession.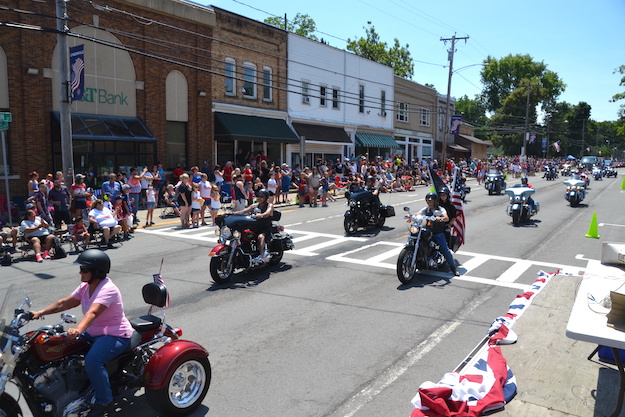 A group of motorcyclists from the Albion and Brockport Elk Riders and Old Crow Motorcycle Club were part of the parade.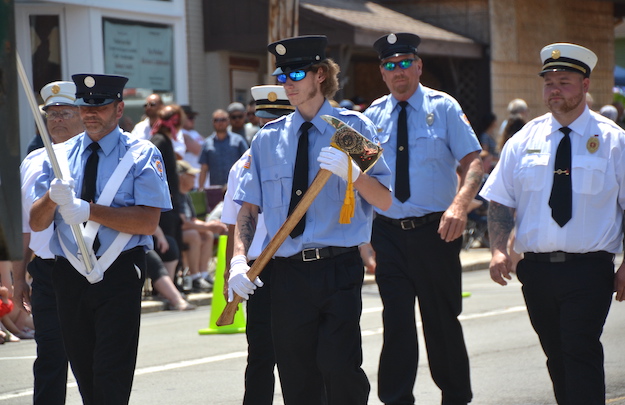 Lyndonville Fire Department members marched in their hometown.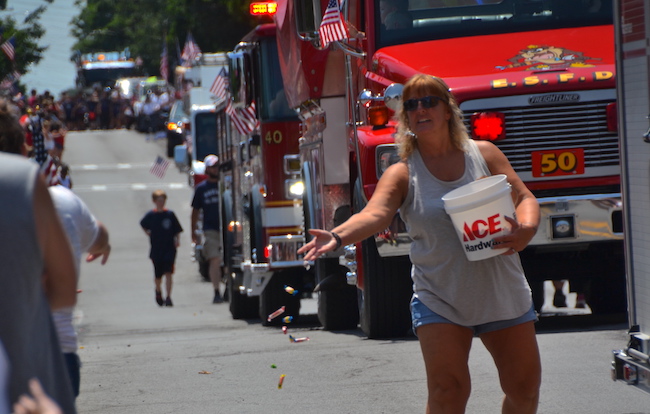 Debbie Taylor, fire chief for the East Shelby Volunteer Fire Company, tosses candy.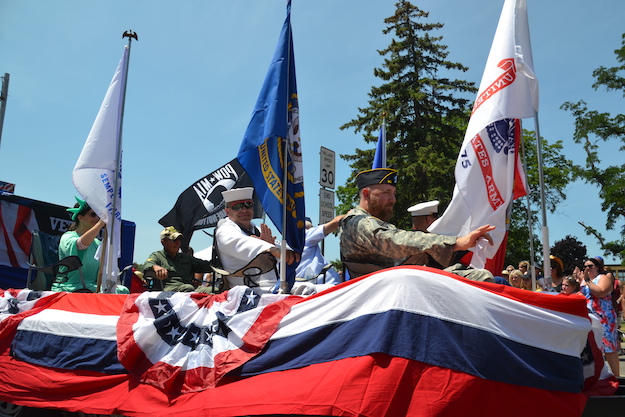 These veterans – Tom Snyder in Navy uniform and Issac Robinson at right, wave to the crowd from a patriotic float.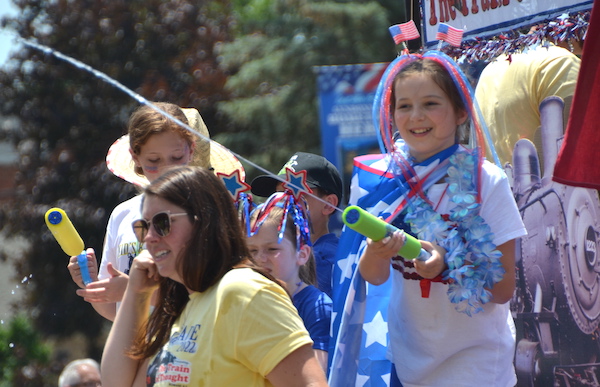 The Oak Orchard Assembly of God promoted its upcoming "Kid's Krusade" program.