Ox, key to pioneer power, makes appearance this weekend at Murray Christmas tree farm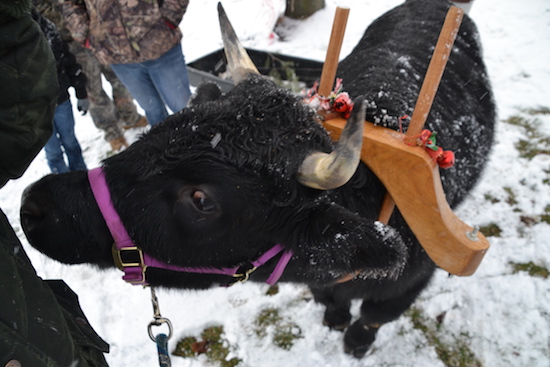 Photos by Tom Rivers
MURRAY – Arden, a male ox, was at Jim Ritchie's Christmas tree farm at the corner of Route 104 and Norway Road today.
Arden, an Irish dexter ox, will be back at the farm on Sunday hauling Christmas trees.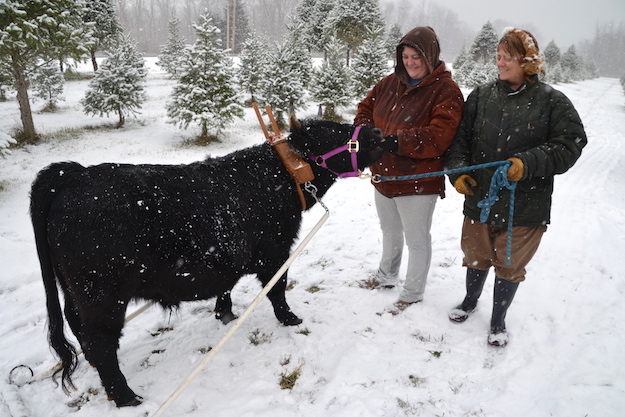 The ox is owned by Dawn Meier, right, of Tuthill Road in Albion. Meier and her daughter Amie Kenneally are pictured with Arden this afternoon.
Meier wanted the public to see the ox. She said oxen were critical for pioneers, clearing land about 200 years ago. They also provided much-needed power for settling the state and creating the 363-mile-long Erie Canal, which opened in 1825.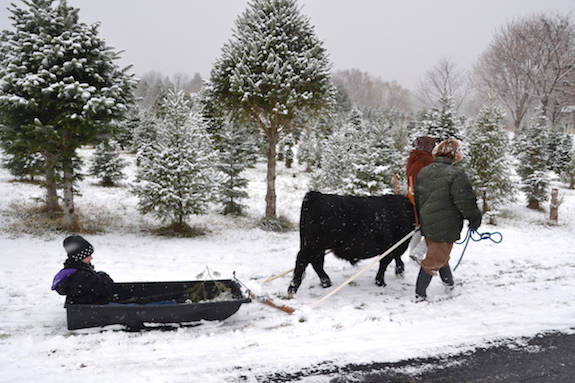 Arden gives Brooklyn Drennen a ride in the snow.