Outgoing Albion Rotary Club president praised for service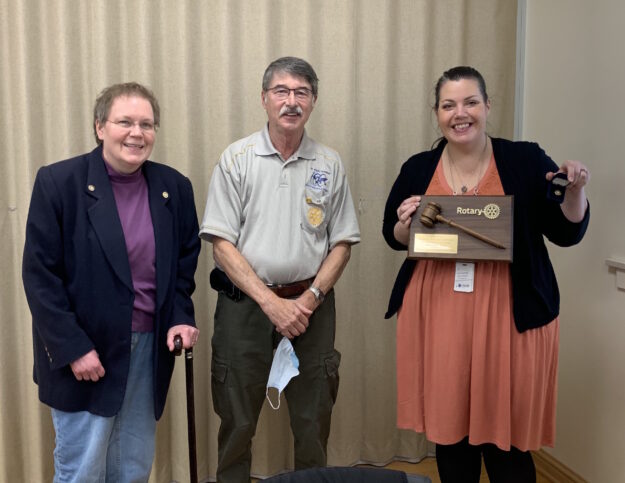 Photo by Tom Rivers
ALBION – The Albion Rotary Club presented Jessica Capurso with a plaque and pin for her service as president and also named her a Paul Harris Fellow, the highest distinction in the club.
Capurso, right, is shown at Hoag Library on Thursday with incoming president Alex Krebs (left) and Don Bishop, the club's Rotary Foundation director.
Capurso is moving out of the area. She works as director of Outreach, Education and Marketing at Community Partners for Orleans Community Health.
She was praised for leading the club during a time of Covid restrictions. She helped the Rotary members gear up the club's 100th anniversary celebration in 2022. The club is planning more community service projects in 2022 for the centennial celebration, including a return of the Strawberry Festival in June.
The Albion club also donated $1,000 to Rotary International in Capurso's name in honor of her being a Paul Harris Fellow.