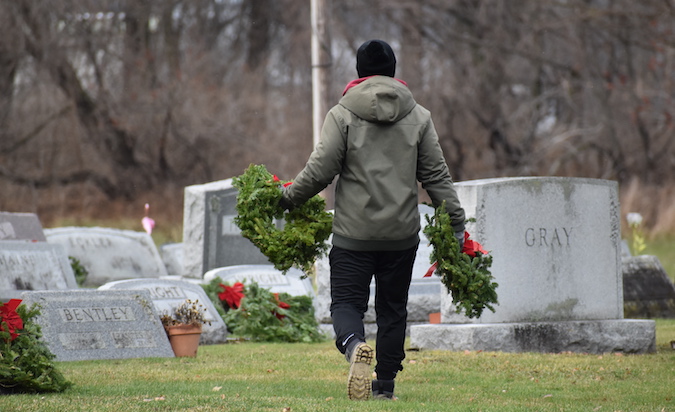 Photos by Tom Rivers
LYNDONVILLE – A volunteer carries wreaths to be placed at veterans' graves at Lynhaven Cemetery on Housel Avenue in Lyndonville.
Volunteers placed 441 wreaths at veterans' graves on Saturday as part of the Wreaths Across America observance.
Of the wreaths, 420 were set at Lynhaven, with others put at veterans' grave sites at Yates Center Cemetery, Robin Hill Estate, the Greenman Road Cemetery, Lott Cemetery on Angling Road and a cemetery on Marshall Road.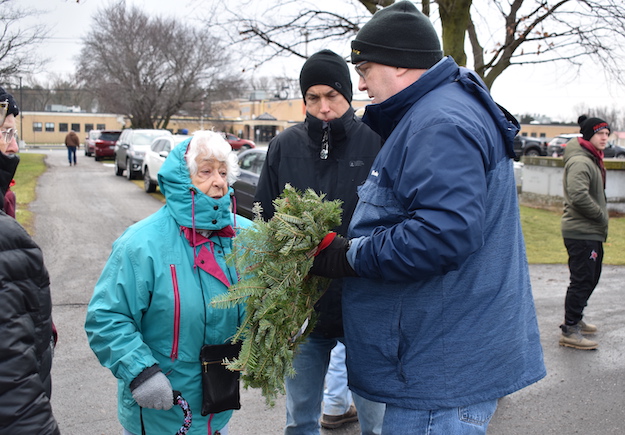 Steve Goodrich, right, is coordinator of the Wreaths effort in Lyndonville. He presents a wreath to Anna Stelianou, who pays for the wreaths in Lyndonville through an endowment. Stelianou funded the effort in honor of her five brothers who served in WWII and the Korean War.
She is joined by her nephew Richard Stelianou. They set wreaths by the graves at Lynhaven for her brothers: Peter, George and Fred "Fotius."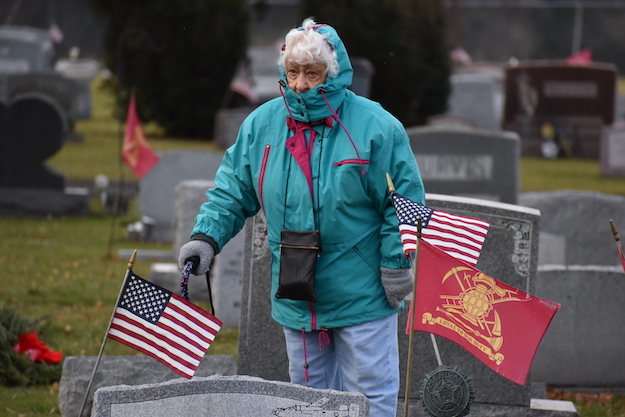 Anna Stelianou traveled from the Buffalo area to help lay the wreaths, even in the cold weather.
"I wouldn't miss it," she said.
Lyndonville first joined the Wreaths Across America effort in 2019. Medina has been doing it since 2013. The Western New York National Cemetery in Pembroke also had a ceremony and wreath-laying on Saturday.
There were about 3,400 communities who joined Wreaths Across America on Saturday.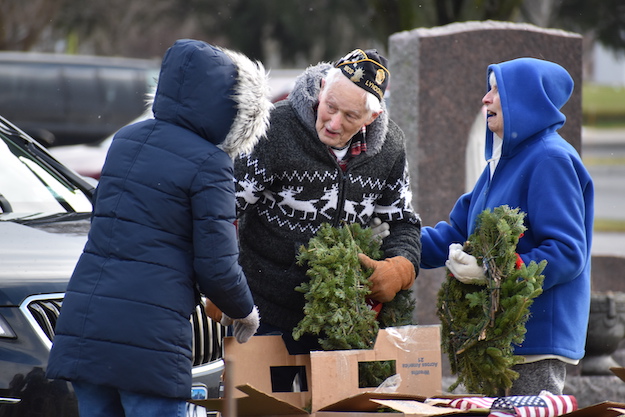 Carl Boyle, a long-time member of the Houseman-Tanner Post 1603 American Legion in Lyndonville, helped lay the wreaths on Saturday.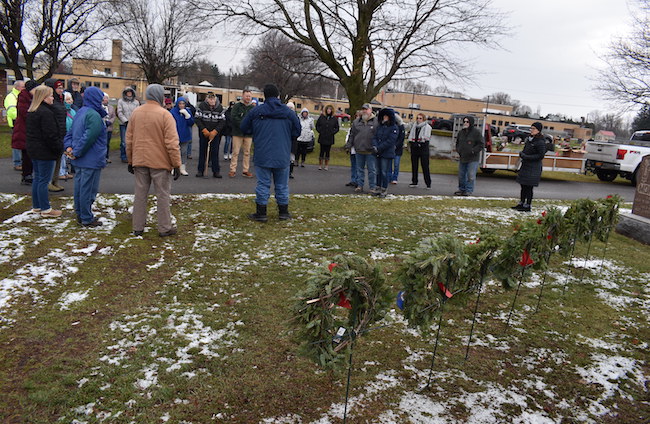 Steve Goodrich, site coordinator, welcomes the volunteers who helped place the wreaths. He led a short ceremony that included ceremonial wreaths set up in honor of POWs, MIAs, and branches of the military including the Space Force, Coast Guard, Navy, Marine Corps, Army, Air Force and Merchant Marines.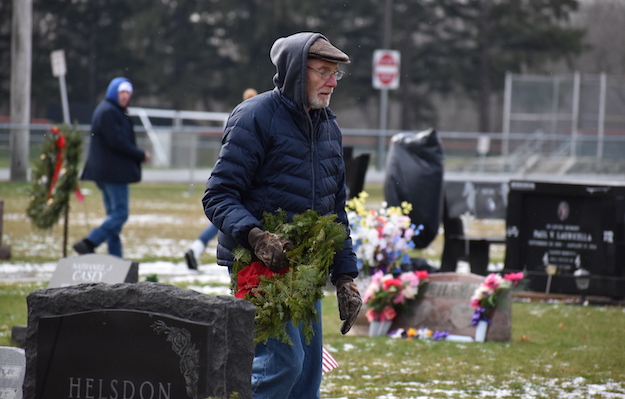 Herb Bohnet of Lyndonville was buddled up while placing the wreaths. The volunteers also retrieved flags at the veterans' graves that have been out since close to Memorial Day in late May.
The wreaths are expected to be displayed for two to three months.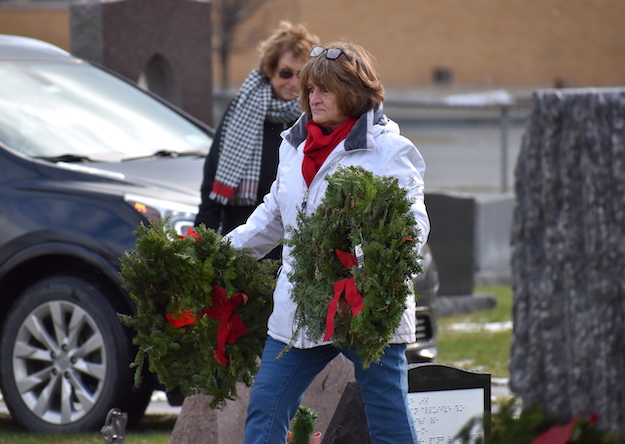 Jackie Lonnen joined the volunteers for Wreaths Across America on Saturday in Lyndonville.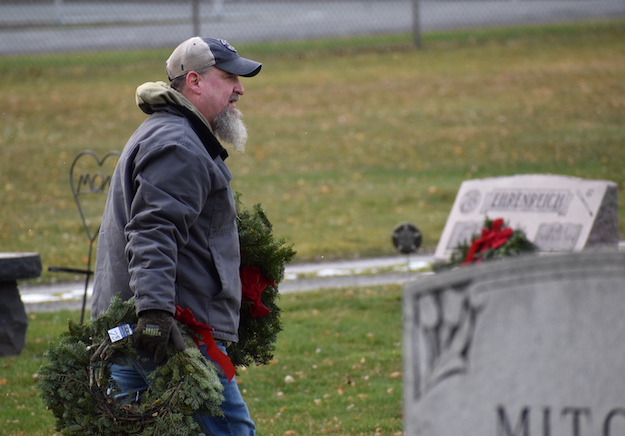 Eric Harling carries wreaths to veterans' graves at Lynhaven. He and his wife, Yates Town Clerk Shelly Harling, were among the volunteers.