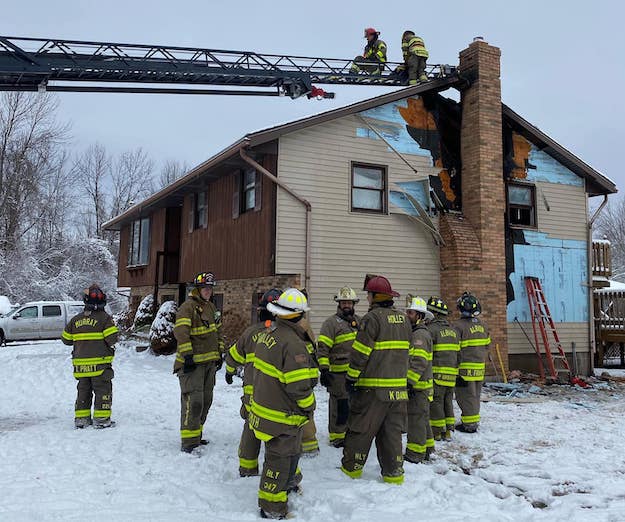 Photos courtesy of Murray Joint Fire District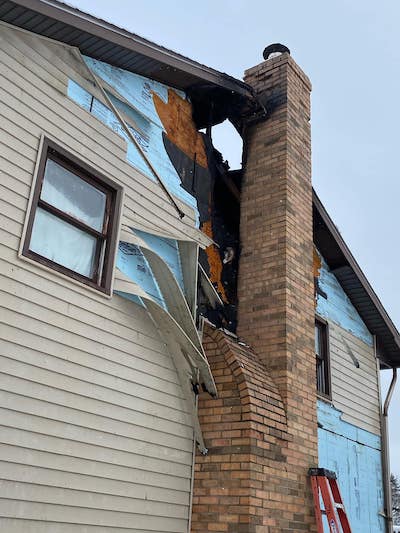 MURRAY – Firefighters were dispatched to a chimney fire at about 10 this morning. The fire at 2925 West Kendall Rd. in Murray spread from the chimney into a partition wall and into the attic, Murray Fire Chief Rick Cary said.
There were three occupants at the house and none of them or any of the responding firefighters were injured, Cary said.
Murray was assisted by the scene by firefighters from Kendall, Albion and Hamlin. The fire was knocked down in about 15 minutes, Cary said.
Orleans County fire investigators also responded to determine the cause.
The residents are currently displaced due to the fire.