Orleans wakes up to snow on the ground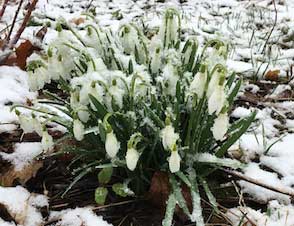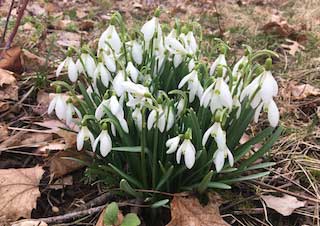 It was feeling like spring in recent days, including Saturday when the temperature hit 60.
But this morning, Orleans County residents woke up to snow on the ground.
These snowdrop flowers are sagging from snow this morning. The same flowers are shown yesterday.
Today will get up into the mid 30s with a chance for an inch or two of snow, according to the National Weather Service in Buffalo.
The temperatures will reach 37 on Monday and then we're back into the 50s on Tuesday, with a high of 51, followed by 52 on Wednesday.
Thursday the high is forecast for 48, followed by 56 on Friday, the Weather Service said.