Orleans wakes up to snow on the ground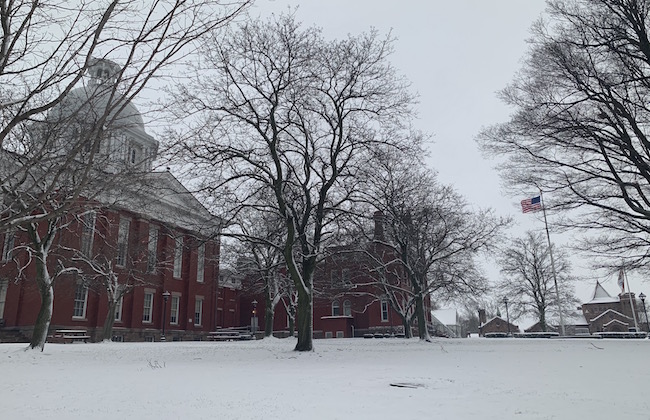 Photos by Tom Rivers
ALBION – The lawn at Courthouse Square is covered in snow this morning. Snow showers could continue before 9 a.m. with up to an inch of snow possible, according to the National Weather Service in Buffalo.
Today is forecast for a high of 36, followed by sunny with a high of 44 on Thursday, rain showers and cloudy with a high of 43 on Friday, and a chance of showers and cloudy with a high near 40 on Saturday.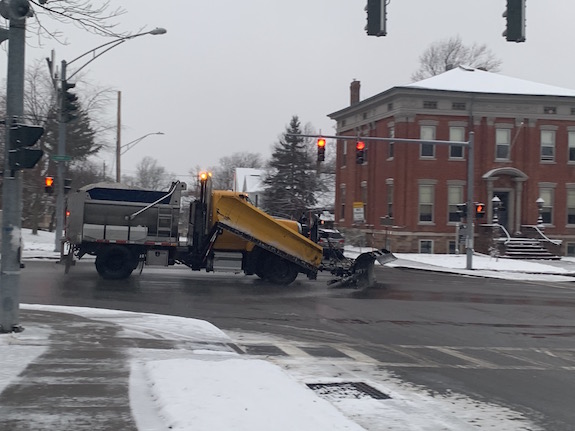 A plow truck heads north on Main Street in Albion this morning. The plow trucks didn't see much work in November.