Orleans wakes up to a foot of snow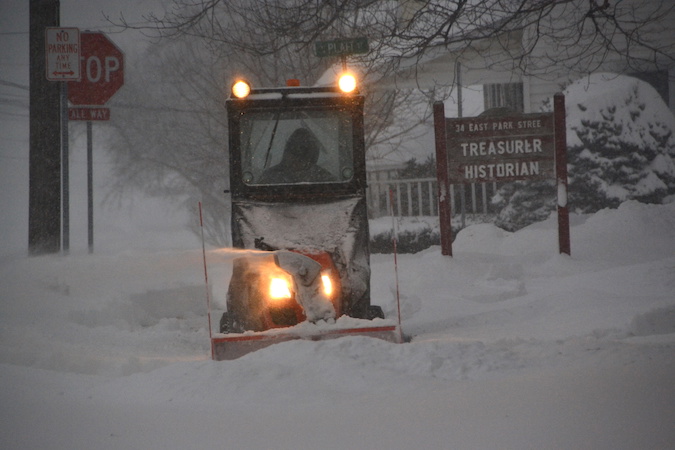 Photos by Tom Rivers
ALBION – An Orleans County DPW employee clears the sidewalk on East Park Street in the Courthouse Square this morning at 8 after about a foot of snow fell last night.
A winter storm warning remains in effect until 7 p.m. with 12 to 18 inches of snow expected.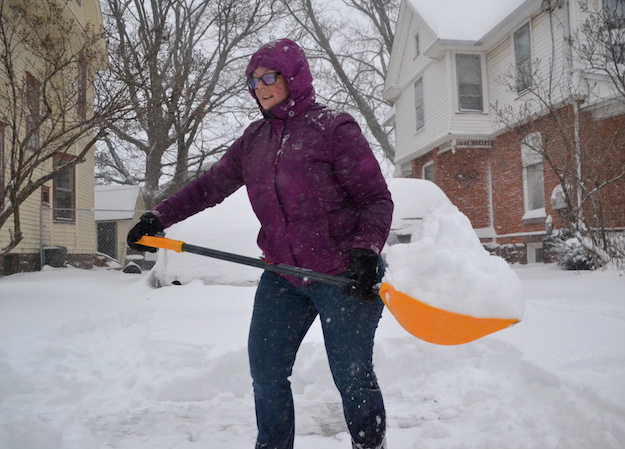 Meghan Coyle was out early this morning shoveling at West Park Street.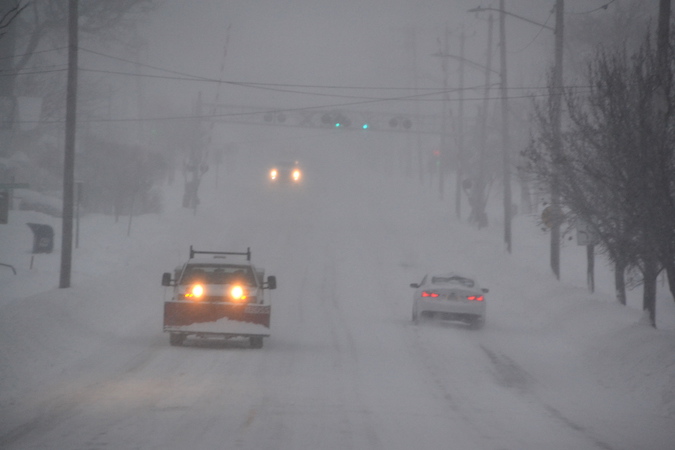 Traffic moves down Main Street this morning in Albion. The National Weather Service said winds gusting as high as 40 miles per hour will produce significant blowing and drifting snow, especially this afternoon and evening.
"Travel will be very difficult with deep snow cover on roads and very poor visibility," the Weather Service said. "The hazardous conditions will impact the morning and evening commute."