Orleans turns into snow-covered county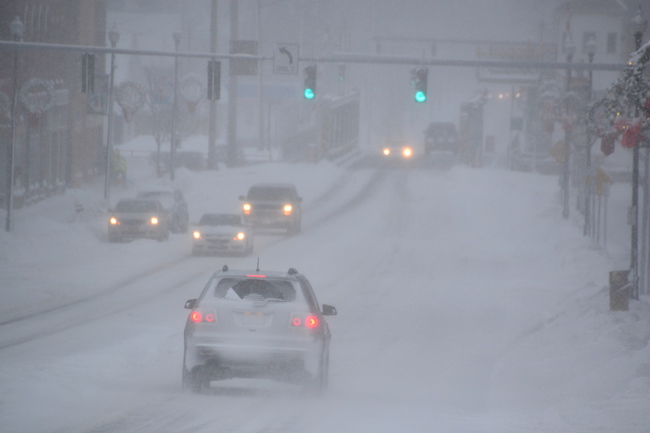 Photos by Tom Rivers
It's white-out conditions at times driving in Orleans County today, with snow and wind making it difficult to see. This picture shows Main Street in Albion looking north towards the lift bridge on the Erie Canal at about 8:45 a.m.
Three school districts – Albion, Holley and Medina – cancelled school today and two others – Lyndonville and Kendall – are on two-hour delays.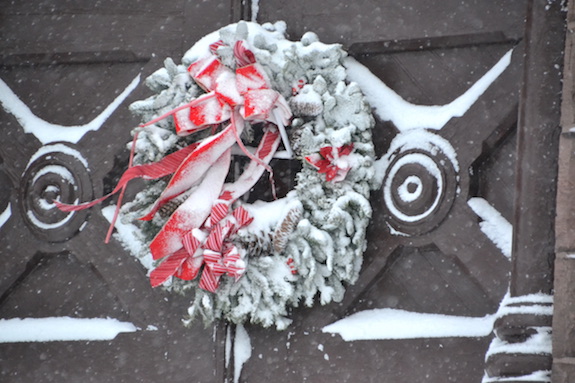 A wreath on the door of the First Presbyterian Church has been blasted with snow.
The National Weather Service has issued a Winter Weather Advisory for Orleans, Niagara and Monroe counties until 5 a.m. on Friday. About 3-5 inches of snow is expected today with another 2 to 4 inches overnight. The snow, combined with 25 to 35 mile per hour winds and gusts up to 50 mph, will produce significant blowing and drifting snow.
"Strong winds and blowing snow will produce very difficult travel conditions at times with greatly reduced visibility and snow-covered roads," the Weather Service said. "Wind chills dropping below zero will increase the risk of frostbite and hypothermia."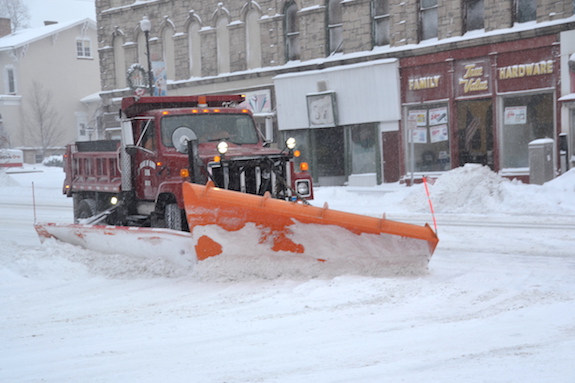 An Albion Department of Public Works plow truck pushes snow off Main Street this morning.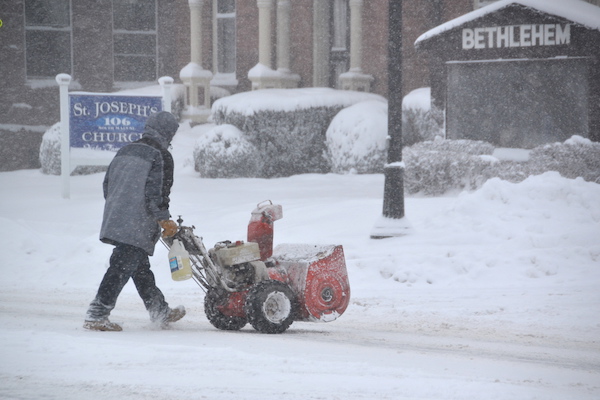 A man with a snowblower crosses Main Street near the Holy Family Parish.