Orleans tries to dig out from snowstorm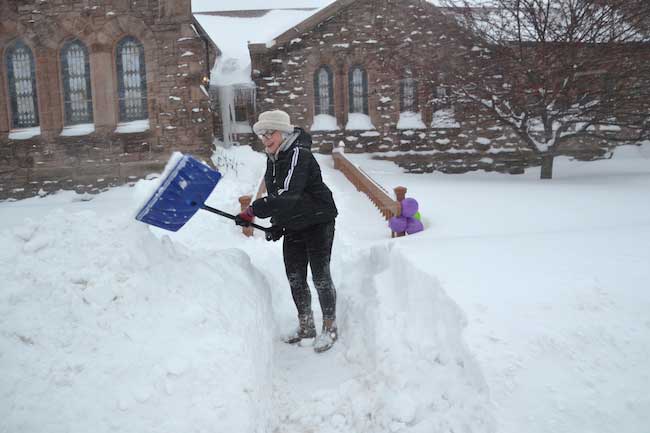 Photos by Tom Rivers
ALBION – The snow storm lived up to its hype, dumping at least a foot and half of snow on Orleans since Monday evening. In some spots it looks like much more.
Diana Dudley was shoveling out the Pullman Memorial Universalist Church this morning because a service technician was stopping by.
Dudley said she didn't mind clearing the sidewalk.
"It's actually kind of fun," she said.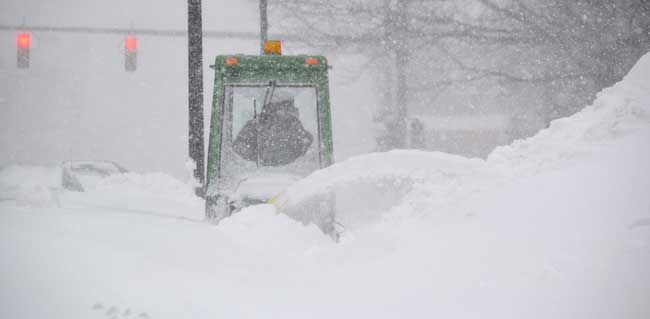 A sidewalk plow clears a lane by Main Street in front of the Courthouse Square.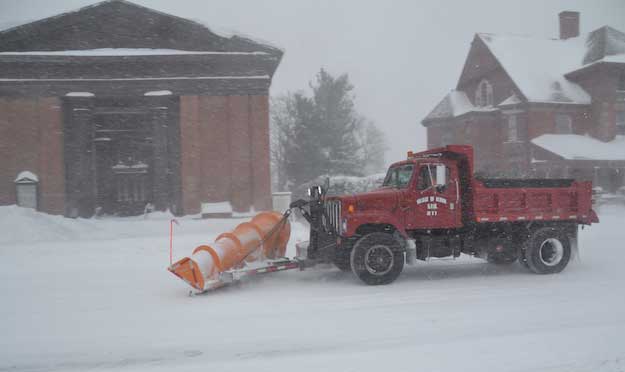 The Village of Albion Department of Public Works plows East State Street.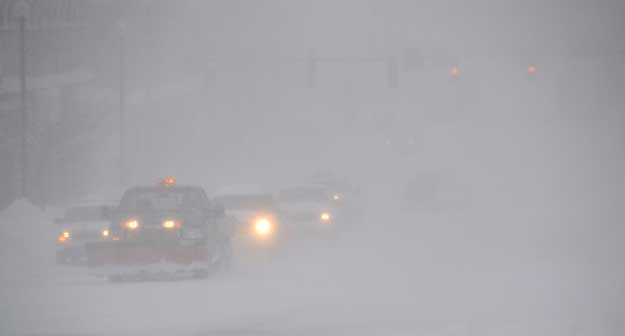 The visibility was poor at about 9 this morning on Main Street in Albion.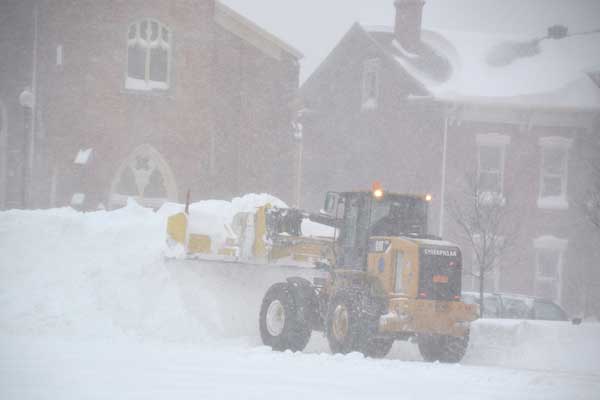 The County Buildings and Grounds Department clears the parking lot at Courthouse Square. The county offices are closed today.
About 3 to 5 inches of snow is expected today.  The wind will pick up later with westerly winds at 21 to 24 miles per hour, and gusts up to 36 mph, the National Weather Service in Buffalo said.
Thursday there is a chance for another half inch of snow with a high near 29, followed by a high near 38 on Friday with a chance for snow and rain.