Orleans sales tax revenue up 15 percent so far this year
Through October sales tax increased by $2.3 million compared to first 10 months last year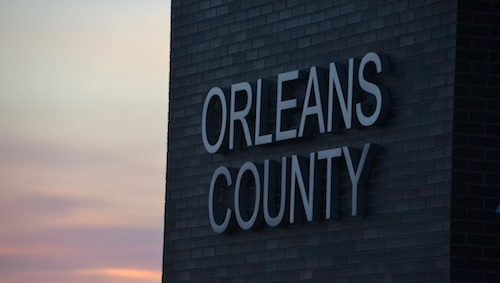 Orleans County's sales tax revenue through the first 10 months of 2021 is well ahead of the pace in 2020.
State Comptroller Tom DiNapoli reported Orleans is up 14.9 percent in sales tax revenue through October, going from $15.5 million in the first 10 months of 2020 to $17.8 million so far this year.
Last year was a big sales tax year for the county, when Orleans saw a 9.2 percent increase for the whole year, going from $17.7 million in 2019 to $19.4 million for the entire 2020.
Jack Welch, the county's chief administrative officer, attributed a big portion of the increase to sales tax on purchases through the internet.
Higher gas prices also are a factor in the higher sales tax revenue.
DiNapoli said October was up 12.9 percent statewide with Orleans increasing 16.9 percent, from $1.3 million to $1.5 million.
Statewide each month beginning in April this year has exceeded the sales tax from 2020.
"Sales tax collections came in strong in October, boosting local revenues," DiNapoli said. "The consistent growth over the last few months is a positive sign of our economic recovery and life moving forward as we deal with the ongoing reality of Covid-19."
Nearly every county saw year-over-year collections for October grow by double digits, with Monroe County having the largest growth at 37 percent, DiNapoli said.
Among the GLOW counties here are the sales tax numbers for the first 10 months:
Genesee up 20.9 percent from $33.7 million to $40.7 million
Livingston up 17.9 percent from $29.2 million to $34.5 million
Orleans up 14.9 percent from $15.5 million to $17.8 million
Wyoming up 17.3 percent from $16.0 million to $18.8 million