Orleans rolls out red carpet for 650 cyclists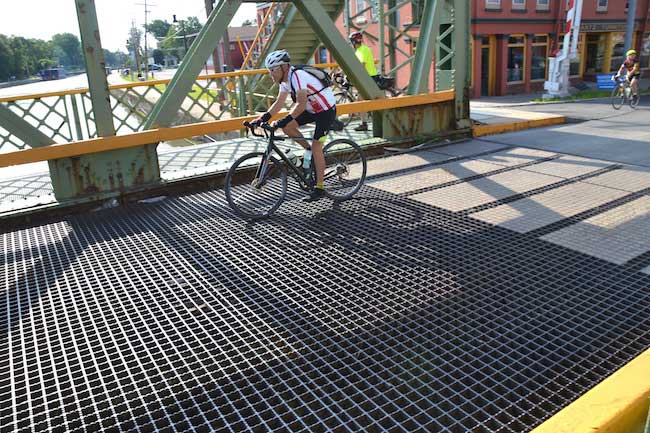 Photos by Tom Rivers
There are 650 cyclists riding along the Ere Canal Towpath today, including this man pictured in Albion on the Main Street lift bridge this morning.
The cyclists spent the night in tents on the middle school grounds at Medina Central School. They were up early and headed east through Orleans. They were greeted with a refreshment stop in Albion this morning, with more water, snacks and food in Holley for lunch.
The 19th annual Cycle the Erie Canal is a 400-mile, eight-day cycling tour. It started on Sunday in Buffalo. Today's journey ends in Fairport.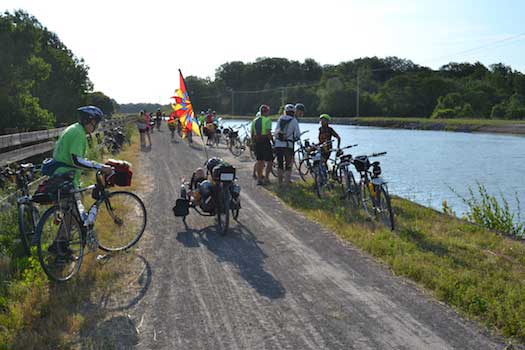 A pack of cyclists stop at the top of the Canal Culvert in Ridgeway.
This year's event has attracted more than 650 cyclists from 38 states, as well as international participants from as far away as Australia, according to Parks & Trails New York, which organizes the event. The trip ends in Albany on July 16.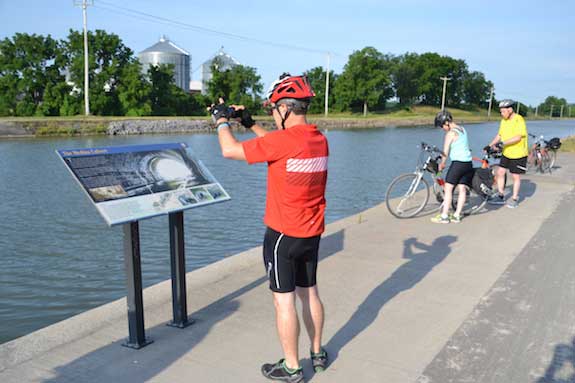 David Suriani of Long Valley, NJ, takes a photo of an interpretive panel describing the Canal Culvert. Suriani is traveling with a friend. The two made a cross country bike trip 41 years. "We're here for the sense of adventure," Suriani said.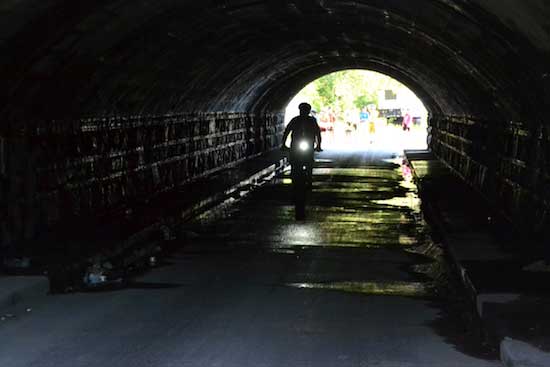 The culvert was popular with cyclists. Bruce Rioux of Douglas, Mass., rode his bike through the tunnel, the only spot where a road goes underneath the canal.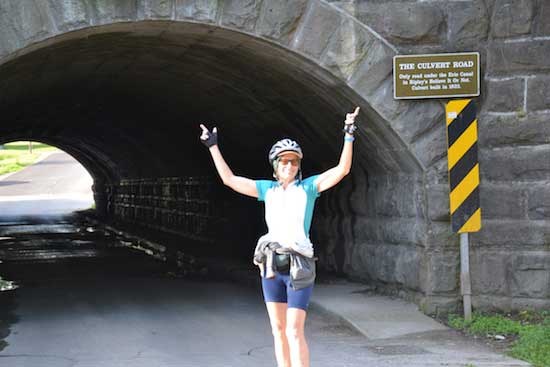 Pat Slaren of Yonkers poses with the culvert. Slaren recently retired as a test engineer for Consumer Reports. She appreciated the friendly residents on the journey so far.
"This is world-class bicycling and the people are so nice," she said.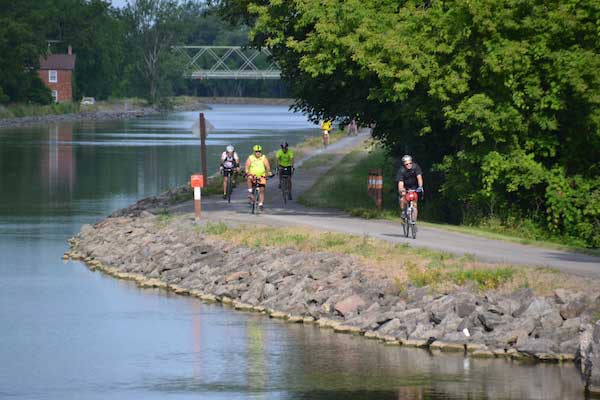 The cyclists head east and near the canal bridge on Presbyterian Road at the western side of Albion.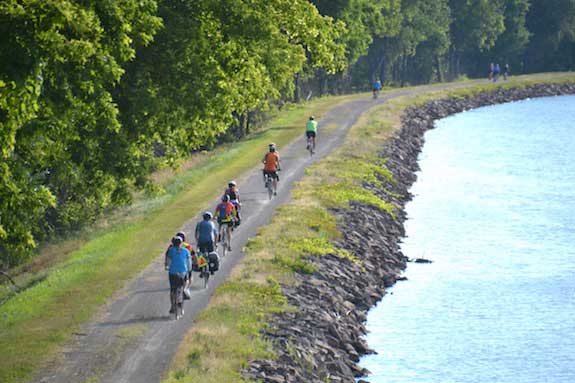 The cyclists head towards Eagle Harbor this morning. The group will ride 40 to 60 miles each day until the trip ends July 16.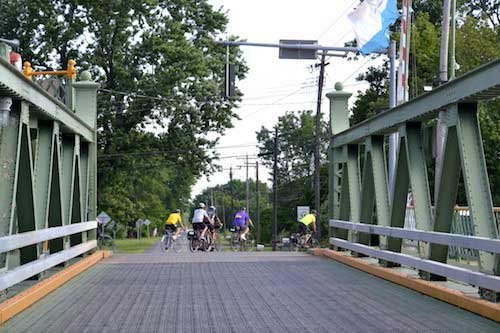 These cyclists pass the northern side of the lift bridge in Eagle Harbor.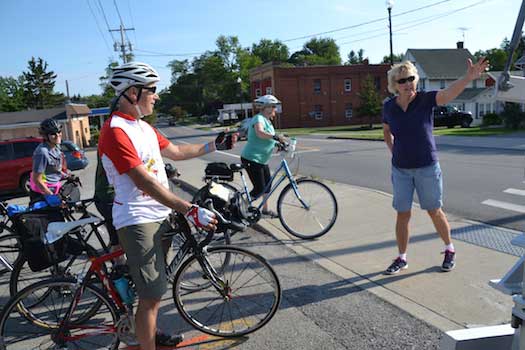 Ingrid Lamont of Albion points cyclists to attractions and services on Main Street in Albion. Two of the historic churches, Pullman Memorial Universalist and First Presbyterian, were open for tours.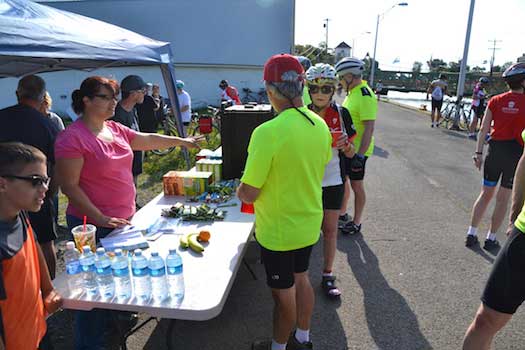 Sarah Brigham and volunteers from the Albion Merchants Association have refreshments available for cyclists after they rode about 10 miles this morning.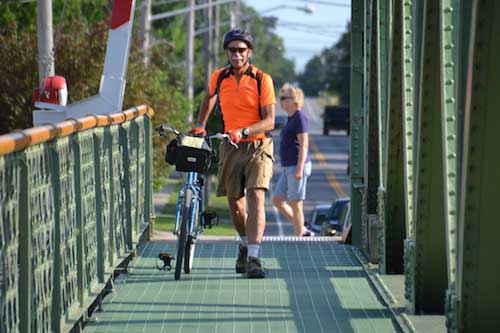 John Keator of of Glen, New Hampshire, said he is impressed by the historic canal communities. "I love going through all of these small towns," he said. "They're beautiful."