Orleans/Niagara BOCES graduates new class of LPNs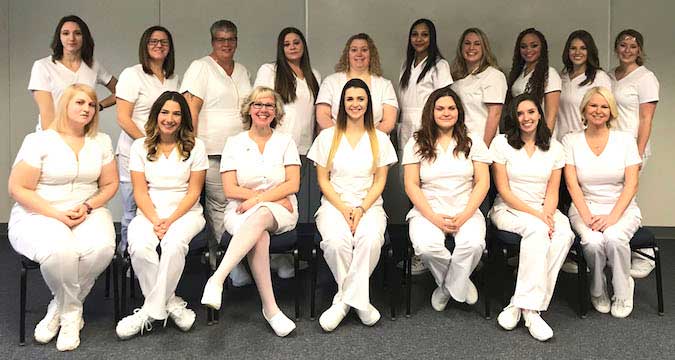 Press Release, Orleans/Niagara BOCES
Congratulations to the 18 students from the Orleans/Niagara BOCES' Licensed Practical Nursing program.  The graduation ceremony was held on Dec. 20.
Pictured, from left, front row: Brittany Murphy, Lauren Cristofanelli, Amy Schrader, Kathleen Siracuse Alyssa Arber, Alexis Jefferds and Lynn Gugino. Back row: Miranda Voelker, Nicolette Warning, Sandra Fresch, Rachel King, Gina Pfohl, Sarah Reynolds, Kirsten Halford, Kimberly Ebanks, Gabrielle Bellina and Hannah Heikoop. Missing: Alexis Rivera.
The LPN program is getting ready for its next class. The ATI test dates are Jan. 9 and Jan. 16 from 1 to 4 p.m. at the BOCES Conference Center, 4124 Saunders Settlement Rd. in Sanborn.  The next class will be held at the new Orleans/Niagara BOCES Community Education Center at 50 Main St., Lockport in March. For more information call 731-6800, ext: 4445.