Orleans looks to fill 32 open positions in county government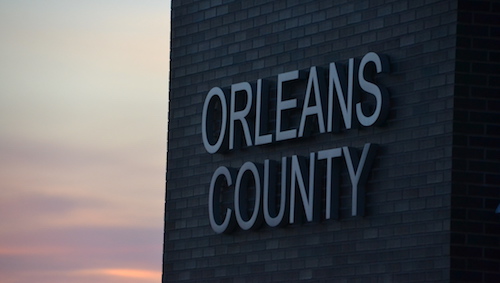 ALBION – County government leaders are trying to fill 32 open positions, with some of the jobs open for several months now.
There are currently 22 full-time vacancies and 10 part-time positions. The county has typically had 20 to 25 positions open throughout the year.
It has expanded its outreach for applicants in 2022 by posting positions on Facebook, the Indeed web site, and through a college network called Handshake.
Some of the positions include an assistant county engineer, a mechanic, a motor equipment operator, caseworkers, account clerk, corrections officers, probation officer and housekeepers.
Katie Harvey, the county's director of personnel and self insurance, has worked in the office for eight years including about three years as the director. She said counties throughout the state are struggling to fill positions, even though the jobs offer good pay, benefits and retirement.
"The county government is a great place to work," she said.
The county has scheduled some Civil Service exams and had no one apply to take the tests to make them eligible for the positions.
She praised the county workforce of about 400 employees for continuing to serve the public despite vacancies in their departments.
But a full staff "would certainly make it smoother," Harvey said.
The current open positions include:
Department of Social Service – Account Clerk, Senior Account Clerk, Senior Account Clerk, Social Welfare Examiner (3 full-time positions), Social Welfare Examiner (part-time) and Youth Court Coordinator (part-time), Caseworker (2 full-time and 2 part-time).
DPW – Assistant County Engineer, Automotive Mechanic, DPW Motor Equipment Operator (2) and Motor Equipment Operator, Lead Person
Office for the Aging – Caseworker, Housekeeper Aide (full-time and part-time).
Veterans Clerk (part-time)
Mental Health – Clinic Therapist and Community Mental Health Nurse
Sheriff – Jail Correction Officer (2 part-time), Public Safety Dispatcher (part-time)
Planning – Deputy Director of Planning & Development
Personnel – Personnel Assistant
Probation – Probation Officer
Health Department – Public Health Nurse
Real Property – Real Property Appraisal Technician
For more information on the positions, contact the County's Personnel Department (585) 589-3184 or through the county website.