Orleans Learning Center students perform 'A Christmas Carol'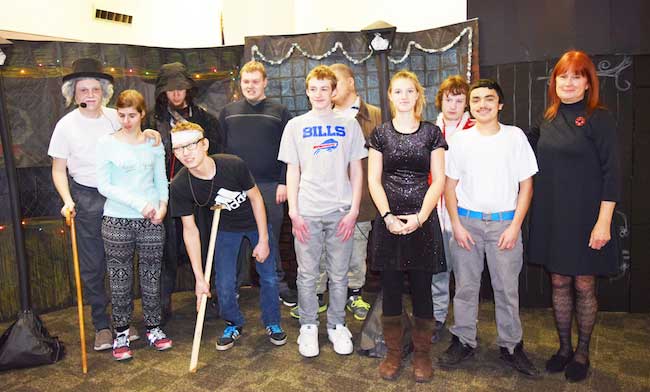 Provided photos, Orleans/Niagara BOCES
MEDINA – Students at the Orleans/Niagara BOCES Orleans Learning Center pulled out all the stops in their rendition of the Charles Dickens' holiday story, "A Christmas Carol."
Front row, from left: Haley Fronczak, J. D. Porter, James Wilson, Christine Cogar, Noel Mireles and teacher, Mrs. Kim Wiley.  Back row: Brandon Mazur, Ed Allis, Justin Wargala, Stephen Saddleberg and Owen Weidenboerner.
Teachers and staff designed the sets and helped the students with their scripts and songs for the play.
Every year the students perform a holiday classic much to the delight of their families, classmates, staff and invited guest. This year no one walked away feeling like Scrooge!