Orleans GOP leader in DC for inauguration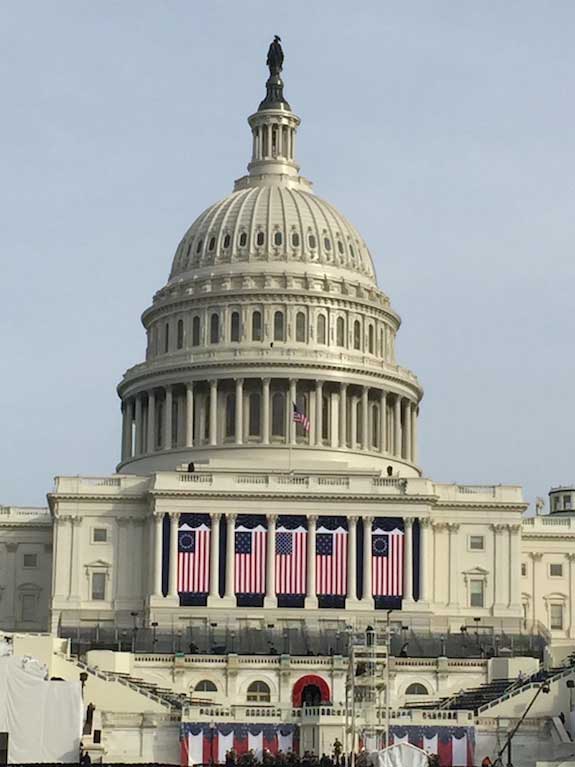 Photos courtesy of Ed Morgan
The nation's capital is ready for today's inauguration ceremonies. Ed Morgan, the Orleans County Republican Party chairman, sent these photos from Thursday. He attended several inaugural events with State Sen. Robert Ortt, R-North Tonawanda, and State Assemblyman Michael Norris, R-Lockport.
President-elect Donald Trump and Vice President-elect Michael Pence will be sworn in to office at about 11:30 a.m. today on the west front of the U.S. Capitol.
Following the inauguration ceremony, Trump and Pence will lead a parade at 3 p.m. from the Capitol building to the White House. Inaugural Balls will follow at 7 p.m.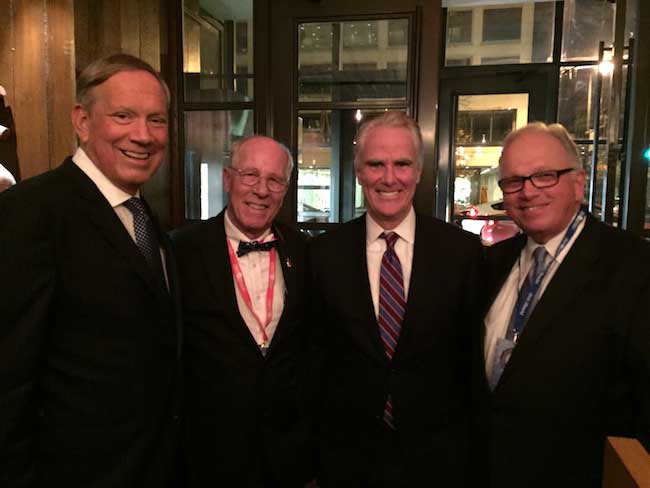 Morgan, second from left, is pictured here with former Gov. George Pataki; John Cahill, Pataki's former chief of staff and former commissioner of the Department of Environmental Conservation; and Tom Reynolds, the area's former congressman.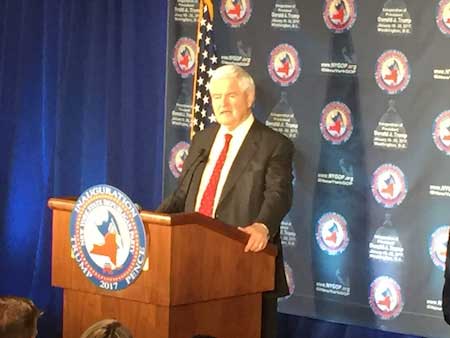 Morgan attended a session featuring former Speaker of the House Newt Gingrich, who is now an advisor to Trump.