Orleans deputy recognized with state-wide award for fire investigation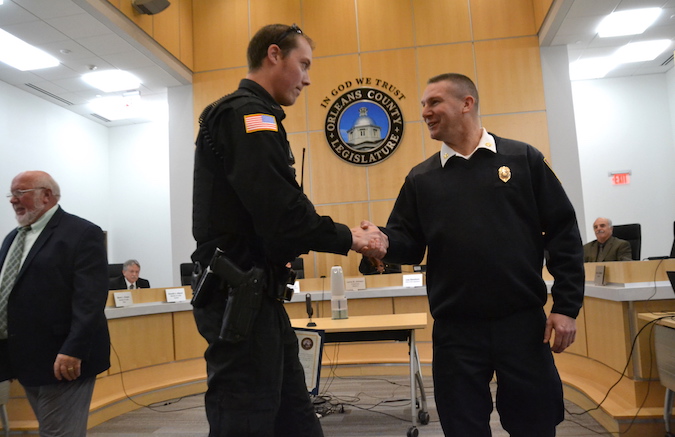 Photo by Tom Rivers
ALBION – Brian Marsceill, an Orleans County deputy sheriff, is congratulated by Justin Niederhofer (right), the county's deputy emergency management director on Wednesday during the County Legislature meeting. Legislator Bill Eick is at left. He presented Marsceill with a "Special Recognition Award" from the Legislature.
"The Orleans County Legislature does hereby commend you for your commitment to serving the communities in Orleans County," the citation states.
Marsceill won the Jack Meehan Photography award for photo on April 3 from fire in Murray. Marsceill won in the "Accidental Cause" for the NYS Chapter of the International Association of Arson Investigators, Chapter 23.
Marsceill is a nationally certified arson investigator. He has worked 15 years in law enforcement, starting with the Attica Police Department, then Medina PD and the past four years with the Orleans County Sheriff's Office.
The electrical fire in Murray was on Ridge Road. It wasn't an arson.
Marsceill was able to determine a nail was driven through the metal siding into wire and that put a hole through the wire.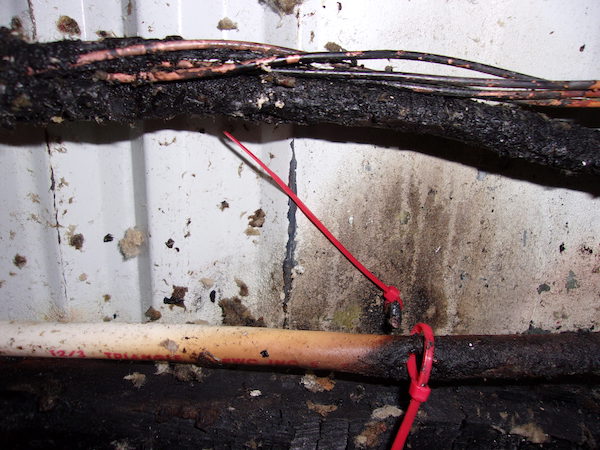 Photos courtesy of Orleans County Emergency Management Office: The picture with the zip-ties shows the nail, and the hole that was put through the wire. Marsceill was commended for "a very rare find" in determining the cause.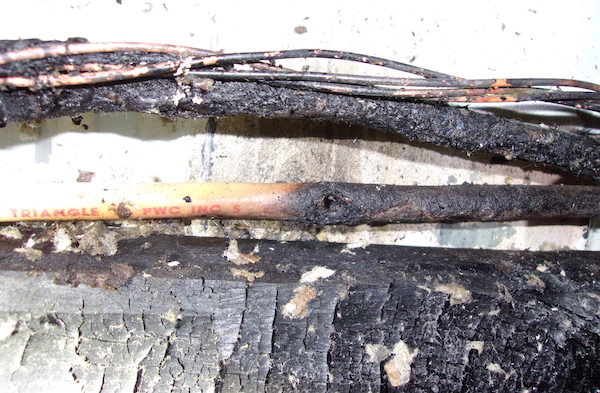 This picture shows the hole through the middle of the wire caused by the nail, before the zip-ties were placed.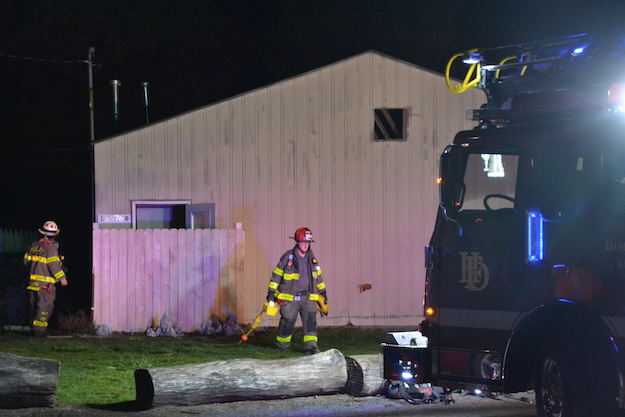 Photo by Tom Rivers
Firefighters prevented the electrical fire from turning into a big blaze. Firefighters were dispatched to 16576 Ridge Rd., across from the Murray Superette at about 10 p.m.
The building, a former video store, has two apartments. One that is vacant was full of smoke and the tenants in the other apartment called 911 to report the smoke coming out of the apartment.
Firefighters discovered electrical wiring had melted and the insulation and studs were charred and smoking. They sprayed some water to keep it from becoming a bigger fire.