Orleans Dems donate carts to Hoag Library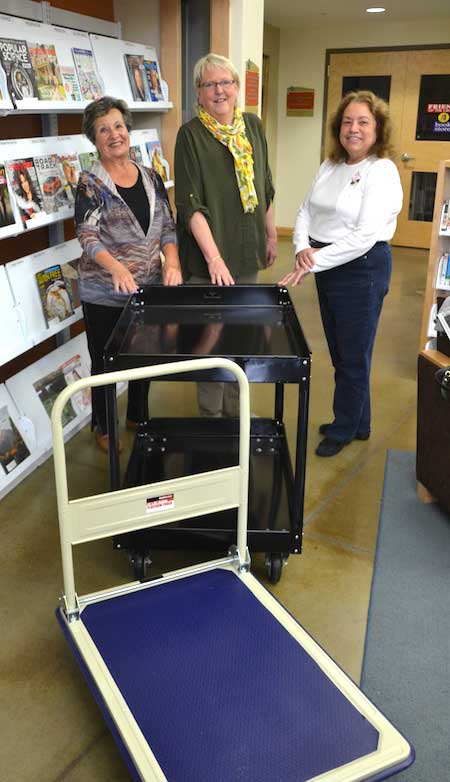 Photo by Tom Rivers
ALBION – The Orleans County Democratic Party purchased two carts for Hoag Library to move around books, heavy boxes and other supplies. The Democrats dropped off the carts on Tuesday.
Jeanne Crane, left, is pictured with library director Betty Sue Miller (center) and Sandra Walter, treasurer of the Democratic Party.
The Democrats hold their monthly meetings at the Hoag Library, the first Wednesday at 7 p.m.
"We feel very appreciative that we can meet here," Crane said today.
She noticed it was a challenge for library staff or other people using the library to move equipment and supplies. The carts will come in handy, especially for children's programming, Miller said.
Library staff often are shifting things from the children's library to main meeting room. The carts will make it easier and faster to move books, craft supplies and other items, Miller said.