Orleans County Jail division gives presents to Albion students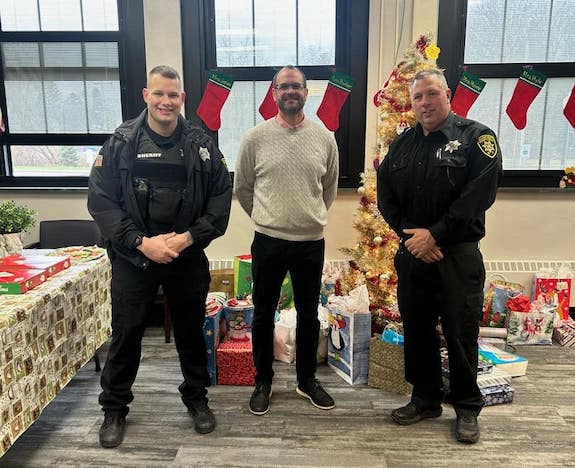 Photo courtesy of Orleans County Sheriff's Office
ALBION – Before the Christmas holiday corrections officers at the Orleans County Jail delivered presents from the jail staff to students at Albion Central School.
The photo shows from left: corrections officer Nick Issac, Middle School Principal Brad Pritchard and corrections officer Doug Ashbery.
Stephanie Volpe, a nurse at the school, teamed with counselors and social workers at the school to direct the presents to several local families.