Orleans County hosts powerful horse-pulling teams
Horses from several states and Canada vie in 'Pull of Champions'
KNOWLESVILLE – Orleans County hosted some of the top horse-pulling teams in the country today, including a leading competitor from Canada, in the "Pull of Champions."
This is the fourth straight year the Fairgrounds has hosted the event for New York State Horse Pullers Association. There were 20 teams in the competition with 12 in the lightweight division (two horses that weigh up to 3,425 pounds together) and the heavyweights that exceed 3,425 pounds.
Nick Nesbitt of Waterport is pictured with his son, Jack, 11. Nesbitt competed with two teams in the lightweight division. Nesbitt, 33, has competed in horse-pulling events for 15 years. He has been instrumental in bringing the "Pull of Champions" to Orleans County.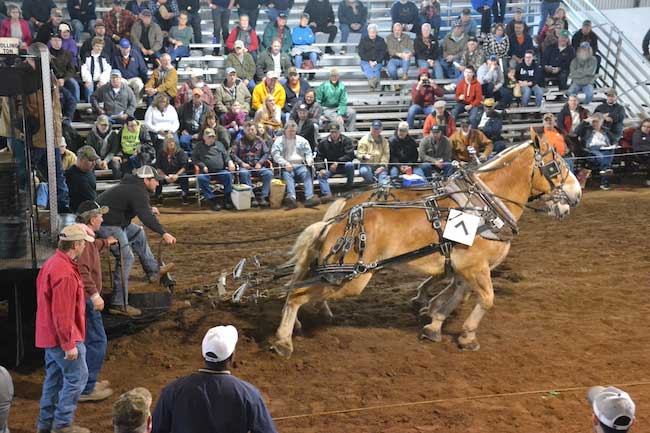 Nick Nesbitt is the driver as his team of horses pulls the dynamometer which was weighed down with 4,200 pounds. The pull was the equivalent of the two horses pulling nine plows. This team of horses came in fifth overall in the lightweight division.
Nesbitt is a co-owner of the horses with Donny Middough and Tom Soloman. They call their stable, New York Connection.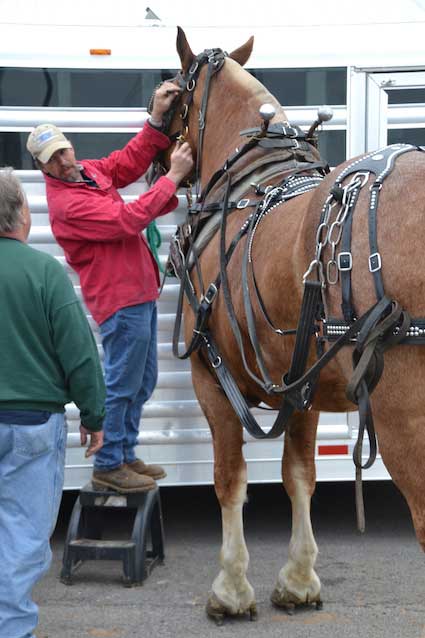 Brian Armison of Centerville in Allegany County gets his team of horses ready to compete in the heavyweight division.
Before coming to Knowlesville, the "Pull of Champions" was held at the State Fairgrounds in Syracuse. It was moved to Knowlesville in 2014 through the efforts of horse pull competitor Nick Nesbitt as well as the support of the Cornell Cooperative Extension in Orleans County.
The horse pullers say Knowlesville has proven a good fit providing a more central location for horse pulling teams, as well as a supportive host. The competitors and the crowd of about 400 appreciate 4-Hers for selling food and the Extension staff for maintaining a nice dirt track.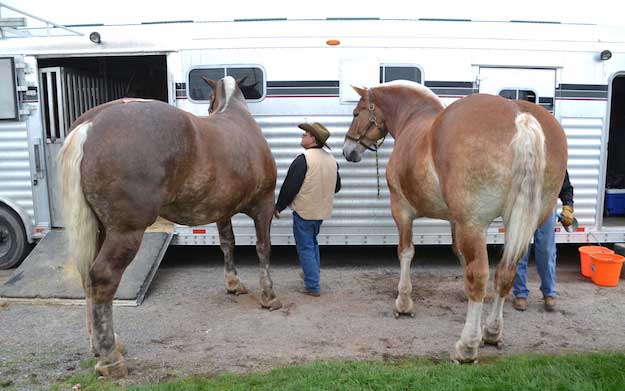 Dennis Weinberger of Cochrane, Alberta, checks on his horses before the heavyweight division. He entered today's competition as the two-time defending champ.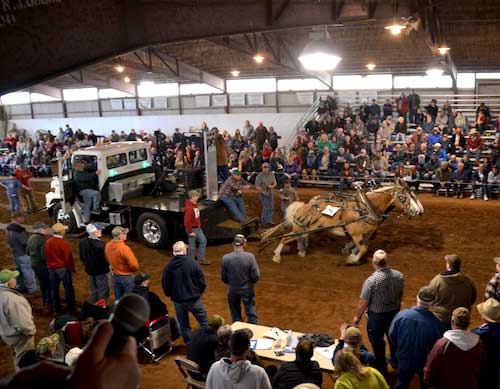 Ira Kessler of Orangeville, Pa. competes with his horses, Barney and Mike, in the lightweight division. The horses are pulling the equivalent of about 160,000 pounds.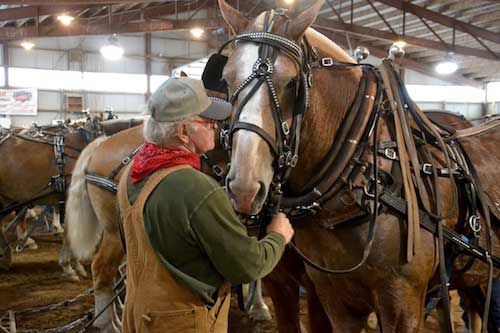 Gerry Skiver of Portland, NY, in Chautauqua County tends to horses after they competed this afternoon.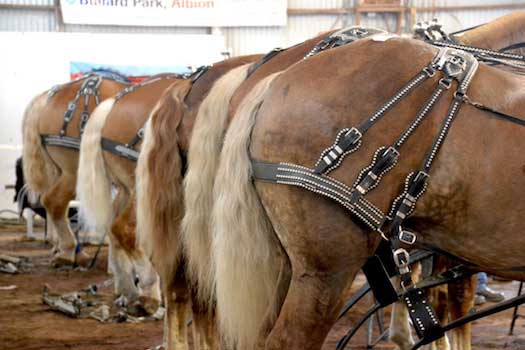 The horses are lined up, waiting for their turn to pull.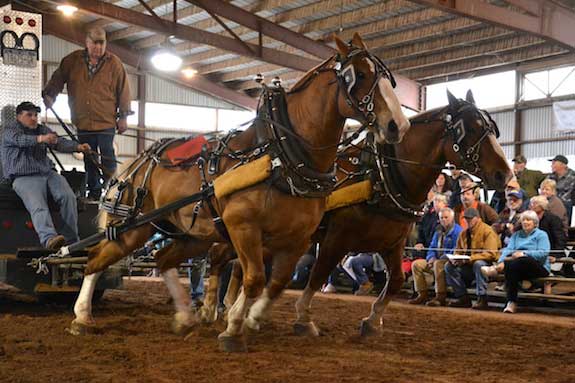 Tom Bowman of Bloomburg, Pa. leads his team of horses. They won the lightweight division. Bowman also won an award named in honor of the late Gordon Bentley, an Orleans County resident who was active in horse pulling. The Nesbitt family gives out the award in honor of Bentley.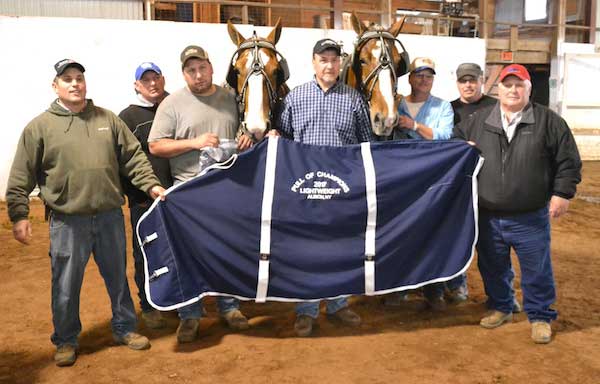 Tom Bowman and his team are pictured after winning the lightweight division.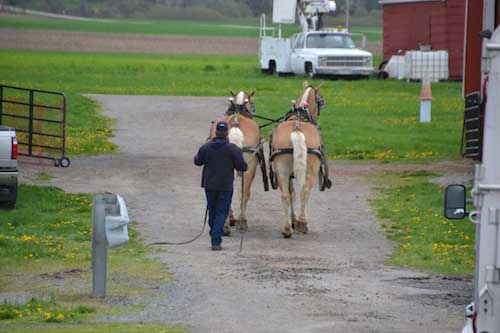 One of the horse-pulling teams heads back to their trailer after today's competition at the Fairgrounds.