Orleans County Fair royalty picked for their service during a busy week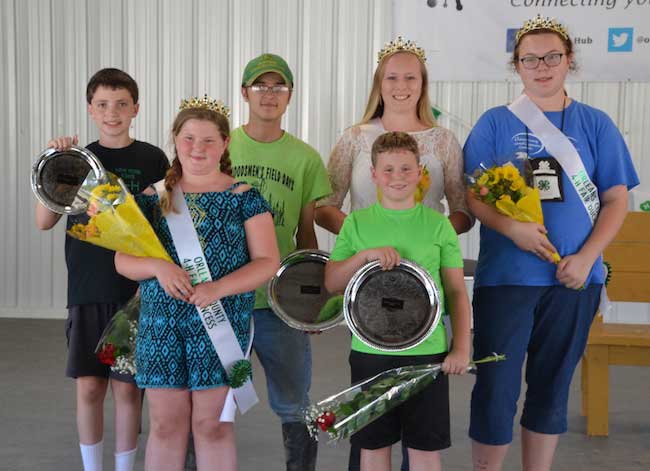 Photos by Tom Rivers
KNOWLESVILLE – The Orleans County 4-H Fair presented citizenship awards to fair royalty on Saturday for 4-H'ers who were active at the fair in many roles. From left include Hugh Gabalski, duke; Lydia Scharlau, duchess; Will Gregoire, king; Rylie Lear, queen; Jackson McGrath, prince; and Alysa Murray, princess.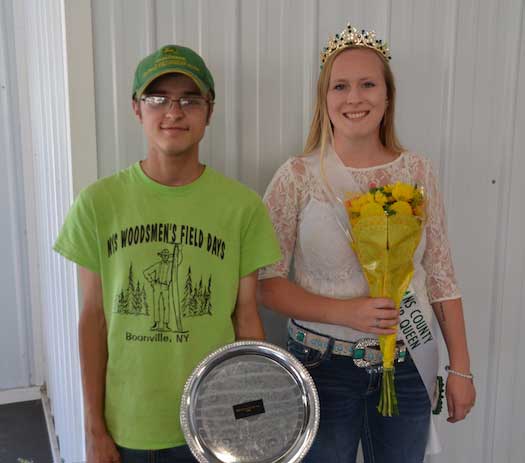 Rylie Lear, 19, of Waterport was chosen as queen. She shows dairy and beef cattle, and swine. She won the grand master showman competition for the third straight year, which features the top showman from nine breeds of livestock. Lear was praised for helping younger 4-H'ers get ready for shows. She is a mentor and role model, sharing her knowledge about animals.
Will Gregoire, 16, of Murray was named king. He was recognized for his years of participation in 4-H. At this year's fair he showed poultry and cavies, and competed in the wildlife identification contest. He also worked 40 hours in the 4-H Senior Council Stand, cooking and serving food.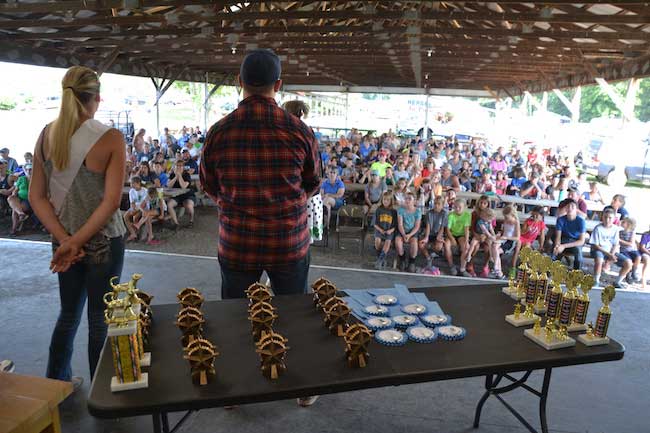 Nicole Mrzywka of Holley, last year's fair queen, and Will Trembley, the duke, helped present awards on Saturday at the fair.