Orleans County Christian School surprises 3 soon-to-be grads with signs, gifts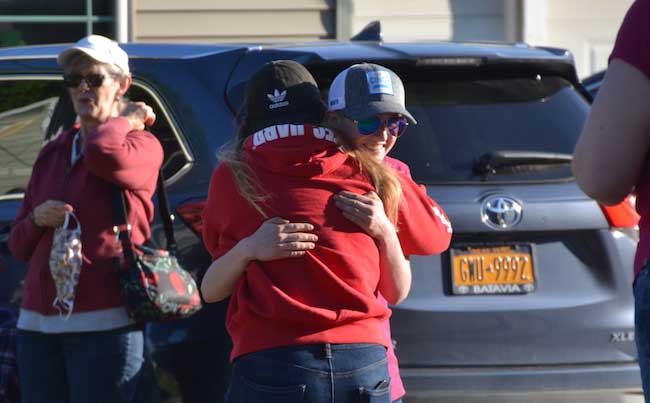 Photos by Tom Rivers
MEDINA – Madison Bale is hugged by Emma Herman this evening when a caravan from the Orleans County Christian School stopped with signs and gifts for seniors at the school.
Madison and Emma are both seniors at the school, which meets at the Alabama Full Gospel Fellowship Church on Route 63 in Shelby.
There are three seniors in this year's class at the school and they all live in the Medina area. There will be a small graduation ceremony on June 11 at the church for the three students and their families.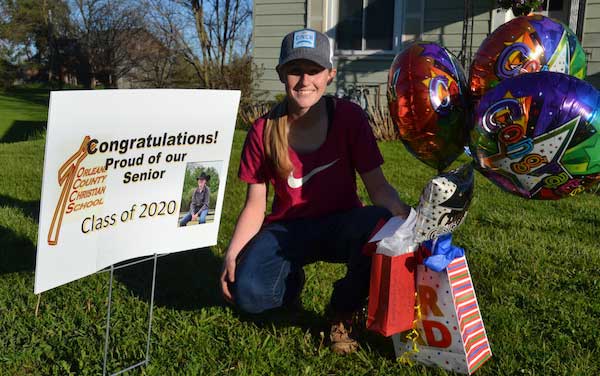 Madison Bale has been attending the Orleans County Christian School the past four years. She likes the close-knit community at the school.
"It was a great place for me," Bale said. "It gave me the one-on-one with teachers. Everybody is great there."
She plans to work at Voss Manufacturing in Sanborn after graduation. She has been doing a co-op internship at Voss in Automated Manufacturing and Engineering through the Orleans Career and Technical Education Center.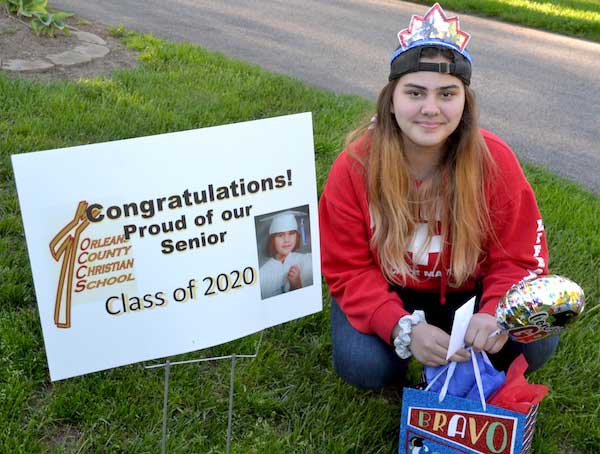 Emma Herman poses with her sign in her front yard. Emma plans to start a dog-walking business.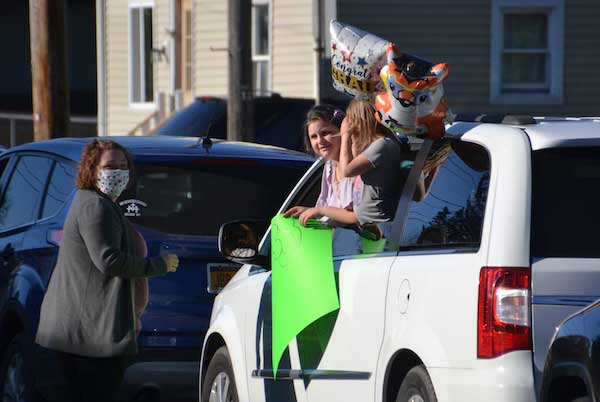 Amy Herman and this group helped greet the seniors. Amy is Emma Herman's mother. The caravan of greeters included a fire truck from the Shelby Volunteer Fire Company.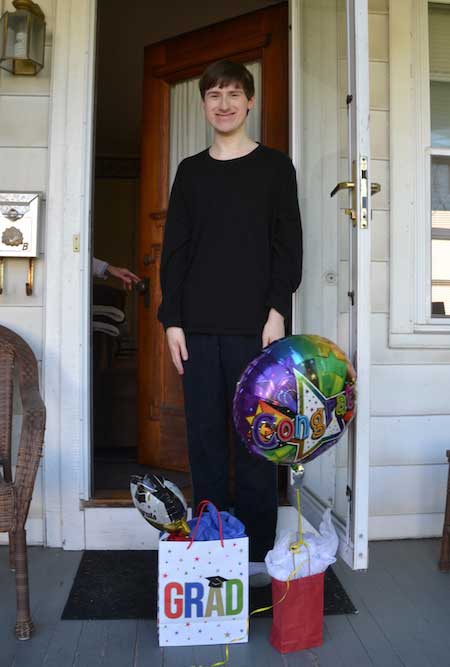 Ben Bielisky received balloons and a graduation gift. He wants to be a video game programmer.