Orleans County Christian School settles into new home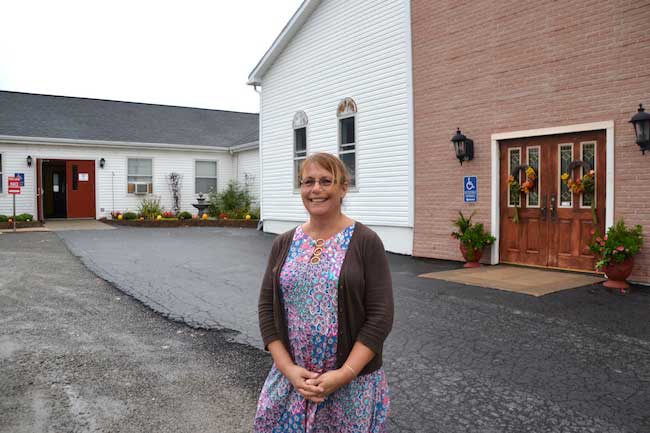 Photos by Tom Rivers
SHELBY – Linda Strickland, administrator of the Orleans County Christian School, is pictured at the school's new home, the Alabama Full Gospel Fellowship on Route 63 in Shelby.
After 17 years at the old Medina High School, the school moved to the Alabama Full Gospel site this school year.
"The church has been very accommodating," Strickland said. "Everybody has had very open arms and been accepting."
The old Medina High School was the home of Calvary Tabernacle Assembly of God, which sold the old school and is building a new site. The old high school will be developed into apartments.
The Christian school opened in 1996, and its first five years were in Albion at Harvest Christian Fellowship.
There have been 32 graduates from the school, now in its 23rd year.
Strickland said the curriculum has a faith-based component. There are currently 19 students in grades 2-12. The students thrive in the small-school environment, she said.
"It's a comfortable place for them to learn," Strickland said. "Here they can be themselves."
The staff and students have a prayer in the morning and a chapel once a week, with a pastor from the community. Tim Lindsay, pastor of Harvest Christian Fellowship, led the chapel service last week.
Several local churches sponsor the school, which is accredited by the Association of Christian Schools International. The Medina Central School also provides a letter of equivalency for the students who earn local diplomas. Strickland said that allows students to be eligible for funding if they pursue college.
For more on the school, visit orleanscountychristianschool.com.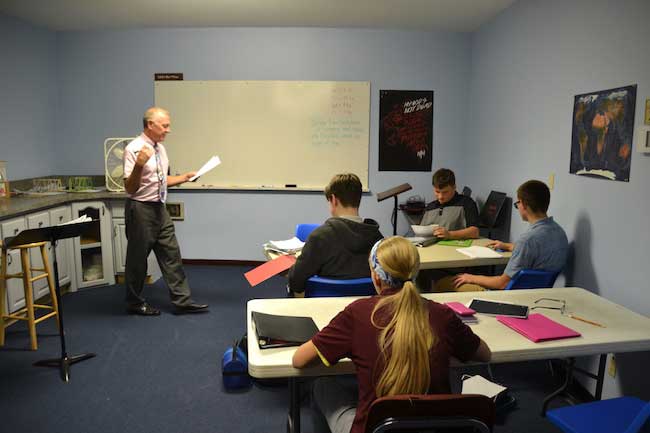 David Stacey teaches a high school math class. He also leads classes on middle/high school science.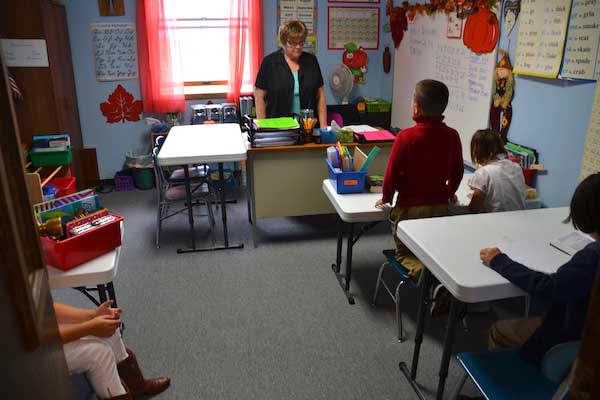 Carole Watson teaches the younger elementary students.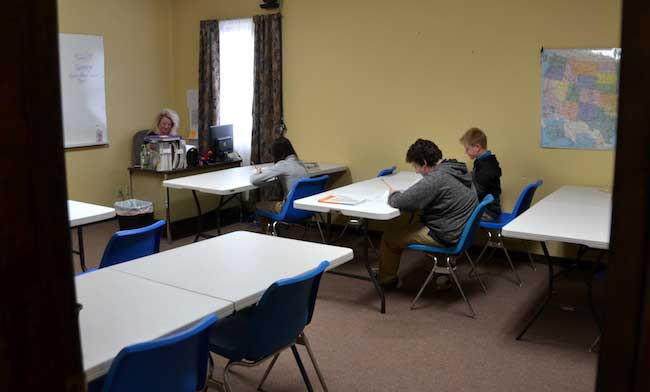 Jodi Peters teaches history, elementary math, Bible and sign language.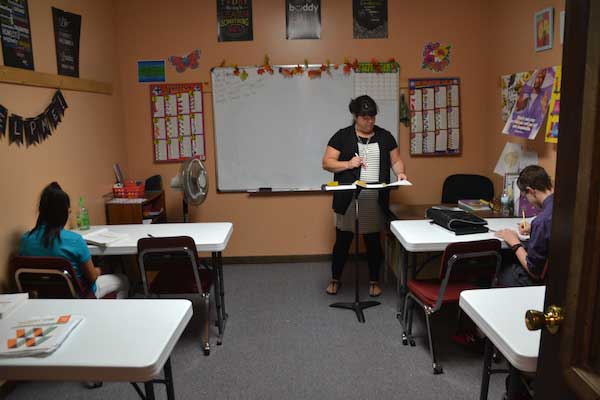 Dawn Zaidel teaches high school language arts and math.