Organizers pleased with a successful Strawberry Festival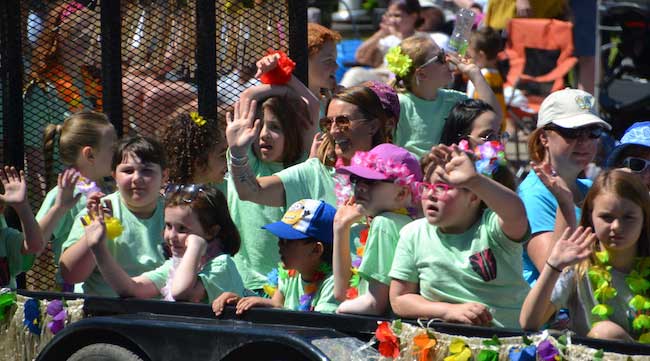 Photos by Tom Rivers
ALBION – Heather Hapeman of Dance Reflections by Miss Heather joins her students on a float on Saturday during the Albion Strawberry Festival parade.
There were big crowds for the parade and for many of the events at the annual festival.
"The weather on Friday and Saturday was perfect," said Don Bishop, chairman of the festival committee.
The festival is sponsored by the Albion Rotary Club. Many community volunteers put on the annual event, now in its 33rd year.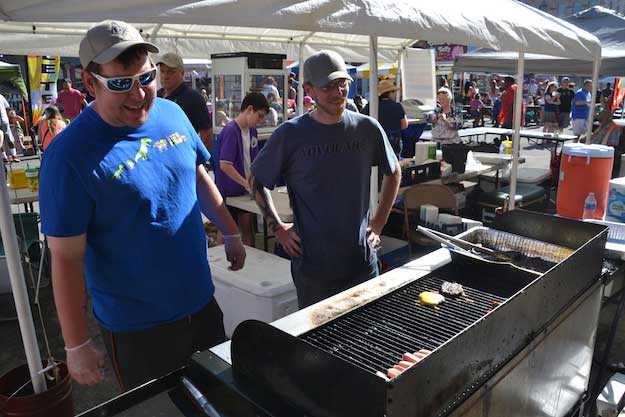 Matt Hollenbeck and Kyle Webb work the grill for the Masons on Saturday. The local service organizations pay $100 for a spot at the food court while out-of-county vendors are charged $200. That price is less than many other festivals, Bishop said.
The festival this year had more food vendors. The three food trucks were the most in the festival's history, and there were several other food vendors, including one who made pizza in a wood-fired oven.
Bishop said the vendors like that the festival is reasonably priced and there are big crowds.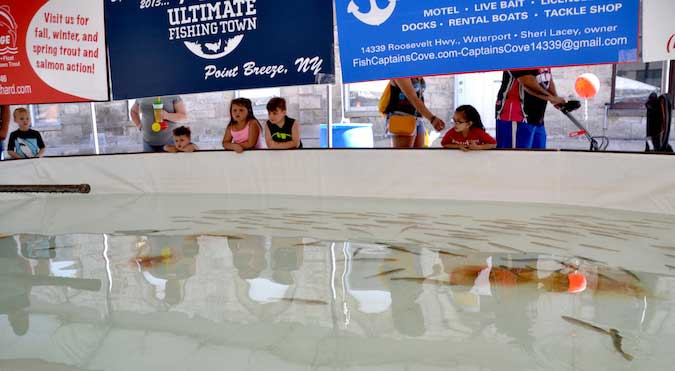 The trout pond returned to the festival this year. It took a break last year after being in Albion for three years. It cost $1 to fish. Many kids also stopped by to look at the brook trout.
On Saturday evening, the 200 trout were taken to the Archer's Club in Carlton and released into the Oak Orchard Creek.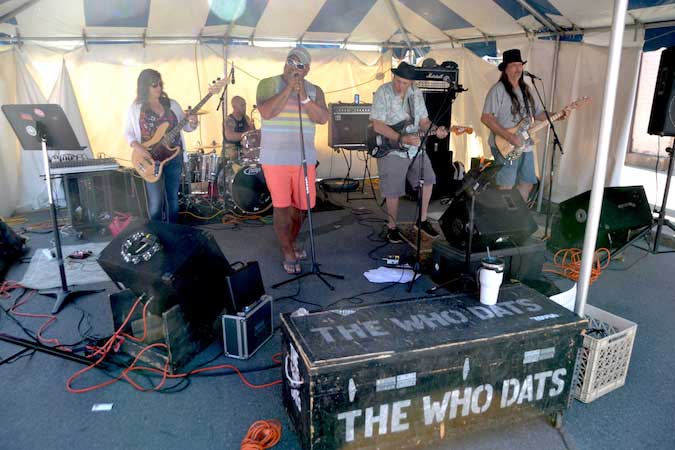 There were four venues for musicians including the west tent on East Bank Street, where The Who Dats closed out the festival on Saturday evening. The band on Saturday included guest bass guitar player Alona Kuhns, lead singer Lonnie Froman, John Borello on guitar, Ed Hilfiker on guitar, and drummer Aaron Robinson.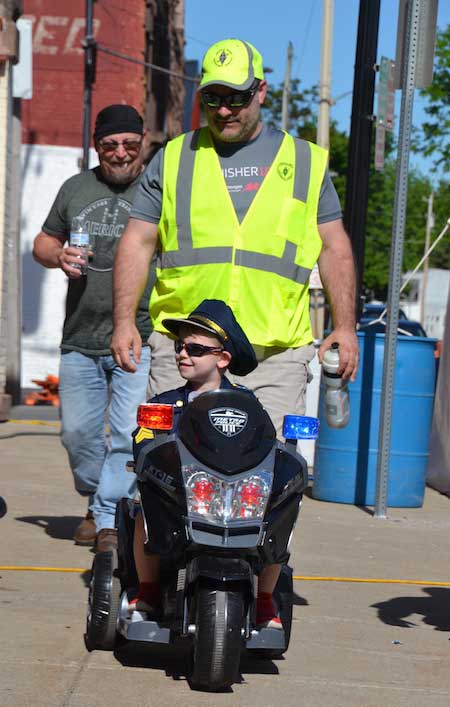 Calvin Kemler, 4, rides a scooter down the East Bank Street sidewalk in the food court with his father Kevin Kemler behind him. Calvin was dressed as a police officer.
The food court had more vendors at this year's festival. There also were 82 craft vendors by the courthouse. June Persia works with the craft vendors. Most of them told her they were busy, especially on Saturday.
"The weather was great," Persia said. "They were very happy."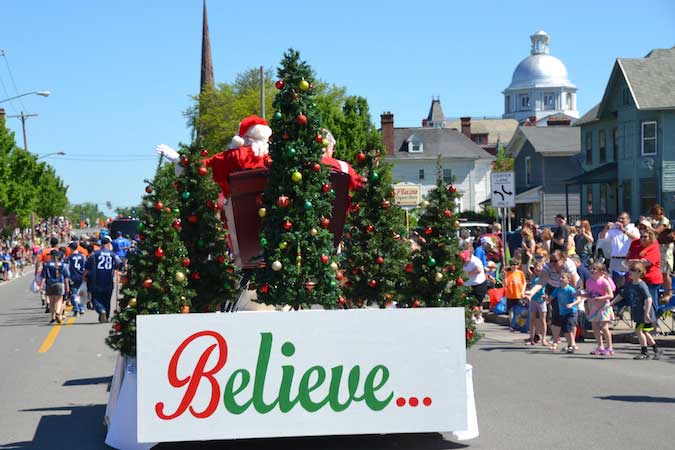 The Albion Betterment Committee had Santa and Mrs. Claus on a sleigh for this float, which included Christmas trees. The Betterment Committee was celebrating Albion's distinction as home to a Santa Claus School from 1937 to 1966. That school was run by the late Charles Howard.