Organization seeks to honor fearless GLOW women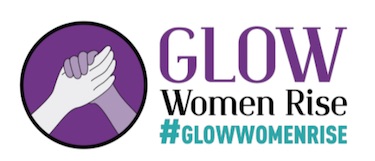 BATAVIA – GLOW Women Rise is seeking nominations for their 2021 Grit Awards, which are given to women in the community who exhibit tenacity, fearlessness, and spirit in advocating for an underrepresented group in the GLOW region.
There are no age requirements for nominees. This year's award winners will be honored during the second annual Empowerment Forum, which will be held virtually on Saturday, June 5.
"According to the Merriam-Webster dictionary, the definition of 'Grit' is firmness of mind or spirit: unyielding courage in the face of hardship or danger," said Dorothy Avery, president of the organization. "GLOW Women Rise believes that definition is exactly what it takes to stand up and go on public record advocating for or against a cause, issue, or group of people."
Avery, a Bergen resident, said the group seeks nominees from the rural counties of Genesee, Livingston, Orleans and Wyoming.
"It is intimidating to stand up for something you believe in when most community members have the opposite opinion," she said. "We believe these women are to be celebrated and honored because where would we be without voices of dissent? Where would we be without Harriet Tubman, Ida B. Wells, Ella Baker or Ruth Bader Ginsburg? It is easy to stay home, be anonymous behind a keyboard and let someone else do the heavy lifting."
GLOW Women Rise would like to honor 2 or 3 people, depending on the number of nominations received, Avery said. The deadline for nominations is Friday, May 14th. To nominate or to memorialize someone, check GlowWomenRise.org or then go to bit.ly/GWRNoms.
The inaugural GLOW Women Rise winners in 2020 included Alexis Hellerman and Sara Vacin. Hellerman last year was a 16-year-old junior at LeRoy High School who served as the president of LeRoy Pride and Allies Official Club. She is a board member of GO Out! and is the Student Advisor who also leads the Youth Committee.
Vacin teaches at Genesee Community College at the Batavia campus and in the Attica Correctional Facility College Program. She is the first full-time person at GCC to work on diversity, equity and inclusion.
The second annual Empowerment Forum on June 5 will feature keynote speaker Tamara L. McMillan, an author and award-winning lecturer. The forum also will honor women from the community who passed away in the past year.