Orchard Manor staff 'Go Red' to promote heart health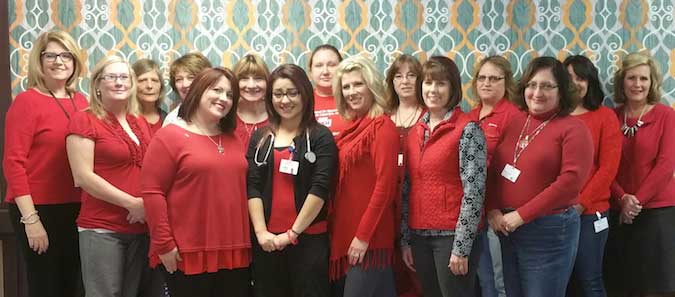 Provided photos
MEDINA – Staff at the Orchard Manor Nursing and Rehabilitation Center in Medina joined the American Heart Association's Go Red For Women national movement today to help raise awareness and to save more lives.
The top photo includes, front row, from left: Laura Lechner, Nellie Garcia, Carrie Ryan, Amy Martin and RoseAnn Velesko. Back row: Jamie Murphy, Michele Clor, Laurie Seager, Luann Thompson, Judy May, Tabitha Miller, Jaime Tucker, Patty DiNardo, Lisa Giattino and Debbie Feltz.
More women than men die every year from heart disease and stroke. Go Red For Women advocates for more research and swifter action for women's heart health. The movement harnesses the energy, passion, and power women have to band together and collectively wipe out heart disease and stroke.
Staff members made donations and wore red today to support the event.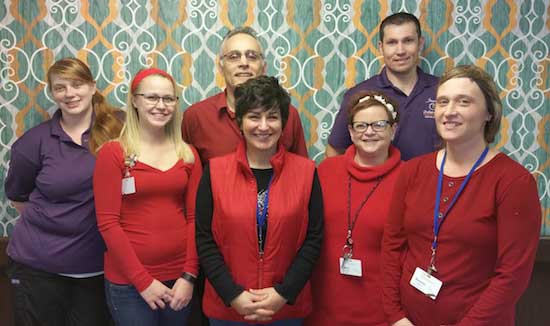 Pictured, front row, from left: Cassidy Oliver, Desiree Braham, Elizabeth Schyve, Mary Luckman and Brenda Cherry. Back row: Richard Pizzuto and Jordon Snowdon.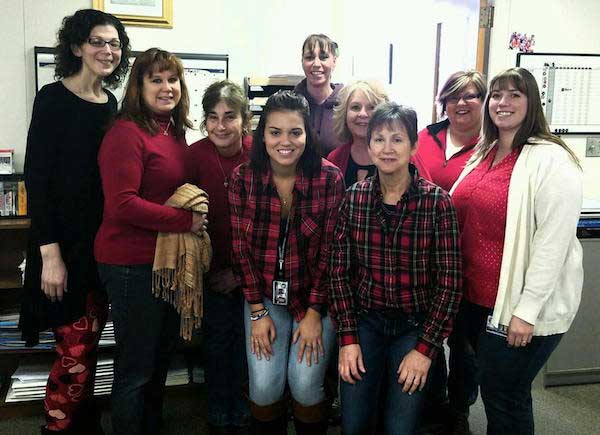 Some members of the Orleans County Office for the Aging staff also wore red today. They include, from left: Melissa Blanar (director), Tammy Graham, Samantha, Koons, Amanda Edick, Michele Sargent (in back), Leanne Donovan, Susie Miller, Becky Karls and Chris Hermann.