Operation Honor 5K will help local veterans with some bills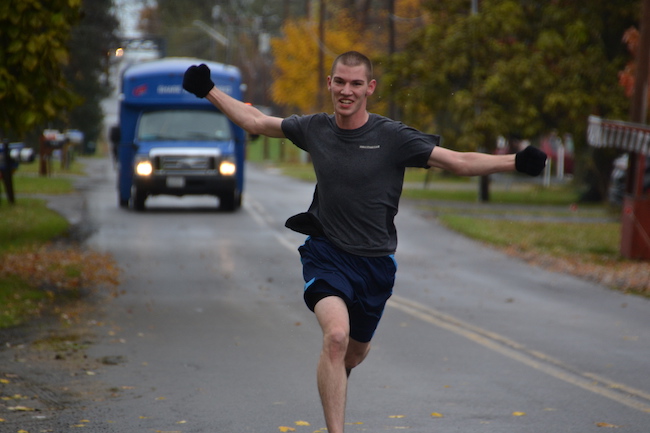 Photos by Tom Rivers
MEDINA – Alden Cayea heads to the finish line in today's Operation Honor 5K. The race started and ended on Bates Road by the Junior Wilson Sportsman Club.
Cayea, 21, finished the race in 17:24. He is a student in the ROTC program at Brockport State College.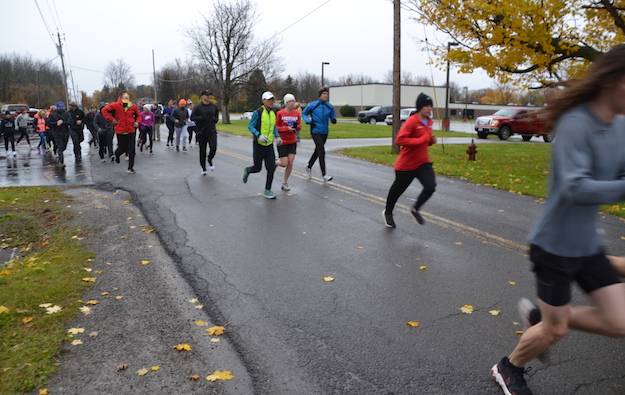 The runners take off at the start of the race. There were 65 participants, the most for the race which is now in its fourth year.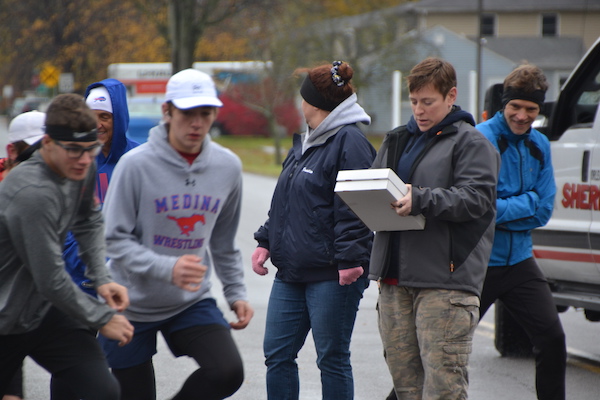 Jennifer Thom, second from right, sends the runners off at the start of the race. Thom and Sarah Strudel organize the race. The proceeds, which is estimated at $3,000 to $4,000, will be used to assist local veterans.
A nomination form for friends and families of veterans will be available on the Operation Honor Facebook page. People can nominate a veteran to have assistance with rent or other bills paid from the race proceeds. Thom said the amount per veteran will depend on how many applications are received.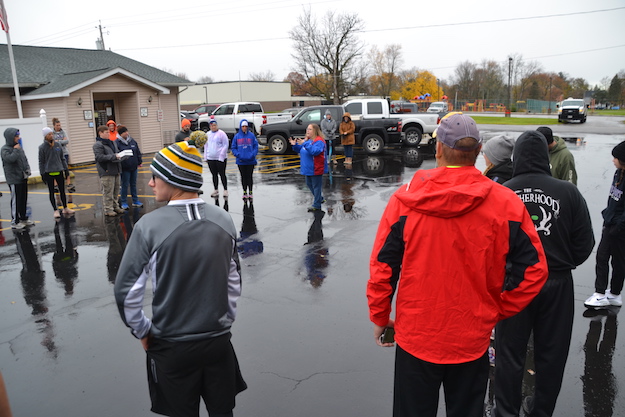 Sarah Strudel, wearing red and blue coat, thanks the participants for turning out on a chilly day.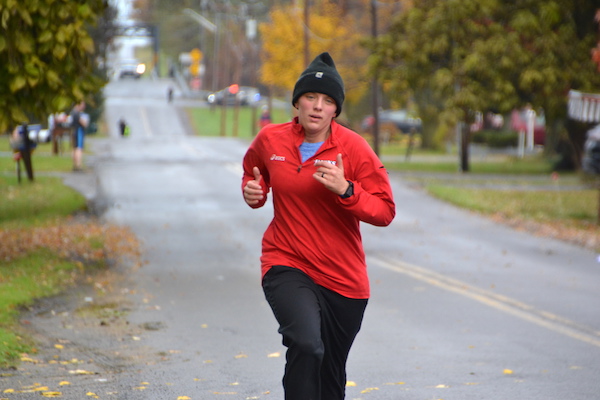 Dana Goetze, 29, of Lyndonville was the first woman to cross the finish line in a time of 21:27. Goetze and Cayea received American flags and a $50 gift certificate to the Made in America Store.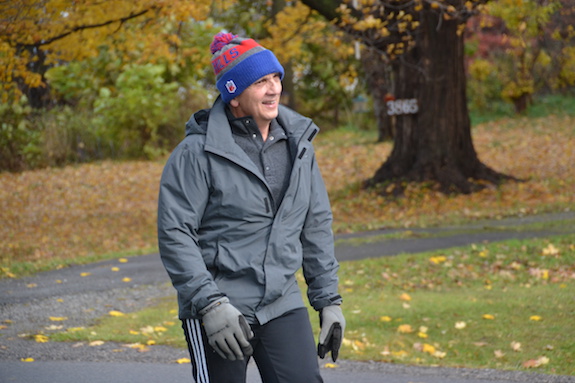 District Attorney Joe Cardone was among the finishers who covered the 3.1-mile distance.