'One of our best fairs ever'
Orleans County 4-H Fair ends 6-day run with attendance near 28,000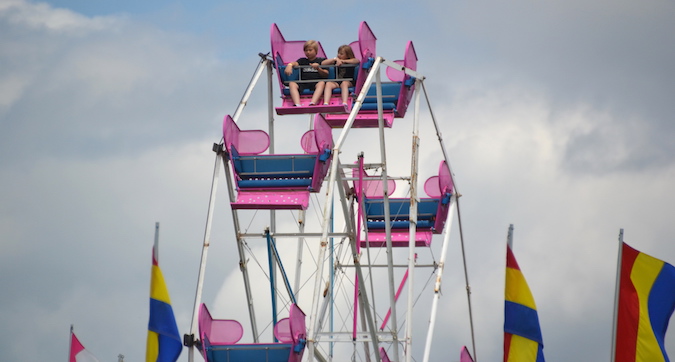 Photos by Tom Rivers
KNOWLESVILLE – These kids are up high on the Ferris wheel in the midway on Saturday afternoon at the Orleans County 4-H Fair.
It was a bustling week at the fair with attendance well above average at an estimated 27,700. Fair officials consider 25,000 to be busy, but this past week there were lots of people – every day. There weren't any washouts or oppressive temperatures.
"This was one of our best fairs ever," said Robert Batt, the executive director of the Cornell Cooperative Extension in Orleans County.
Extension and fair officials were worried about the event the previous week, when big rainstorms turned the grounds into mud. The bridge on Route 31 by the fairgrounds was also closed to traffic, making it difficult for tractor trailers and larger delivery trucks to get to the fairgrounds.
The very popular grease pole event also was knocked off the schedule due to the fair's insurance provider.
And there were the shifting regulations with Covid-19 to contend with. Covid caused last year's fair to be shut down.
Batt said a very committed group of fair volunteers, staff and 4-H families worked through all the details and challenges. He said the public was patient, very supportive and grateful for the chance to come out to the fair which operated without crowd capacity limits or other restrictions.
4-H food stands – pie, French fries and the Senior Council stand with hamburgers and soda – also were up at least by 30 percent and had to make unprecedented restock of supplies in mid week.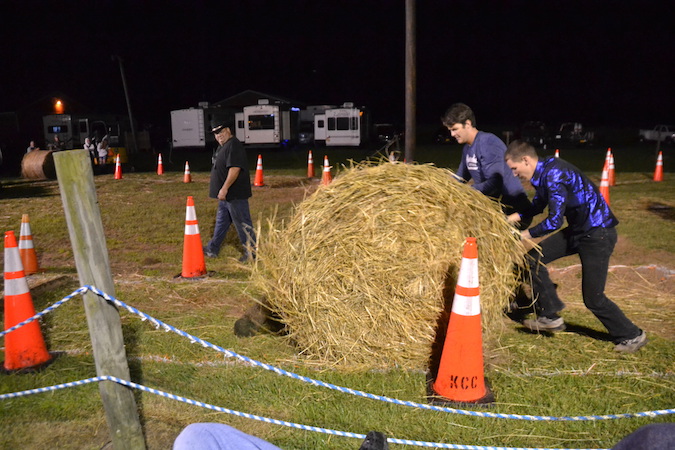 A hay bale rolling contest gained a following as the week went on. It was at the grease pole area and teams of two needed to roll or push a 700-pound hay bale end-over-end. Here Alden Cayea and Chris Hahn of Medina compete on Saturday. They tried the event each night and qualified for the finals on Saturday. Jeremy Neal, event chairman, keeps an eye on them to make sure they don't stray off course and get assessed a 10-second violation.
It proved much easier to get together teams of two than teams for the grease pole, which tended to have six to 10 members.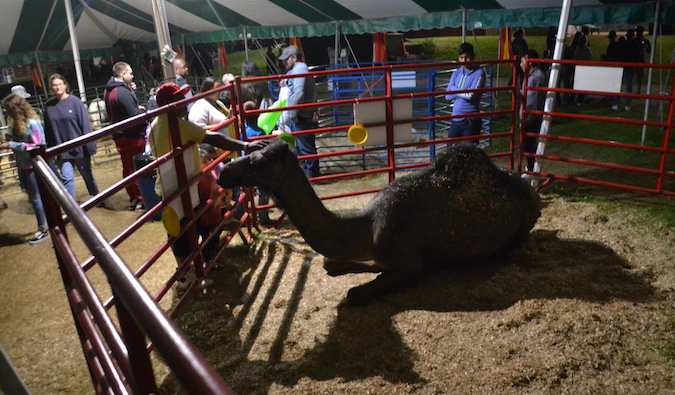 A petting zoo highlighted by a camel was a new addition that proved popular throughout the day.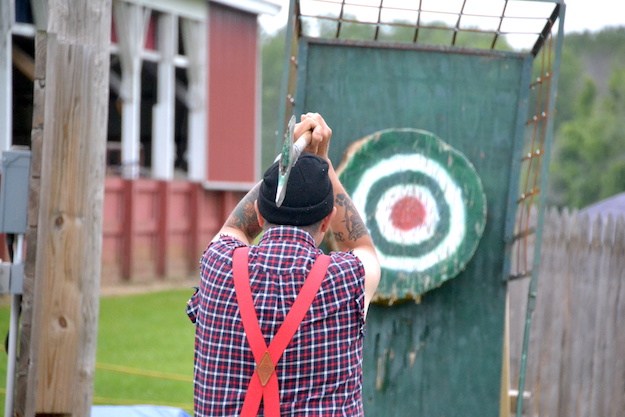 The Indian River Olde Time Lumberjack Show put on several shows throughout the week. They were part of a diversified entertainment lineup.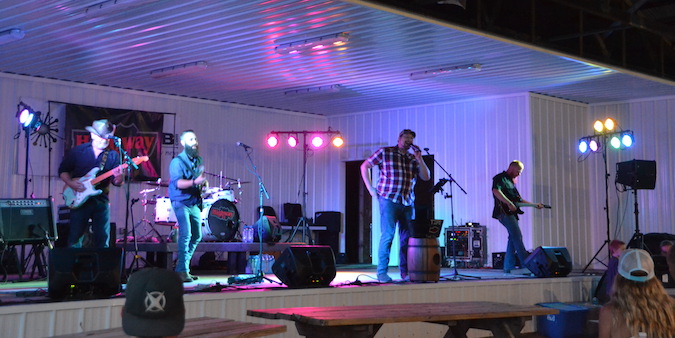 Highway 31 performed some rocking country tunes to close out the fair on Saturday night.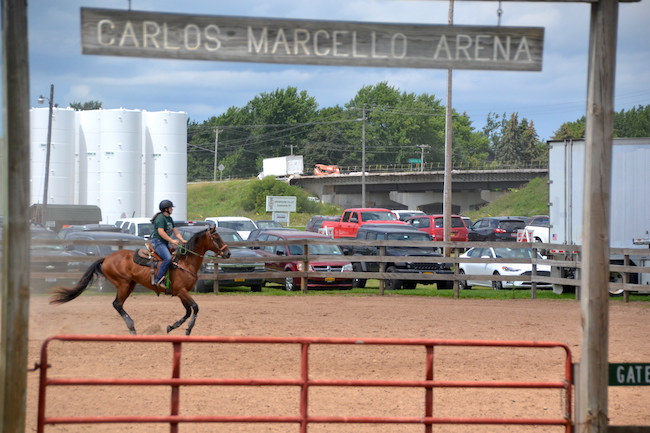 Emma Klaver of Barre competes in a Western horse competition on Saturday where the riders had to race past barrels in a clover leaf pattern.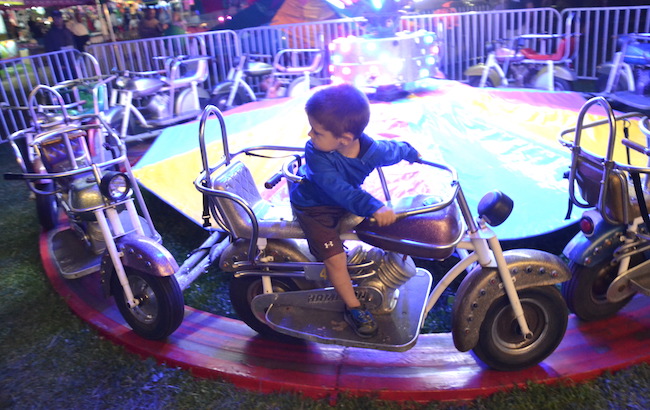 Levi Loveland, 4, of Kent enjoys a trip on a mini motorcycle at one of the midway rides on Saturday.
His mother, Megan Sorg, said Levi liked seeing the farm animals the most during their visit to the fair.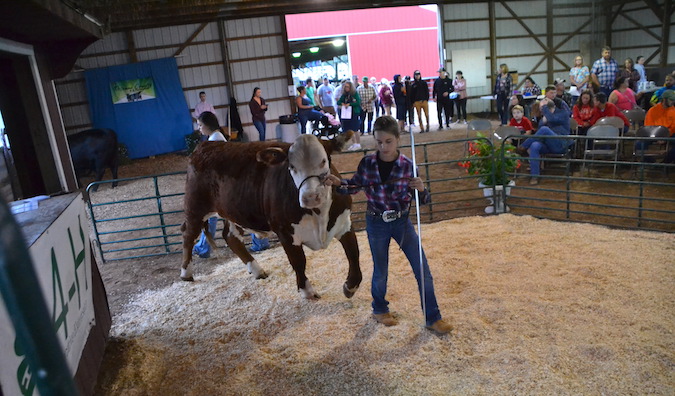 Ruth Kuipers, 11 , of Byron leads a steer in the show ring during Saturday's 4-H animal meat auction. The total bids were way over the market price and topped $20,000.