One injured in Ridgeway rollover on 104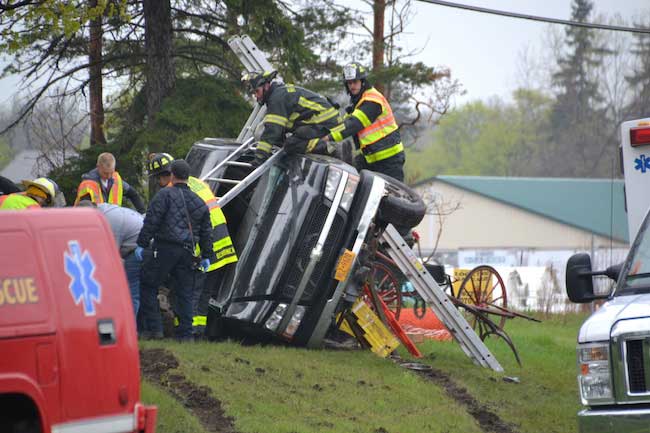 Photos by Tom Rivers
RIDGEWAY – One person was injured and two passengers walked away without injuries after a rollover accident at about 1:15 this afternoon.
The top photo shows Ridgeway and Medina firefighters moving the injured person, a young man, from the vehicle. The man had to be removed while laying on a backboard. He was complaining of a back injury.
The accident occurred on a bend in Route 104 between Knowlesville Road and the Gaines-Ridgeway town line.
The driver was taken by Medina Fire Department ambulance to the Erie County Medical Center. The two passengers were sign-offs and didn't need additional medical attention, said Don Marchner, the Ridgeway fire chief.
State troopers also responded to the scene.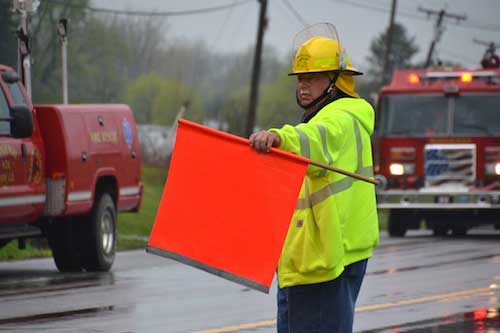 Mike Kelly from the Ridgeway Volunteer Fire Company directs traffic near the accident.