On wedding day, couple visits fair where they met as 4-H'ers
Chantelle Kidney and Zack Blackburn first noticed each other at 4-H Senior Council Stand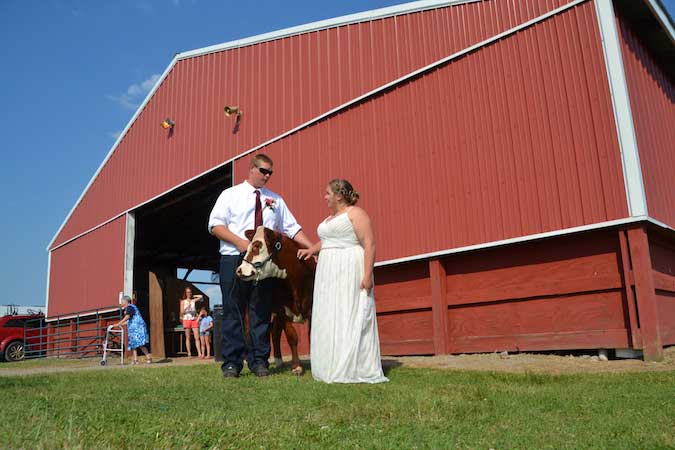 Photos by Tom Rivers
KNOWLESVILLE – Zack Blackburn and Chantelle Kidney stopped at the Orleans County 4-H Fair today after their wedding. They made sure to get a photo with a steer.
Blackburn, 23, was a member of the Beef Club seven years ago when Kidney, 21, showed sheep at the fair. They started dated on July 27, 2012. Three years ago they were engaged on July 27. Blackburn asked Kidney to marry him in the sheep barn.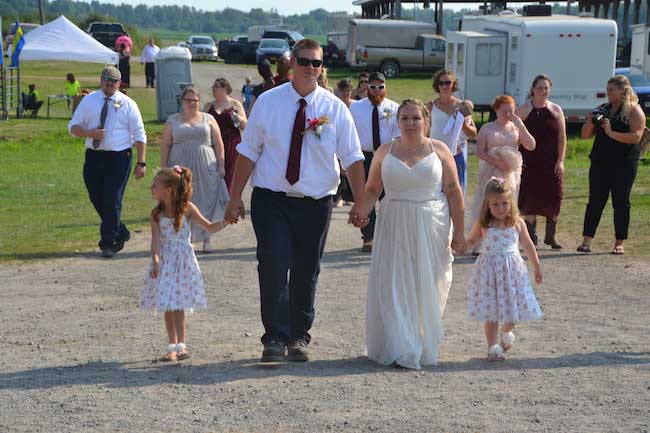 The newly married Mr. and Mrs. Blackburn walk at the fairgrounds this afternoon. They are joined by their flower girls, Hollee Cook, left, and Mable Bruning, right.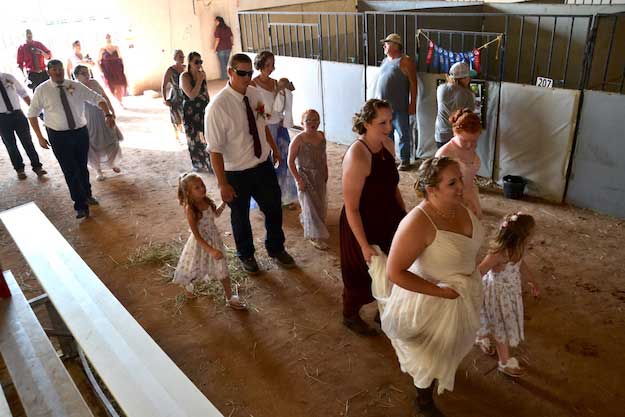 The couple makes their way through the sheep barn. Maid of honor Emma Ambrose, another former 4-H'er, helps Kidney with her dress.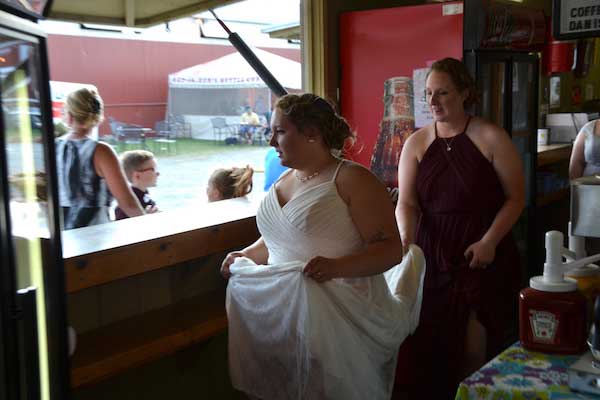 Chantelle Kidney walks into the 4-H Senior Council Stand. Blackburn and Kidney met at the fair while they were working in the 4-H Senior Council Stand, selling refreshments. Blackburn said he first noticed Kidney's barn boots "and her cute little smile."
Kidney works as an EMT for COVA in Albion, while Blackburn is a pipe layer for a company in Rochester. They are both active in the Ridgeway Volunteer Fire Company.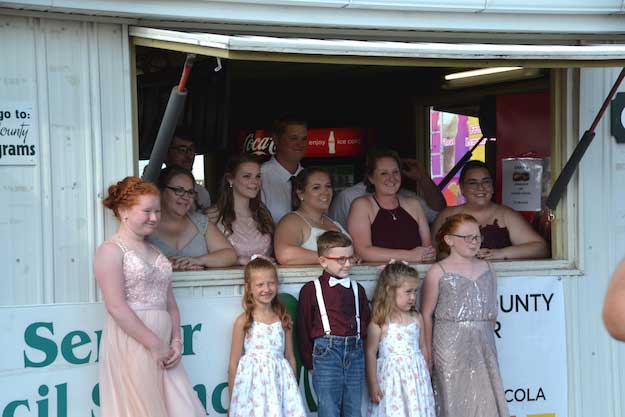 The wedding party poses for a picture at the 4-H Senior Council Stand.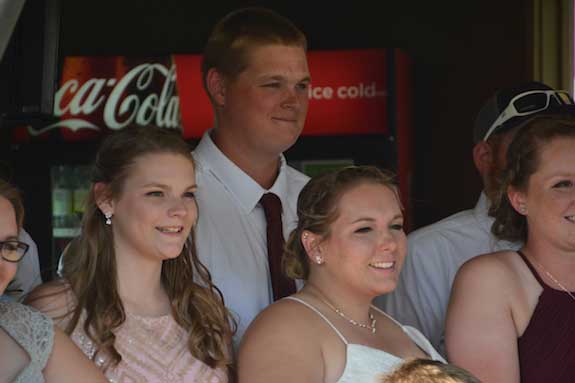 Mr. and Mrs. Blackburn saw their relationship start and blossom at the fair. Megan Blackburn, the groom's sister, is at left.
They were married earlier in the afternoon in an outdoor ceremony on Fruit Avenue in Medina. After the wedding they headed to the fairgrounds just before 5 p.m.
Chantelle's mother, Cindy Kidney, expected the fair would be part of the couple's big day.
"I'm surprised they didn't get married here," she said.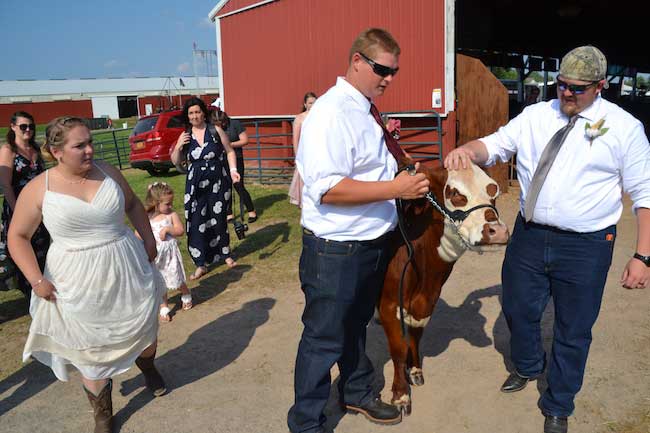 Zack Blackburn wanted a wedding picture to include a steer. One of his groomsman, Paul Suraf, meets the big animal after Blackburn led it out of the barn.