On Senior Night, Albion keeps rolling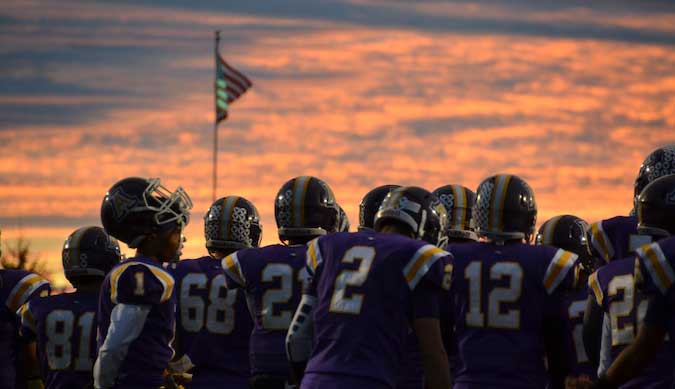 Photos by Tom Rivers
ALBION – The Albion Purple Eagles football team waits for the game to start on Friday evening. The team remains undefeated after a 56-20 win over Iroquois, improving the Purple Eagle record to 6-0.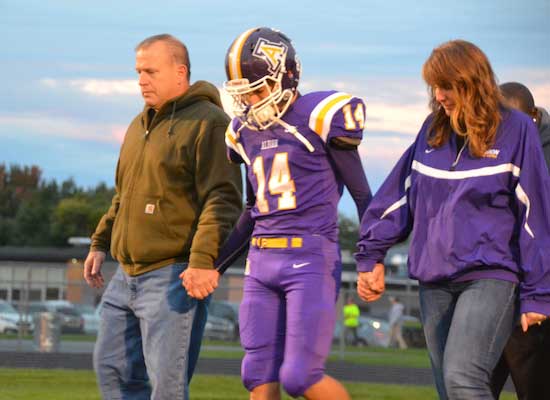 It was Senior Night, the final home game of the regular season. Alex Rustay, the team's kicker, is led on the field by his parents, David and Stephanie Rustay. Alex made all eight extra points following Albion touchdowns on Friday.
For more photos and coverage of the game, click here for Local Sports.