On quieter Memorial Day, Lyndonville honored veterans

Photos courtesy of Steve Goodrich
LYNDONVILLE – The American flag is lowered at Lynhaven Cemetery in Lyndonville on Memorial Day.
It was a quieter Memorial Day observance in Lyndonville on Monday with no parade or official ceremony.
But the local American Legion Post and other community members honored the sacrifice of soldiers.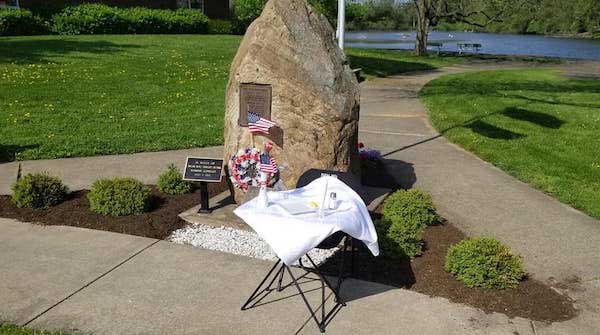 At Veterans Park, the Houseman-Tanner American Legion Post 1603 set up a POW/MIA table in front of Lyndonville's Veterans Park.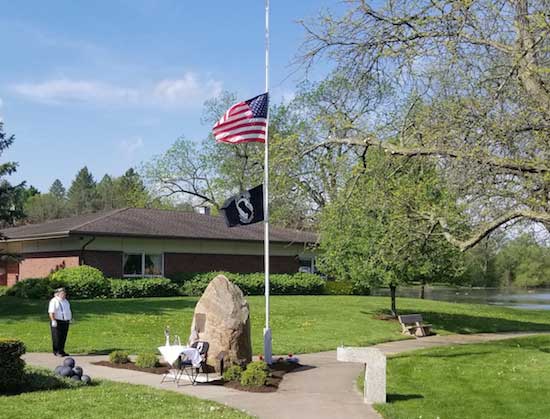 Joseph Hausler, Adjutant of the Houseman-Tanner Post, played Taps. Steve Goodrich, the Post Commander, also was present for the service where the names of people were read from Lyndonville who are currently serving in the military.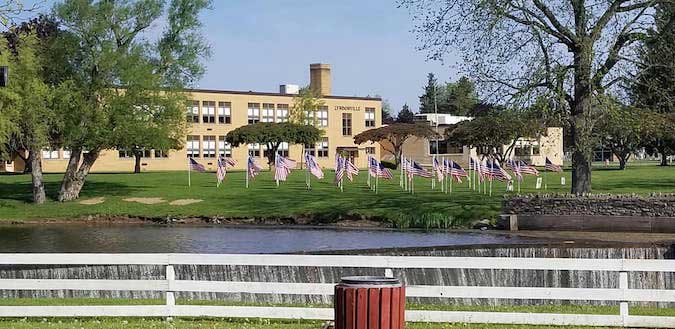 The Yates Community Library organized this display of American flags on the school grounds next to Johnson Creek.
"We hope you enjoy this time of reflection and thankfulness, remembering that Americans have endured obstacles and suffering in the past and have overcome these hurdles by sticking together to become the strong nation of communities that we are," the library stated at the display.