On his 103rd birthday, Stanley Kast receives many greetings and an Assembly citation
Kast ran a tractor until he was 97 and still keeps an eye and the daily comings and goings at the farm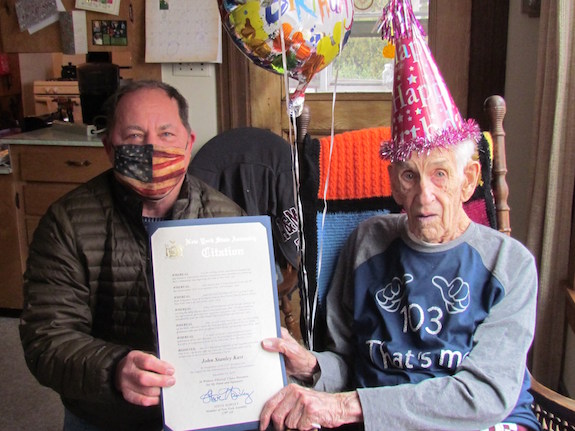 Photos courtesy of Kathy Kast
ALBION – State Assemblyman Steve Hawley stopped by Stanley Kast's home on Densmore and West Transit roads today and presented him with a special citation from the State Assembly for Kast's 103rd birthday.
Kast was born in the house and has worked the farm in Gaines his entire life. He was out in the orchards operating a tractor until he was 97. He still keeps track of the daily comings and goings on the farm, including the corn truck traffic, what varieties are being planted in the orchards, and what fruit trees are being trimmed, sprayed or picked.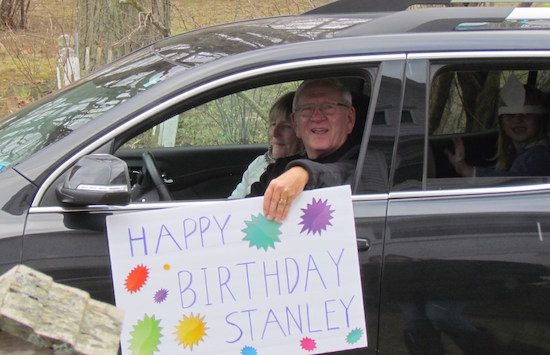 About 20 cars stopped by and family and friends waved to Kast from his window. The people came from the Albion area, with some from Buffalo, Rochester and Williamson.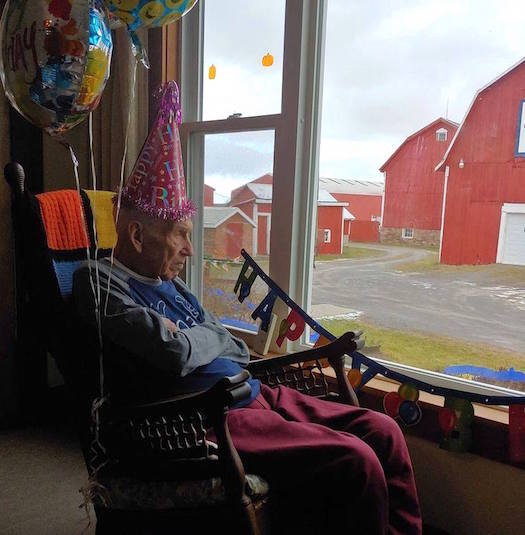 Stanley Kast watches the parade of people – wishing him a happy birthday today.
He was married to Evelyn Denagel Kast and raised two sons, David and Paul. Kast has three grandchildren and seven great-grandchildren.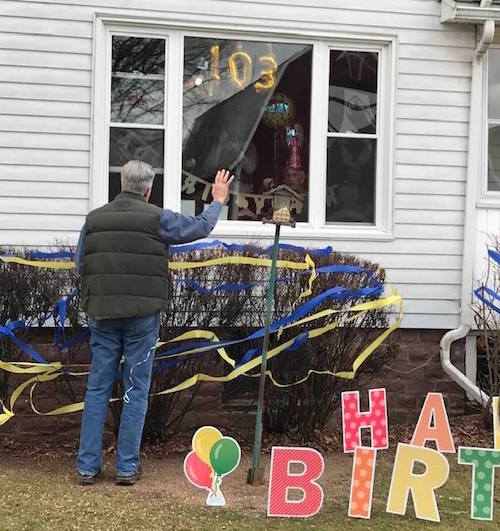 Stanley Kast is greeted outside his window on his birthday.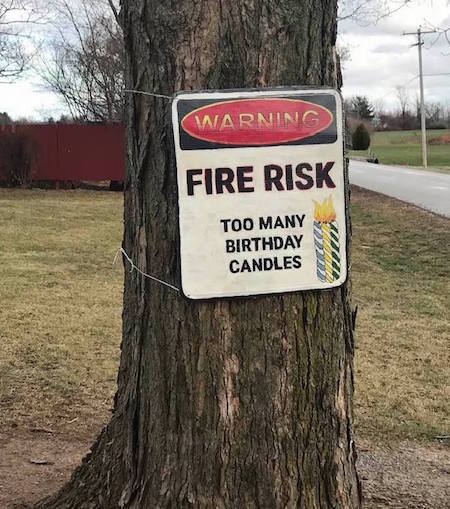 There was some friendly teasing from his family on his birthday.