'Old Boys' take hay bale rolling title at the fair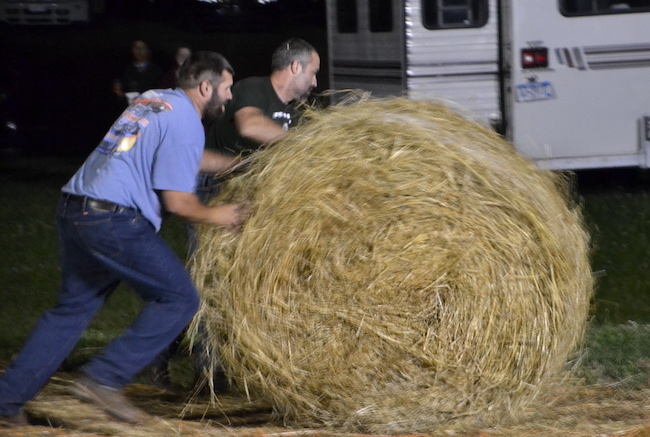 Photos by Tom Rivers
KNOWLESVILLE – A team called "The Old Boys" won the hay bale rolling competition at the Orleans County 4-H Fair on Saturday night. The team included Dale Frazier, 34, of Kent (left) and Floyd Young, 41, of Kendall.
The finals featured the top qualifying teams from Wednesday through Saturday nights. The teams had to push an 800-pound hay bale through a course of obstacles, sometimes rolling it and others times going end over end.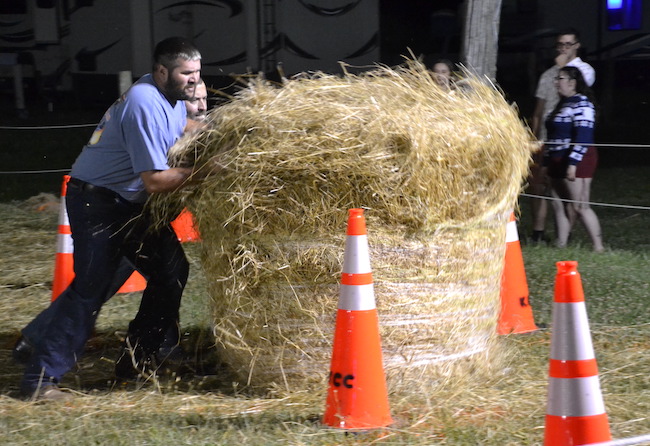 "The Old Guys" won with a time of 1 minute, 33 seconds. The two said they modified their approach on Saturday to go a little slower when they neared the turns so they wouldn't go off course and get a 10-second violation.
"We didn't push so hard and we timed the corners," Young said.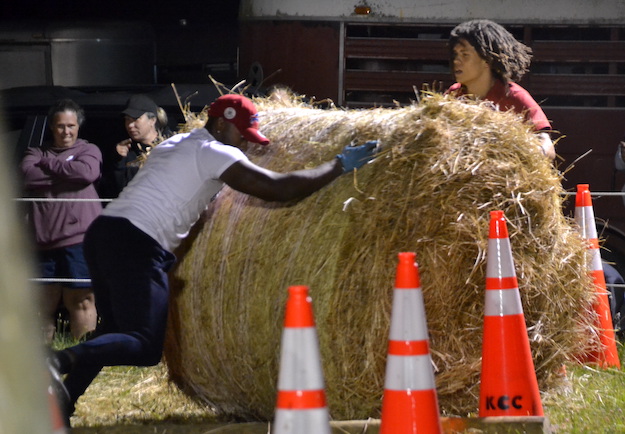 Sh'kwe Riley, right, and Clarence Carithers, "Brothers from Another Mother," were fast in pushing the hay bale but faced violations for knocking down cones and going off course.
This is the second year of the hay bale rolling competition. The fair tried it after the grease pole competition was cancelled after the insurance carrier declined to cover the event. The fair officials are happy with the hay bale rolling event, and will modify the course next year.
The crowds aren't as big for the hay bale rolling, but it still drew about 200 people each night to cap the day's events.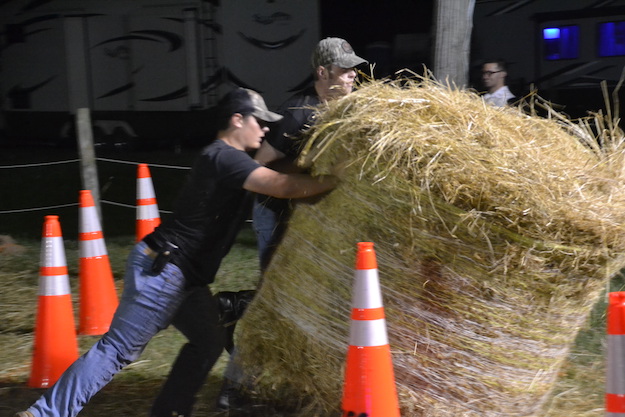 Oliver Wilson and Noah Skinner advanced to the finals as part of the team, "4 Sarah." They came in second place on Saturday.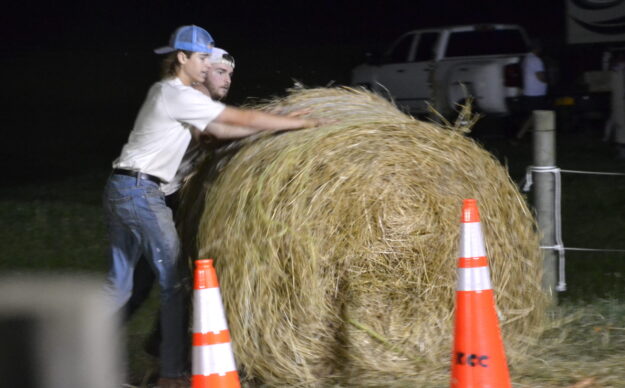 The Sugar Daddies – DeClan McCue (left) of Carlton and Kasey Gilbert of Dansville – won on Thursday and finished third overall at the finals.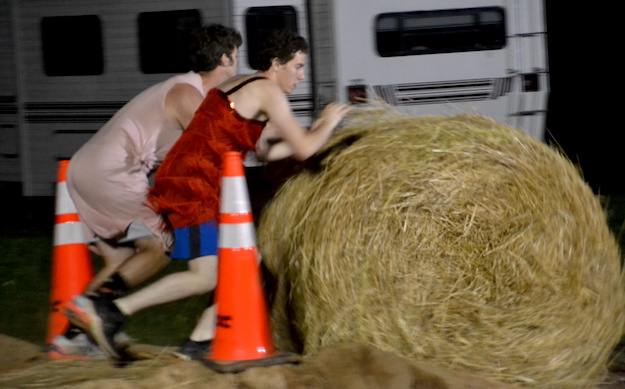 Alden Cayea, right, and Christian Hahn of Medina added a different energy to the event when they appeared in dresses. They called their team, "Dude Looks Like A Lady." When they competed the Aerosmith song with that name played on the loudspeaker. They made it to the finals on Saturday.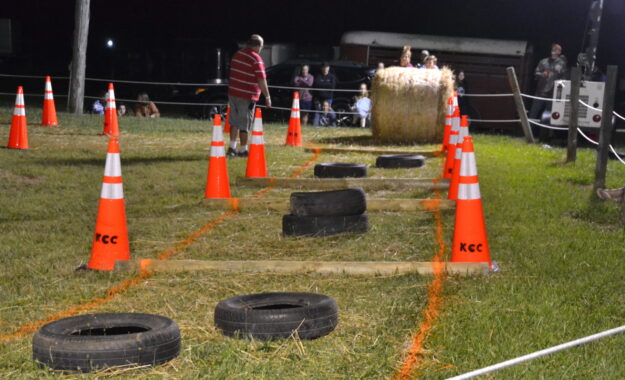 Zack Neal of Albion and Brilyn Rebicz of Bergen gave the hay bale rolling event a try and completed the course. Jeremy Neal at left is the event chairman and the course designer.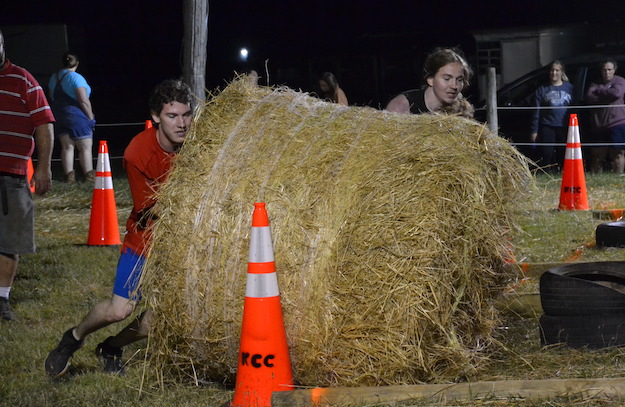 Alden Cayea, left, and his brother Alwyn also competed in the event on Friday. Alden pushed the hay bale on three different teams on Saturday.