OCH employees received Covid-19 vaccines today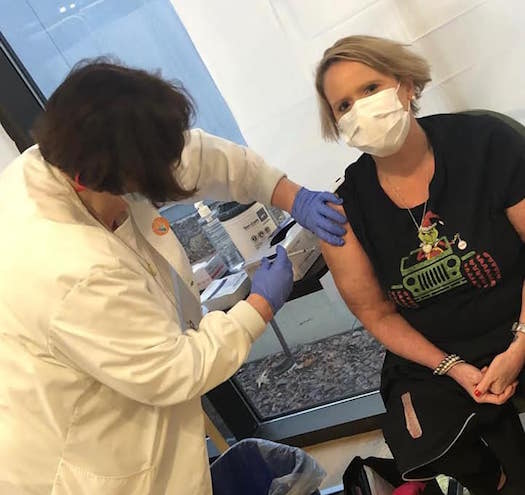 Provided photos from Orleans Community Health
MEDINA – Leighann VanAuker, director of the emergency department at Medina Memorial Hospital, was among 46 employees at Orleans Community Health to receive the Covid-19 vaccine this morning.
Mary Williams, the director of HR for Orleans Community Health, administered the vaccine shots.
The OCH employees traveled to Unity Health in Rochester to receive the vaccinations.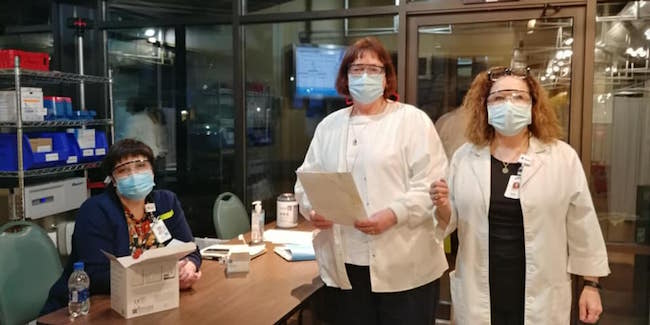 This group received the vaccinations and includes from left: Kate Brauen, director of pharmacy; Mary Williams, director of HR; and Rebecca Mannella, director of human resources education.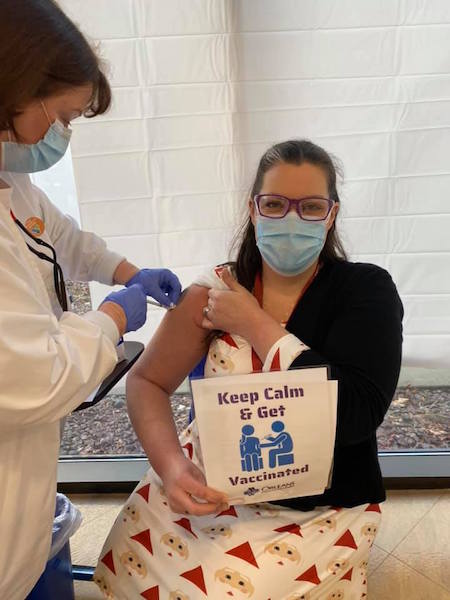 Jessica Capurso, director of marketing, outreach and health education for OCH, receives her vaccine.
"The clinic went well this morning," Capurso said. "No adverse effects. The employees were very excited that this happened."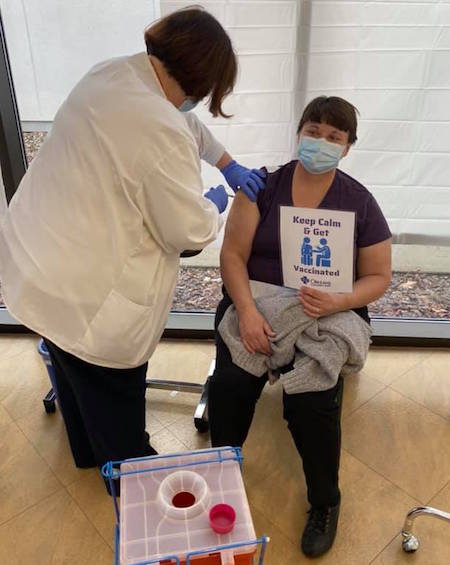 Elizabeth Wagner, who works with physicians as the medical staff coordinator, gets her shot of the Pfizer Covid-19 vaccine.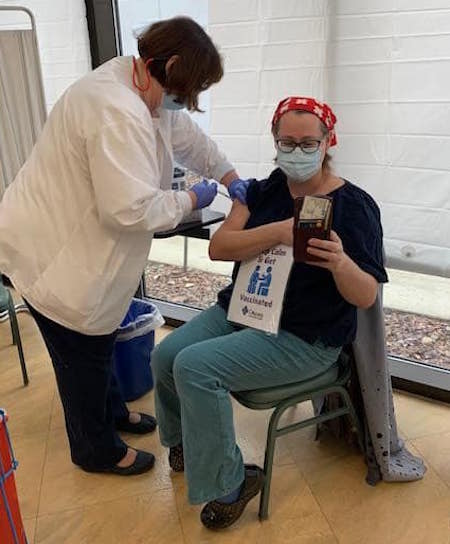 Dr. Christine Cameron, family medical doctor, also was among the first at OCH for the vaccine.