William Reynolds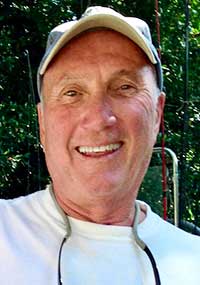 William "Bill" Reynolds, 67, passed away on Wed., Oct. 9, 2019 at Halifax Hospice in Port Orange, Fla. after a long and courageous battle with cancer.
Originally from Niagara Falls, N.Y., Bill was the son of Patricia (O' Callaghan) Reynolds and Ernest Reynolds. He graduated in 1970 from Niagara Falls High School, where he was a member of the Delta Gamma Rho fraternity. He went on to become an electrical supervisor for the New York State Canal Corporation, from which he retired after 38 dedicated years.
He is survived by his wife, Rebecca (Amyotte) Reynolds; children, Ellen Reynolds, Earl Reynolds and Julie (Reynolds) Kindzia; brother, Robert Reynolds; sister-in-law, Linda Amyotte; three granddaughters; two great-grandsons; and several nieces and nephews.
Bill was an avid car enthusiast who loved attending the Grand Prix Festival with his son at Watkins Glen. Other than his love for cars, he could be caught jamming out to musical legends like the Beatles; coaching, playing or watching sports; fishing with his friends; volunteering for God's Property Team at Holy Cross; or spending quality time with his family. Bill had a great sense of humor and was loved by all.
Calling hours will be held on Fri., Nov. 1 from 5 to 8 p.m. at Prudden & Kandt Funeral Home, 242 Genesee St., Lockport NY 14094, where funeral services will be held Sat., Nov. 2 at 11 a.m.
In lieu of flowers, donations would be appreciated to Holy Cross Lutheran Church, 724 Big Tree Road, South Daytona FL 32119; or to American Cancer Society, 101 John James Audubon Parkway, Amherst NY 14228.